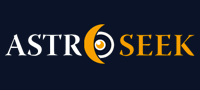 Astro-Seek.com Seek and meet people born on the same date as you ...
Very difficult composite but so hard to break. Why? - Discussions, questions
---
Very difficult composite but so hard to break. Why?

Ellabear
Very difficult composite but so hard to break. Why?
Our synastry is quite nice, but our composite is.. tough.
Lots of love, affection, attraction but at the same time so much energy and aggression to the point of toxicity.
We´ve both tried to walk away but we can´t. I dont really see anything binding in synastry or composite, so why are we glued to one another?

Picture attachments are visible to registered users only. (
Log in
)

Posts in topic

LotusStar
I like your synastry, very passionate indeed, but Mars conjunct Mars can push each other´s buttons too easily. Moons being conjunct intensifies the emotions, both the good AND the bad, and emotions can also get out of control with a tendency to both get more irrational together, emphasising and acting out each other´s unconscious emotional patterns. Moon conjunct Moon is also a feeling of closeness like no other though, on top of your Aquarius placements falling in their 4th. They feel familiar, like home, or remind you of family, feel like soulmate.
Composite indeed is more challenging. Mars in the 1st squaring an Aries stellium of Sun, Venus, and Mercury...shows fights, arguments, battle of wills, competition. Perhaps revolving around home or family or living situation being in 4th? With Mercury involved, arguments get loud, and lots of misunderstanding possible. Discussions can take on a confrontational and accusatory tone and heat up quickly. Exhausting no doubt. Their Mercury is unaspected in the synastry so perhaps they are the one feeling unheard and misunderstood...not easy for a Gemini Sun/Chiron, who has that as a core wound.
Saturn is a big player in this chart too being the chart ruler and in own sign, but in the 12 could create fears and insecurities that are hard to pinpoint, like a vague feeling of feeling unsupported and of uncertainty present, not clear where this is going... also shown by a draining and confusing Neptune square the Sun aspect. This aspect tends to indicate a relationship where people are projecting a lot on and even being overly permissive with each other... Or something unrealistic about this that you´re chosing to ignore. Also can mean this connection demands big sacrifice from one or both of you.
Saturn is a strong presence in composite so can keep things binded for sure, unless/until it´s time to go. There is love here as shown by Aries love stellium...but it comes with share of arguments and confusion. I don´t have a better answer sorry :( I can see there is both good and bad I don´t know if you can overcome the fighting and battle of wills somehow, it´s an undeniable theme. I think developing more trust and faith in each other or relationship, if it is possible, would help to not have such a confrontational stance.



Astro-Seek.com
System message: Post has been written by user Moon_Queen, who already deleted profile on this website:
=====

composite
Even if you think that you, as a couple feed on your ability to express properly, the real source of your energy lies in a peace and meditative state when together. It is very important for you to keep your subconsciousness clean, in order to be able to function.
Relax together, go to some distant lands and countries, if you have and opportunity, escape form reality as often as you can, until the state of peace comes naturally.
This is very important for you to do since you as a couple are feeding exactly from the energy gathered like this, so as calm you become the more powerful and strong you´ll be together.
When together you tend to go to some secrecy to satisfy your material needs and do unconventional things that you have to hide from others or from each other. Whatever that is or however this manifests, it is something that you obviously think you have to do in order to grow together, since you grow throughout material realm, what makes your common possession very important for your relationship. The secrets are never to become the principle so you should be more open to each other and make that step from secret to acceptance meaning that whatever you are hiding from each other, you´ll have to reveal and if this survives and you both accept each other no mater what than you´ll be able to really open that doors to love and trust.
Your way of communication when together is pretty gloomy and you often tend to understand the worst way everything other side has to say. It is pretty hard for you to start the conversation at all and you probably hide a lot from each other, expecting to be understood without the real things brought up.
You need a lot of time and hesitation to open up but when you once do, you have an impression that the whole world will explode in words, but it will not, since all is coming out are your emotions that you actually inherited from your families and that have to be seen this way in order to be purified.
The field of communication is the one of the most important four you, since only communication is strengthening you mutual trust and love the best way, the love that you know very well that exist and that you´ll reach out for eventually.
This field of communication if also important for you to be able to function on everyday level, meaning that the lack of communication is making you less productive in every day life. If you think this impacts you image as a couple, the truth is that it actually impacts only your functionality.
Your image as a couple is actually based on your ability to express your emotions intensively, so you see yourself as a couple that fight often, but instead of that, you could just learn to communicate better and that fights will turn to enthusiasm, making new image as a couple that has a vivid, emotionally colored communication.
The field of tradition and inherited emotions is very intensive for you as a couple and you are probably carrying a lot form your families that you have to bring in there, but instead of forcing inherited customs, try to make your own tradition and your own emotional rules, because that middle emotional-ground, that you´ll turn to your own tradition, will be the one of the greatest sources for you mutual trust friendship and love.
So, all in all, the key solution, as I see here, is simply in development of communication but throughout the state of peace and calm.


Cind
»
Ellabear
I also had mars in 1st house with my ex boyfriend in our composite and ye it was a battle. His Saturn was also square my moon so that wasn´t nice.


Ellabear
»
s81
I knew the 1st house mars was an aggravated position esp with the square to the sun-venus-merc conj though I never considered Junos role nestled in there between mars and asc- so thank you


s81
Besides all you say on the affection, attraction, toxicity, etc, which implies the conjunction of your exalted Moons, the Mars-Venus conjunction, the very active Chirons, the Moon-Neptune activation, and large etc.
I think the composite Mars in 1st house it is difficult to battle, I guess the relation battles back not to die heh. And with Juno (compromise) in the midpoint of the Ascendant and that Mars in 1st... well, it is not an easy bond to break.


Ellabear
Synastry

Picture attachments are visible to registered users only. (
Log in
)



Moon calendar
Moon in

Leo
Show calendar
»
Seek users born on
Seek users by nickname