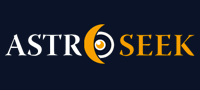 Astro-Seek.com Seek and meet people born on the same date as you ...
The dangers of having your birth chart information open to the public - Discussions, questions
---
The dangers of having your birth chart information open to the public
February 23, 2021 at 04:49 (UT/GMT)

Divine Lioness Starrseed
The dangers of having your birth chart information open to the public
You guys I don´t know how many people are aware of this but getting around in a new age community I am aware of how dangerous it is to have your birth chart information so publicly open. When I first came to this website I was very ignorant of things like this concerning the birth chart. Did you guys know that your birth chart for tell things that are going to take place in your life when you´re gonna get money when you´re gonna get into some kind of abundance when you´re gonna get married how many children you´re gonna have. The list goes on and on and on your birth chart is your sole contract. Did you know that people can take your birth chart information and put dark spells on you block blessings from coming in. And even bargain your very own soul in the astral planes getting ahold of your birth chart information your time of birth and where you were born. And this particular website has everybody´s open to the public I did not know this but I´m telling you guys right now this is very dangerous.
I´m applaud that this website don´t even give you the option to keep all your information closed its just open to whoever wants to look at it even if that person is registered to the website is still open to the wrong person´s hands.
I had to go in and change my whole natal chart information to protect this I thought it was private but when I went on to someone else Profile on this website I noticed that all their birth chart information is open including their time of birth and where they live. And I feel like whoever created this website is very irresponsible into not giving people the option to keep their information closed in personal. I don´t know how far any of your beliefs go but if you are dealing with the astro website dealing with birth charts I´m gonna pretty much assume that your into astrology and new age to begin with. But many people do not know is that people can get ahold of your information and caused terrible misfortune in your life. Let me ask how many people on here have experienced strange things going on in their life since coming on to this website putting up your natal charts?
Let me try to make this simple for you your birth chart is literally your social security number. In a spiritual soul since. Everybody should not have this information and I wish I would have known prior but I didn´t know all this information about how dangerous it is to be handing out your natal chart so publicly and giving it to the wrong hands.
Are a few people in this Earth that are very special. So special that they shouldn´t even risk getting terror readings because if the wrong person get ahold of your natal chart see that you have special placements especially a Yod (The fingerprint of God) that can cause extreme jealousy in people who have nothing special in their birth charts. Hence why people become the target of spell casters.
Don´t believe me look into this there are other people that are talking about how dangerous it is to be having your birth chart public I did not know this information until recently and I have every reason to believe in it because of what I´ve seen someone personally experience. This site needs to give us a option to keep our information private and share it with who we choose to.
This may sound like a troll but I am telling you right now this is not a joke.
There´s a video below explaining this better than I can.
https://youtu.be/BcznAu2PonU

Posts in topic


Moon calendar
Moon in

Scorpio
Show calendar
»
Seek users born on
Seek users by nickname