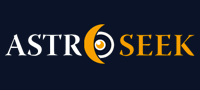 Astro-Seek.com Seek and meet people born on the same date as you ...
Planets in Composite and Davidson conjuct Natal nodes..... - Discussions, questions
---
Planets in Composite and Davidson conjuct Natal nodes.....
November 24, 2018 at 09:23 (UT/GMT)

madison
Planets in Composite and Davidson conjuct Natal nodes.....
When Sun and Pluto in Composite and Davidson chart conjuct south Natal node in partner´s Natal chart??...Is it past lives ? Please answer..

Posts in topic
December 17, 2018 at 23:21

madison
»
MelodicBlu
Hello.....I have one more question ..i have noticed we have exact conjuction Eros-Psyche in Solar ARC directions..his Psyche conjucts my Eros. Can You tell something about it???.....Thank You

December 5, 2018 at 17:35

madison
»
MelodicBlu
This is our progressed Composite...our progressed Venus conjucts exact my natal Sun and his Neptun...our progressed Vertex conjucts his natal Sun/Moon midpoint..our progressed Eros and north node opposite his progressed Venus ...our progressed Mars conjucts my natal Venus and his progressed Mars...

December 5, 2018 at 16:16

madison
»
MelodicBlu
We are not in a relationship..i just consider..What about transiting Pluto square our Sun-Pluto..and what about transiting Saturn conjucts our Davison descendent ..??..

December 5, 2018 at 16:07

madison
»
MelodicBlu
And his progressed Venus conjuct our progressed Davison Venus..and his progressed Sun conjucts our Davison Venus in natal...his planets exact conjucts our planets in Davison..so this could mean this encounter is significant for him..also some asteroids connection are tight..his progressed Psyche exact conjucts our natal North node in Davison,.(his natal Eros is conjuct our South node in Davison).and my progressed Sun conjucts his natal Eros..sorry if i am doing a mess with so many aspects..preety tight connections between our natals, progressions,Davison,Composite,asteroids..mutual..significant triggers through progressions and transits (we have met last year when Jupiter conjucted exact our Sun-Plut-nodal axis).it really works.!

December 5, 2018 at 15:51

madison
»
MelodicBlu
Thank you..you are full od knowledge..very professional..how would you interprete those aspects in sinastry progressions..His progressed Mars exact conjucts my natal Venus..his progressed Sun trine my natal Moon..his proggressed Sun will trine my natal Venus in few years...his natal Venus exact conjucts my progressed descendent...my progressed Venus opposite his progressed Sun..i have read that sinastry progressions of Venus,Mars,Sun (mutual)are very significant in the beginning of relationship...This chart( photo)is about his progressed and my natal compatibility..he is red,i am blue..

December 5, 2018 at 11:40

MelodicBlu
»
madison
Moon in 7th is a good position aswell as jupiter in 4th, but they make a square which can be very challenging with both of your needs. The connection between you both is intense and deep, with Venus in 12th could be difficult to put your finger onto what blooms between the both of you, Venus can have a hard time expressing itself, but it is felt through the soul, deeply.
Uranus conjunct ASC, is more so an indication of you both towards the outside world, very unpredictable, but a unique combination, venus is also conjunct to the asc and to uranus, and uranus makes a trine to jupiter , so changes within the homelife are likely to occur. i am still learning the composite chart, and in my opinion, everything can work, as long as two strong individuals are behind the union, willing to learn and transform if needed.
On astro.com there is the possibility of getting a describtion with the composite chart. just go to free hosorcopes, and than go to "astroclick partner". you can click on the aspect lines, aswell as the planets sitting in the houses. it can help you clear up some things.Both of you are able to have a friendship within the relationship, which is important if you ask me.
Vertex conjunct moon, i concider fated. aswell as moon opposite neptune, is a very deep bond with lots of attraction.
You can read the davison chart as a normal birthchart, the 5th house stellium is very positive in my opinion, there is love, there is romance and a good dose of sexual attraction.

December 5, 2018 at 11:12

madison
»
MelodicBlu
Our Sun-Pluto composite and Davison is in conjucts with his progressed South node....is this encounter significant for him?..And my progressed Sun is in conjucts with our South node in Davison..or Composite ..

December 5, 2018 at 11:07

madison
»
MelodicBlu
What can you say about Composite..is it possibility for relationship with that person?...now we have Pluto-Sun conjuct in 11th house..Lilith opposite in 5th house ..and what about Venus in 12th house?

December 5, 2018 at 11:03

madison
»
MelodicBlu
This is Composite chart....

December 5, 2018 at 11:02

madison
»
MelodicBlu
Thank you do much for your answer ...stellium in 5th house is in Davison chart.

December 5, 2018 at 08:23

MelodicBlu
I concider conjunctions with SN as pastlives, but with pluto/sun conjunct to it, i think this is more so a karmic relationship, especially with pluto conjunct the connection is very strong and intense.
What chart is that which you posted here, the davison or composite? This is a huge 5th house stellium, so it certainly is about love and romance, the rulers of 7th and 5th in 4th house are good positions. The focus is simple, this couple is very funloving and both love to be around eachother.

December 4, 2018 at 20:23

madison
»
MarvinReal
Hello....what can you say about Lilith conjuct Pluto and Sun in Davison chart on 5th house??..In Composite chart Lilith od in 5th house opposite Sun-Pluto in 11th house??....What kind of relationship is this??

November 24, 2018 at 12:35

madison
»
MarvinReal
Thank you for your answer..


November 24, 2018 at 11:09

Astro-Seek.com
System message: Post has been written by user MarvinReal, who already deleted profile on this website:
=====

I don´t know how other people here, but I am sceptical on those, because there is just average correlation. It is symbolic half-way of both partners.
Lunar Nodes are also virtual point in Moon´s orbit, also Black Moon Lilith as well and few other points.
I don´t say that they do not exist at all, -- yes they do --, but for sure I myself am careful in my own interpretations to take it too seriously. It has low impact on overall chart. For example: When someone is crazy psychopatic person, does it allow us to blame Lilith and Pluto for it? Nope. The human is responsible, not outer space objects.



Moon calendar
Moon in

Aries
Show calendar
»
Seek users born on
Seek users by nickname