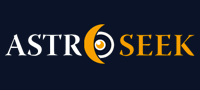 Astro-Seek.com Seek and meet people born on the same date as you ...
Astrology Forum, Astro Astrology Chart Discussions
---
Wolfheart
- User's last posts in the forum
Jun 27, 2021 - 18:29

Wolfheart
»
GeoSeer
Well I´m 38 and was born in 83´...lol. i been seeing 11:11 again but now i realized it means something is coming. No matter what it is.. it is always something when those numbers appear.

Dec 21, 2020 - 19:54

Wolfheart
»
Astro-Seek.com
Thank you. Yes perhaps it is something telling me I´m not alone because I very much have been feeling that. Its difficult but its true.. I´m not truly alone at least. Thanks

May 10, 2018 - 07:35

Wolfheart
»
astro-flame
Thank you YC88.?

May 9, 2018 - 17:37

Wolfheart
»
ShriSaiganeshE-jyotish
Hello again kshantaram, I apologize for my comment, because I am still learning, aspects, transits, placements etc..so so forgive me, I will re-read ok. Thanx again.

May 8, 2018 - 21:49

Wolfheart
»
astro-flame
Hello YC88, I don´t believe I properly thanked you for your advice, thank you?! Yes my 8th house is quite busy huh... Anyway what kind of advice would you have on becoming a counselor or? Like degree wise, etc. I will admit I am not very wise on where to go from here (been a stay at home mom for too long, with off and on jobs, a GED, and student loans owed from when I attempted to start college) I failed miserably by not finishing something I started. I regret it but learned that its time to seriously find something and do it.

May 8, 2018 - 21:31

Wolfheart
»
Astro-Seek.com
Hello William, I must first begin with saying...fear should not hold people back from expessing who they truly are or what they love to express. The fear of rejection and what others will think and say is a major issue, but should not be. So in your case I hope you dont allow any fears of rejection hold you back, who cares what others think, in the end its the people who truly care that will hold no prejudice reguardless. Those who do make you feel judged etc, well they dont matter because it all comes down to the reality of.. if you hold back because of some fear your only hurting yourself from not being true to who you are ? I´d rather be true to myself and show it. Even though sometimes I don´t. Everyone is as unique as their own fingerprints...that means you too?. I´ve studied Aries traits for a while only because my involvement with one...very tricky ones to decipher lol, in my case anyway. But one thing I do recall is, Aries fear of rejection, and then how you explained your difficulties..I would like to disscuss more about aries later if we could please, for my own reasons. I want your honest point of view about an Aries man because I´m having a hard time with one as we speak, and it has a lot to do with my situation. If I could message you about that matter later that would be great?.
Anyway, I´ve been drawn to animals since I was born I say ha?. I remember back when I was 3 years old going into our backyard woods and singing to the animals. I believed if I sang to them they would come lol. Sounds like a fairytale really, but then my father told me when he asked me what I was doing right before I disappeared into the trees, and he said I told him I was going to go see my friends in to woods. He shared that with me a few years ago. It sparked magic in my heart..that I thought I lost. Its hard to explain my connection with animals, but when I was a little girl, it was pure magic. Never a need to speak, communication was expressed purely from the heart and the mind. Empathic and telepathic communication...thats how I feel with animals, horses especially. We grew up in places with horses all around and I used to sneak in and ride them. Everyday, every chance I found I was riding horse. I did so with out permission too. I guess I was a sneaky little girl. But I never did any harm, it was my only way to ride and I was set on that. Fixed lol. As fixed and stubborn as a Taurus can be I was that when it came to horses.
As for career, I just hope its not too late for me to get out there and find it. My problem with moving forward now, well..college, a degree, a something in that order. I see myself leaning towards psychology. But I don´t have many or any one to really talk to about how to get into it. I suppose calling one of the colleges im my area or (google lol) and find out what it takes would be a start. Being 35 makes it seem so much harder to get anywhere compared to being 20 or fresh from high school...idk. I don´t doubt myself, but I have endured much trama and loss in the past 4 years, my mother passed unexpectedly 2 yrs ago while I was 7 months pregnant with my daughter and 4 other very dear people before that, may they rip, but I still need them so I feel shattered and lost still. So here I am. Looking for outside help in places like this, although I´m glad I did because I had no idea that talking to people even online would help me, thanks for your support in my journey. I look forward to your feedback ?

May 8, 2018 - 20:05

Wolfheart
»
ShriSaiganeshE-jyotish
Hi kshantaram, thanks for sharing although your post was quite scattered and confusing, I apologize for I am not trying to come across as rude in any way, but it appears like a computer generated your comment.? I appriciate your comment though. Thanks.

May 7, 2018 - 19:42

Wolfheart
»
astro-flame
Hi YC88, I have done research on my own and been analyzing human behavior, mental, and emotional traits for many years. Although, I have no "college" experience under my belt, but I wish to. College is so expensive and to go through years of bank breaking courses, which I believe money should not be an issue for those who just want to learn. I mean its no wonder life is so difficult. I can imagine how great the world would be 8f money did not rule every dam thing ugh...?

May 7, 2018 - 17:32

Wolfheart
»
Astro-Seek.com
Funstrummer, have you made a profession out of your 30 years of experience or do you find it a possibility to make astrology a profession? I have run into a brick wall with people on the subject, everyone I´ve personally talked to about astology or simply seeing if they know or have any interest in it...I have gotten no where. The subject gets changed but in my mind all I can think is wow, why would anyone not want to know more? Are they afraid? Has astrology really become some superficial taboo one normally does not make it a subject and one who does is not taken seriously? I am sort of venting at this point because I don´t understand how so many people refuse to acknowledge astrology. A knowledge that our most ancient people obviously put effort into trying to pass it on to us. Still to this day we find artifacts and proof that it was of importance then and so it should be now...what is wrong with the world and what do you think?

May 7, 2018 - 17:10

Wolfheart
»
astro-flame
I would like to help people one on one or even groups of people, the more people I can help the better. I just want to help guide people, and most of all heal. But I believe one on one counseling is best, for I found that people want to open up in a private setting. I want to try using astology in psychology. Thats another reason that motivates me in learning astrology. My curiosity brought me here and I love learning and increasing my knowledge of the unknown. Everyone is as unique as their own fingerprints.

May 7, 2018 - 00:22

Wolfheart
»
Astro-Seek.com
Hi funstrummer, wow, I am amazed at how correct you are, in what you say and the questions you ask, well, you must know astrology very well..you read into my chart like your reading my soul...hope that doesn´t sound strange. Well first of all my career search still persists I believe because I have been searching for something that can help me...I suppose to forfill my life´s true purpose while at the same time making a living at it, and to feel like what I do choose is what I am meant to do. Besides being a stay at home mom I´ve been just working on and off as a drywall finisher/taper, only because the opportunity fell into my lap several years ago. But of course I do not want to do that anymore. I´m meant for something more I feel that deep in my soul. I also know I have to contribute to something big, like find ways to make changes in the world for the better. As for animals, yes, I have always felt a strong connection to all animals. As if we speak to each other. I feel what they feel just as I feel what people feel but for animals its much better more peaceful. Animals are pure spirits and I have always found healing energy from them. I used to run away from home to go ride all the nearby horses when i was only 3 lol. I really cant express how thankful I am for your encouragement and advice you have helped me recall thingsI actually forgotten about myself. Perhaps I lost myself somewhere along the line and I need to realize that. Thanks I´d like to have more feedback ?

May 5, 2018 - 07:37

Wolfheart
»
Astro-Seek.com
Hi funstrummer, thanks for your input I do like writing as a matter of fact. Lol. I do have to ask you though..what is LGBTQ people stand for? Then maybe perhaps I might have something to say about it...

May 3, 2018 - 22:51

Wolfheart
»
Trevor777
Its definitly hard to decide, but i know i better figure something out soon. I need to make a choice. Thanks mysticlee.

May 3, 2018 - 22:50

Wolfheart
»
astro-flame
Thank you. I love being outside and getting my hands dirty for sure. But not much on being confined in a place. What would you think on counseling others? I love helping other people.

Feb 25, 2018 - 21:17

Wolfheart
»
Eric
Thank you Eric. Very true, there is no place for deceit in this, especially for everything we been through and all I put up with. I´ve been patient long enough. It´s time to let go and move on. I´ve been faithful and loyal through the entire relationship. I´m also sacrificing too much of myself for his sake. Double standards all the way with this Aries man... and I believe in everything fair and just. I now believe taurus and Aries do not mix?



Moon calendar
Moon in

Gemini
Show calendar
»
Seek users born on
Seek users by nickname