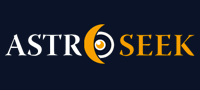 Astro-Seek.com Seek and meet people born on the same date as you ...
Astrology Forum, Astro Astrology Chart Discussions
---
Whitewitch32
- User's posts in the forum
Nov 16, 2020 - 13:26

Whitewitch32
»
Astro-Seek.com
Hey thank you for your response!
He got back 3 days ago and looking after me and my kids,being vague if he is going to stay after our child is born. He seems to love me and he is physically attracted to me but slightly emotionally distant as he can´t see that our life in future will be harmonious.I to still very open what will happen in next few months but for now I know he will be with me to deliver baby and take care of us in first weeks.Hopefully when our child is born it will strengthen the bond we already have.

Nov 12, 2020 - 13:10

Whitewitch32
»
anit
Hi Anit,
I am sure he doesn´t have another woman,he might got bored but most likely of my anger and complaints.Its not like I am desperate and don´t have self-respect but I actually want him to be in my life.He is fun,caring and compassionate Gemini person.But hey I am Aquarius so we are a bit similar anyway.People would say we get bored easily.

Nov 11, 2020 - 22:45

Whitewitch32
»
ZynCitrus
Hey
Ha ha I wasn´t sweeping under the rug,i am pretty tolerant with friends and put up with a lot but lovers are different story. Everyone says I am difficult,demanding,impetuous but I can hardly see it...I feel like I am pretty clear and blunt but my partner says that he would rather if I go to my friends and moan about him then give him all directly to his face. I find that pointless.

Nov 11, 2020 - 18:14

Whitewitch32
»
anit
Yes he proposed me few times and asked my kids if he can marry me,would they like that?He also suggested that he takes my surname and I take his so we both have two surnames and all the children.He said even on day he left that he loves me,that is not the issue apparently but my temper and behaviour.

Nov 11, 2020 - 18:04

Whitewitch32
»
rohini moon
Thank you,
I agree and I wish roles are reversed because I am 100 percent that even if I despise the mother would be running to be present at birth of my child. But yeah I will be in labour with no pain relief third time and he just needs to turn up and not pass out lol

Nov 11, 2020 - 17:30

Whitewitch32
»
rohini moon
Hi,
We have been together only short since last year,i got pregnant after 6 months of knowing him but we moved in together with my two children in February and never spent day apart from day we met. Stupid but I never been so intense with anyone,this is the problem.We had our petty arguments all the way but there is lots of love between all of us.Kids adore him and goes both ways. I think we will reconcile in some point but for me is very important that he is present during birth because it´s such important day for us as a family.I am worried he is cracking under pressure as partner,father of four soon(would live with three kids though),provider etc.A lot on his plate too.He had depression problems in the past too so trying to see if transits or progressions in our chart individually or dynasty say something about relationship dynamics. I really want him back...not because I will not cope but because I love him so much

Nov 11, 2020 - 17:04

Whitewitch32
»
Astro-Seek.com
Exactly I know that children are what matters not my love life. I am feeling so depressed right now but I know I will survive somehow.I also know I will keep loving him long after even if he disappears.I will try to stay positive and keep hoping for the best.

Nov 11, 2020 - 14:52

Whitewitch32
»
Astro-Seek.com
I have no idea what that placement means and even I don´t know his birth time there is so much scorpionic elements in him or lots of Pluto in our synastry because I can feel intensity pressing us both.This is why he avoids my call or to see me last few days,he knows that we would continue where we stopped.So I believe if I don´t manage to get in touch with him in person he will be gone for a while.Not forever as we got a child together.

Nov 11, 2020 - 14:48

Whitewitch32
»
Astro-Seek.com
Hey I agree with you completely and have been there with first child and newborn baby,left their father and became homeless with no access to any benefits.Have been working hard nights and days just to live in one room with two kids for over two years,no dates,no boyfriends...really shit life but lots of help from other single mums and then met him.Fairytale,my kids love him more than me sometimes that is saddest thing and I truly believe that we transformed each other lives. Hope he doesn´t give up on me and them.

Nov 11, 2020 - 14:41

Whitewitch32
»
fishscales
Hi,
Thanks for advice.I was gonna say I am completely on my own,have no parents,from foreign country and my older kids father have restraining order.New partner has been only dad they known for long time so I am shocked if there will be no closure between us. I mean nothing serious really happened on Sunday,it was just cumulative effect or he is terrified because he had kid last time 11 years ago in hospital with epidural etc and now he has a home birth,no drugs no doctors and he will deliver with midwife who usually comes at the end.Maybe is pure fear from unknown.
I agree relationships need healthy space which we didn´t have for months and has taken its toll.
I was writing to him but he refuses to answer call or text.Only thing he wrote was that he transferred me money and hopes me and kids are ok.No other responses or clear answers.I am so anxious and inpatient to know.

Nov 11, 2020 - 13:35

Whitewitch32
»
fishscales
Hello,
I definitely want him back as I am in love with him but we had difficulties during lockdown not leaving each other even for a night since last year. We have been clinging and lack of work,my high risk pregnancy,two little kids (that are not his) under 6 at home with us 24/7 plus we both have problematic ex partners and his hardly let´s him see his 10 year old boy.He has been wonderful stepfather and proposed marriage before I got pregnant but in recent 2-3 months there has been doubts.He was struggling with my natal depression and mood swings for a while,he warned.Argument on Sunday was petty,i just lashed out again and he said enough. First time he left even for a night so I am heartbroken.But he was psyched over baby boy,chosen name this week and all that. I thought we have new house and everything seems better but this was really unexpected.I mean this close to home birth and due date where he was planning to deliver the baby. I will be hugely disappointed if he misses birth.
Thank you for kind words


Aug 16, 2020 - 07:14

Whitewitch32
»
Tacins
Do you maybe have any idea what does it mean for Venus transiting my 8th house during the time of wedding?

Aug 15, 2020 - 23:56

Whitewitch32
»
Tacins
I will definitely check this,thank you for your advice!


Aug 15, 2020 - 23:55

Whitewitch32
»
Ghost00
Thank you so much, I hope we can arrange this day. Wish we could fly to Constantinopole,hopefully one day...



Moon calendar
Moon in

Scorpio
Show calendar
»
Seek users born on
Seek users by nickname