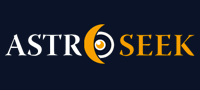 Astro-Seek.com Seek and meet people born on the same date as you ...
Astrology Forum, Astro Astrology Chart Discussions
---
Krish678
- User's posts in the forum
Mar 4, 2020 - 07:02

Krish678
»
Krish678
Hello all,
I have a happy news to share with all of you. I have got an admit for my PhD from the Pennsylvania State University for this Fall 2020. I was having a lot of confusion about this decision and a lot of people here helped me with my decision. I would like to specially thank Davis for all his help. He has been amazing.
I hope you see this message. I´m unable to reach out to you. If you see this message please reply and if anybody here knows his number or how to reach him please let me know
So as of now I´m yet to decide on the area I´ll be working on. My present professor who helped me with the application works on electronic materials and devices... I like that area but I have a love towards metal composite and additive manufacturing. It would be of great help if someone here can throw some light on what would the perfect area be.. if it´s the additive manufacturing area I´ll have to find a new advisor. I would also like to know about the chances of that and who would I get as an advisor...
I´m really looking forward to hearing from you all. Thank you for all the support till now. Thank you in advance
Regards,
Krish

Dec 12, 2019 - 09:41

Krish678
»
nutelina
Thanks a lot! What is your name by the way?? Being in India I have followed the Vedic system up till now but sidereal works too.. I´ll take a closer look into both!!
About Chiron I´ll take a look! Everybody who sees my chart first talks about Chiron in 10th. Is it that bad a deal??? This is them followed by Neptune and Uranus! I have been seeing this all way long... And yeah I love materials!! I´m looking into multiple material classes not sure of which one to move into! So I came here for some expert help!!
Thanks for your insights!!

Dec 12, 2019 - 00:55

Krish678
»
nutelina
Hello!
Yes I have been working with electronic materials in my undergrad education where I made transistors out if these 2D flakes. Now I´m in glass industry working with fire rated glass.. so yes it has been materials throughout!!
What does the aspect imply?? The Uranus,. Neptune, Pluto aspecting Mercury..?? Can you tell me about that?
The 10th house Chiron! It´s going to be a life long thing right?? Even now things aren´t smooth at work which made me move on for masters.. how can I deal with this aspect?? It´s something that´s going to be there always. Any tips from you??

Oct 8, 2019 - 02:16

Krish678
»
Astro-Seek.com
I have in mind
1. University of California, Berkeley
2. Pennsylvania state university
3. University of Illinois, Urbana Champaign
4. University of Texas, Austin
5. Arizona state university
And for Europe.
1. ETH, Zürich
2. EPFL, Lausanne
Just to tell you what I think.. hehe

Oct 8, 2019 - 02:14

Krish678
»
Astro-Seek.com
Wow! This is great!! A research career in materials! Beautiful!!
I think I already have a problem with manipulative boss at work! Gosh it´s pretty bad these days.. does it also have in my chart that if I don´t like someone then I just "don´t like" them! I tend to stay away. I don´t act harsh or speak harsh but I avoid much contact!! This is true now
Yes I think I´m directionless!! Sometimes it happens and the same happened before I joined navy and the same before engineering!! That´s why I´m being over cautious!!
Just a quick doubt!! Which chart are you following the one with the tropics? Coz you said Jupiter in 1, Chiron in 11, mara in 8 exactly as my vedic chart!! But the placidus chart here has everything one house before.. Jupiter in 12, Chiron 10 and Mars 7. Why is that so?
And according to my vedic chart I have libra ascendant with jup and rahu in 1, Saturn in 5( in his own house), moon,Ketu in 7, mars in 8, mercury in 9 ( same in the navamasa - in his own house), sun in 10 and Venus in 11.
I was just wondering about the difference that caught my attention.. hehe I´m all over the place now! Gosh

Oct 8, 2019 - 01:30

Krish678
»
Astro-Seek.com
Maybe you will get my city Kollam if you search for Quilon ( that was the old name)... During the British period... But if kilikollur works it´s fine!
Lol you are making me laugh.. but kinda yes, I´m bumping the post so that I get to understand wider views and then decide... I told you things have not gone as per planned but every last minute decision has been fruitful. Maybe this is one such!
I think I´m a little vulnerable these days but once I decide I don´t stop! Yes I worry a lot now! Gosh I laugh all the time you call me that
But you have been super sweet in making an exception for me! I would like to meet you sometime this life! Waiting for your further analysis!!!

Oct 8, 2019 - 00:55

Krish678
»
Astro-Seek.com
Omg! Kilikollur is not even a city!!! Lolol! But it was the fort entrance during the Travancore rule over 1000 years ago!! Pretty historic there and it´s just around 15kms from my city of birth!

Oct 6, 2019 - 08:16

Krish678
»
Astro-Seek.com
Yes Davis I have been in a lot of confusion and it always bothers me if I took the wrong decision of not signing the retention bond which was to start in aug 2019 till aug 2022. I had an intuitive feeling that I shouldn´t sign it and I didn´t. I always wanted to study further but I haven´t really planned anything. This has always been my problem...
I think I have literally become a worry machine. I think my experiences in life made me so. You know I started my undergraduate education in engineering in July 2012. But then I got an opportunity to join the naval academy in Jan 2013. I left my seat in a public engineering university and joined the academy. I was really doing well there and in Jan 2014... This happened... I had a migraine attack and it was seen as a big issue and I was asked to discontinue my training.. I came out of the Indian Navy for no reason of mine... I was so desperate but the only good thing I have and I am happy about it is the way I rise out of such emotional struggles. So after losing 2 years I started my engineering education again in 2014 and completed in 2018.
That´s when I joined Saint Gobain in July 2018. I had an opportunity to do my undergraduate thesis at the Pennsylvania state university from Jan to June 2018 and I had a really good time and it instilled in me the desire to do a masters or even a PhD... So I joined the company with the mindset that I´ll work for a max of 3 years and then join masters.. things were okay until the bond was discussed and somewhere it hit me that I got to finish my studies at the earliest.. if I get into a job routine I won´t do studies anymore..
So I took the hard decision with not much of a back up.. now I´m planning for my GRE next month and looking to start my master´s by sept 15, 2020.. I´m not sure of that now as there is little time and I have a lot to do for the admission.. my next shot will be Jan 15, 2021 and I am planning for my master´s in material science and engineering and maybe if I can do a Minor in business/ human resources.. I´m not sure how good I´ll be in management ( can you take a look at that too?) And so if the course isn´t offered in spring 2021 my best shot will be sept 2021... so here I will need your help to find the best dates for my master´s...
Being in India there is always a talk about marriage and it will hit me for sure in the next 2 years.. that´s also a thing in my head.. I want to get settled before that.. and of the many who saw my chart.. all said I might have a troubled marriage( what do you think of that)?.. I thought I want to be on a good ground before I marry in that case... I´m so confused
Again can you tell me to the perfection of whether USA or Europe is my destination from the chart?? I know that´s too much to ask but with the precision astrology can give I think you could tell me that too.. I have around 6 universities in mind ( 2 Europe and 4 US) which I´m planning to apply for sept 2020 intake. And I´m going with material engineering... Probably into nano or bio material or even metallic composite ( I´m not sure of that now)
So I would need your guidance to help me decide.. I may have a good chart but I need a little support to firm myself. Once I decide on something then I´m strong rooted but I´m so indecisive till I do that. I think it has got to do with the Libra ascendant in my vedic chart!!! So please take some time out for me and help me out here.. I know you are busy and I have been bugging you but I will be so grateful if you help. If there are any other details that you will need I am ready to provide...
Also anybody else who goes through this forum thread and feels can give me a word of guidance I will be so grateful.
Awaiting your reply on this Davis!!

Sep 3, 2019 - 07:47

Krish678
»
Astro-Seek.com
Hey Davis can you please help me out with this query? I´m still waiting for you and I desperately need help!! Others who come across this post please help me

Aug 20, 2019 - 15:24

Krish678
»
Trevor77
Can you tell me a little more about how I can tackle these violent relationship and frictional marriage

Aug 20, 2019 - 08:33

Krish678
»
Krish678
I´m looking forward to the guidance from others in this community.. I feel pretty stuck out here and have to make a decision. Im not given any proper role or responsibility and I feel like a stranger sometimes.
Looking forward to your replies to my query

Aug 4, 2019 - 18:17

Krish678
»
Astro-Seek.com
Wow! This is so true Davis!! I have always been confused! I had a short stint in the Navy and had to discontinue for no fault of mine. Then I completed my bachelor´s in mechanical engineering. I was half minded if I should study further or take up a job.. I was back by 2 years from my peers coz I was in the Navy so I made the decision to take up a job and now I´m not satisfied and I want to learn more. I have always been inquisitive about spirituality and philosophy. Off late I have become so open and accommodative about things around me and I´m less conservative but still so spiritual... May sound contradictory but that´s how it is.. so throughout my life am I going to have to make decisions from among various choices??

Aug 4, 2019 - 17:22

Krish678
»
Astro-Seek.com
Thank you so much for the insight Davis. You are making it clearer for me to take on a path. My first goal is spring 2020.. means say August 2020 but if I´m not able to get into a good university I will look at fall 2021 which is say January 2021. Please let me know which is the best for me or if I have to look beyond 2021 January for this change. I haven´t signed the service agreement so I can take up my studies according to the university I get into..I´m really interested in materials research and I have done my undergraduate thesis in Electronic materials. I would love to research in materials!! And also I am an avid reader of the Vedas and I chant mantras and I´m interested in other occult science. Are there specific occult sciences according to my chart that I can learn along side my other learning. I know it´s a lot of questions but it´s just the curious me asking it. And will teaching be a right profession for me in future. All my present managers feel I should take up management. Weighing engineering and management what would be your advise to me according to my horoscope?



Moon calendar
Moon in

Pisces
Show calendar
»
Seek users born on
Seek users by nickname