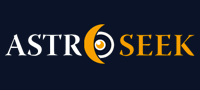 Astro-Seek.com Seek and meet people born on the same date as you ...
Astrology Forum, Astro Astrology Chart Discussions
---
DoubleLibra
- User's posts in the forum
Jun 16, 2019 - 06:56

DoubleLibra
»
DoubleLibra
Dear all,
Thank you for your prompt feedbacks.
The bride actually asked me to do this. I see the point that probably nobody will understand it, so I may ask her to not give a speech but I think she still wants to have something and I don´t want her to be disappointed So, if you could help me pointing out the main aspects, that would be really great!
The bride is actually the inner circle (in blue), so her mars conjuncts with his venus. There is also his sun conjucts to her venus, which is really nice, right?
Any other comments would be really welcome although I´m aware that it is quite sensitive to do this at their wedding.



Mar 9, 2019 - 00:49

DoubleLibra
»
Astro-Seek.com
Thank you for your Input again. You really seem to be an "Chiron Expert", something that I completely left out in my synastry analyses.
You are right with what you said so far. I think the problem of one and one relationships comes also from his moon opposition to pluto, don´t you think so? I really feel more stability in this relationship but nothing else (not a lot of communication nor passion which is important for me). I feel like we are very loyal to each other but may be just like friends?
Anyway, I just wanted to add that my current partner had a crush on a colleague (Born the same day as he, but 6 years younger!) Their both venus are in conjunction to each other and I really have the impression that he cannot forget that girl. You see, it´s more complex as it looks like ;) I do not have problems in being single by the way.


Mar 8, 2019 - 17:42

DoubleLibra
»
Astro-Seek.com
OK, that is really bad news for me :( Is this stronger than our moon-moon conjunction or Pluto-ascendant conjunction or anything else? Why do I feel so connected to him and why is he still seeking contact to me then?

Mar 8, 2019 - 17:04

DoubleLibra
»
Astro-Seek.com
Thanks a lot for all your input, very appreciated. I´ve checked their synastry and there is no Saturn-Moon conjunction not Chiron-Sun conjunction but I guess it still means something as they are close to each other, right?
He cannot be alone and usually every 2 years he has a new girl friend. He is now together with her since 2 years and since 8-9 months he is constantly seeking contact with me telling me things like he would never forget me, he wants a "Revival" etc. We saw each other recently and without going into detail, we were very close (more physical than emotional)... I thought this is due to the uranus transit being on his descendant (partner axis), right? I thought that eventually we would be now on the same level with the uranus energy and may be it is the case as sometimes he is really into "us" and sometimes he does not answer my messages for days... I don´t get it.
So, you really think he is in a period of house/family building? Just because of Saturn and Pluto transits in 4th house?
Sorry for all my questions but it is so interesting :)


Mar 8, 2019 - 10:10

DoubleLibra
»
Astro-Seek.com
Thank you for your feedback. You really made the point. We both are living in different cities (and we both have other partners at the moment) but every time we see each other, it is so intense (on a emotional and sexual level). I have not experienced this before with someone else. We are literally attracted to each other and it´s true that we exactly feel the same even though we do not see each other that often but we are deeply connected. It is kind of scary. A few years ago, he really wanted a relationship but I ran away because it was so intense (but really nice at the same time). I kind of regret it now and ask myself if we are really made for having a "normal" relationship?
I would not mind a long distance relationship but he will be 41 this year and I guess family planning can be a priority for him, do you see something like that in his chart?
You say that Uranus is really present in our synastry, is this because of my moon conjuncts with uranus that also conjuncts with his moon? What about his Uranus being in his first house? That also means that he needs a lot of freedom, right? What about his Uranus in conjunction with my Saturn?



Moon calendar
Moon in

Scorpio
Show calendar
»
Seek users born on
Seek users by nickname