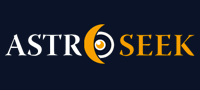 Astro-Seek.com Seek and meet people born on the same date as you ...
Astrology Forum, Astro Astrology Chart Discussions
---
Anilah
- User's posts in the forum
Aug 17, 2021 - 08:56

Anilah
»
Silvi
You´re welcome.. ☺️
My answer was a little more detailed, it could have been a topic.. Almost.. 😅😂
Yes, you are actually right,
your situation reminds me how
I felt in this relationship.
I wanted this to be all right, because it´s about family relationships, and they should have permanence. But..
Unfortunately, there seemed to be too many low passions here, so there was a trial. 😶
Thank you for the answer,
your experience that you mentioned showed me that we still have some "bad situations" in relationships with other people,
regardless of good will,
someone always succumbs to some bad planetary influences..
Thank you!! 💛

Aug 9, 2021 - 14:44

Anilah
»
Silvi
Hi! 🙂
It´s a little hard for me to talk about this,
it´s about some family things that are very sensitive for me, especially after the recent events that are very "fresh" and very painful for me. 😔
So there is not much detail in my topic.
But I will try to explain..
As for the energy I feel..
I feel like I feel some heaviness in my heart near her..
I feel like I´m in a room with 4 walls where I can´t go out.
I feel some heaviness that I don´t feel in the presence of other people.
I have not been in any conflict with my cousin, and I have not known her for a long time.
But soon after I met her I started to feel that kind of vibe and energy.
I could say that it reminds me of Saturn´s energy, because I know another person who has Saturn in 1th house. (As my cousin)
And she is a very difficult person, but she never hurt me in the way my cousin did.
Something about awkward events..
They are very unpleasant events for me.
My cousin often called me to places that were "dangerous" in some way. Clubs and discos where the police broke in because of crime.
When we are would walk together and meet some of her friends,
she would always give my contact, (and my full name on social accounts) I don´t know anything about that.
There was also a problem, but later I realized that it was not up to me. My cousin seems to have several faces.
One day is one person the next day is a completely different person. One day she is very nice to me, the next day very rude.
And if there is no reason for that. Our communication was completely normal.
I also noticed that she behaves very unusually and very differently from her family.
I feel very uncomfortable, and I always feel some kind of strange heavy energy near her, regardless of her behavior towards me.
Even before some of the events I mentioned happened.
I understand that she may be such a person and that there is a psychological archetype, but also problems that I could connect with her.
But there is something else that I feel, and that is that unusual aura near her..
You also asked how she tried to destroy me? 😶
These are the latest events that have happened recently.
My cousin and I are in very rare contact because of everything that has happened before.
Unfortunately someone from our family is die.
It broke me because it´s a child.
I was in deep sorrow when
I received a message from her,
where she accused me of some things, and words that I never said,
or did, and which are in some way very immoral in this situation.
At first I was shocked, but since my friends were with me and witnessed everything that happened, we have evidence that refutes her words.
But unfortunately, it was hard for me, because at that time I was in deep sorrow because of the child who died in my family.
And her threat seemed unreal,
first of all because we don´t communicate, we haven´t seen each other for a long time, we live in different countries.
I don´t know her current circle of friends.
She put me in a time and place where I wasn´t, that I was doing something I wasn´t, that I said something I wasn´t and it didn´t suit me.
And those accusations are very morally sensitive and simply deprive them of human rights.
When I sent her all the evidence, where I was, the testimonies of my acquaintances and friends, the message.
She refused to answer me and blocked me.
Unfortunately, this is a sensitive but very difficult situation.
It is very possible that I will have to resolve this matter in court. 😤😔

Aug 3, 2021 - 11:59

Anilah
»
Astro-Seek.com
Oh sorry..
But Thank you.. 💓
You have an extraordinary gift for astrology! ☺️✨
I wish you happy work on the renovation of the house. 😊

Aug 2, 2021 - 22:50

Anilah
»
Astro-Seek.com
With the knowledge
I have about astrology,
I understand the essential aspects that you pointed out to me.
When I think about it and your explanation, the events that happened between me and my cousin are in some ways absolutely identical to your description that you gave me!
Unfortunately,
I may not have given more information about what happened, because some events are "fresh",
and emotionally extremely painful for me, 😔
so it is my story on this topic,
short, without much details.
But I will ask you,
if of course you can and want to,
to explain to me a little more the aspects you have mentioned.. 🙂
I have never had similar aspects in the synastry before,
I do not have much experience with aspects like these. 🤔
When I look at the relationship between my cousin and me,
I think that our relationship has absolutely no harmonious future, which worries me also because I have never been emotionally hurt in this way, by any person, as by my cousin.
How would things unfold in the future if our relationships were strained I can tell at the beginning of our acquaintance?
Can what is positive in the synastry outweigh the bad things?
Sorry for all these questions, your answer meant a lot to me.. 💓

Aug 2, 2021 - 10:15

Anilah
»
Rosincvist
Well that´s realistic. 🙁
But there are many, really many people whose friendly and family relationships are good. 🤗
The relationship between my sister/cousin was not affected by an external factor. ☹️
Our communication went well and then I noticed strange things.
(That´s why the question is in the topic.)

Jul 31, 2021 - 21:12

Anilah
»
Rosincvist
That´s a very interesting observation,⚡🌟 thank you!! 🙂

Jun 4, 2021 - 11:34

Anilah
»
LotusStar
Yes, I also did not see many harmonious aspects in this synastry.
That´s why I was curious about this.
Thank you for the detailed explanation. ❣️

Jun 4, 2021 - 11:28

Anilah
»
Jaided
I didn´t know much about this..
With my ascendant in cancer,
I am very sensitive to people, especially to those who have some aspects with water signs.
So this could really be another signifier.
Thank you. ❤️

Apr 9, 2019 - 21:22

Anilah
»
Doublecrossed74
No, thank you, for your explanation and sincerity.
That´s something I´m scared of. I just do not know if it is possible to achieve some balance, and whether there are other aspects that can suppress or alleviate these aspects of the neptune opposition venus.

Apr 9, 2019 - 21:22

Anilah
»
Doublecrossed74
I have not grown up with my father.
He´s alive, but I´ve never met him.
In fact, there was never a paternal figure in my childhood or now.



Moon calendar
Moon in

Capricorn
Show calendar
»
Seek users born on
Seek users by nickname