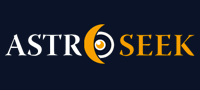 Astro-Seek.com Seek and meet people born on the same date as you ...
Astrology Forum, Astro Astrology Chart Discussions
---
yashyyyy
- Last answers to user's posts in the forum

Mar 26, 2021 - 19:05

Astro-Seek.com
»
yashyyyy
Jupiter is always about religious/spiritual wealth. Reaching self-mastery of our emotional patterns, mental patterns, physical patterns, sexual patterns, an financial patterns.
Jupiter isn´t always the material world of finances and materialism. While it can give gifts from Aquarius, this can be just about anything in the material world or the wisdom, knowledge, and insight you need at the time.

Mar 26, 2021 - 18:54

Astro-Seek.com
»
yashyyyy
I think they can give you some things and take away other things, since that is what Jupiter means. It depends on what we´ve done in the past as well through our actions. How much we give an take from others. How we give and take. Do we have ethics, values, and morals? Do we steal from other people. Do we take more then we give? Hard to say, since daily we give and take with others. It also can be when someone asks for help, and we say no. Motives and Intentions.
Kind of goes with the scripture of Hebrews 13:2
Do not forget to show hospitality to strangers, for by so doing some people have shown hospitality to angels without knowing it.
For example: One time there was an elderly man and women in a snow storm by the grocery store sitting in a car. The women asked me for a 1.00 and I only had my debit card. They didn´t have any shelter or food. I told her no. And then drove to the ATM and took out enough for a hotel room $60. Drove back to the car and rolled it up in 1.00 bill and said here´s your dollar. And she started crying and waving in my rear view mirror when she saw I gave her enough money for food and a room in our area for the night.
A year later, I needed a car battery of equal value, and someone gave me that amount of money.
I always live by that scripture, and the more I give to the world, I get back. I have done this many times.
It´s only when we become greedy, selfish, or not help people, we find others will not help us when in need.
That goes with my Taurus, so of course it was divine appointment, divine timing, and divine order. Many other people would have kept driving.
This is how Jupiter works for me anyway. Giving and Receiving.

Mar 26, 2021 - 16:38

Astro-Seek.com
»
yashyyyy
Uranus in Aquarius conjunct Jupiter in Aquarius kind of has the same effect as Uranus in Libra conjunct Jupiter in Libra.
There´s usually some kind of event with family members, romantic/sexual partner, or someone close to you. Jupiter is usually a Male, but not always. Can be a cousin, uncle, grandfather, friend.
It can mean someone passes away, or perhaps some other traumatic event. The last time for me it was a friend that got shot and murdered, but that has to do with my Aries in Chiron.
You have to see if your Chiron Aspects it and the house. What that archetype is and how it manifests in your life.
You had Jupiter conjunct Uranus 12 years ago if you can remember any kind of similar events that occured around the time that might stand out.
This can deal with your own thoughts, emotions, and feelings as well and how you react or respond in relationships through what you believe.
Since it´s in Aquarius it might give you that rebellious urge to revolt, break out of the mold, and you might easily argue, debate, our want out of a restrictive situation.
Perhaps advocating, activist, standing up for what you believe. You will just have to be careful who you´re arguing with, the environment, the people, and your surroundings.
For example: If you´re in a Protest, and things get out of control, it can bring that traumatic situation because of other people´s beliefs, mindset, and how they´re doing emotionally, mentally, and spiritually.
It´s probably calling for to make smart choices and making smart decisions and even if you want to break out of the mold, do it with grace versus getting out of control and burning bridges. There´s always finding balance in your approach with dealing with people and becoming and advocate.
You can swing to hard to the left and right and throw yourself out of balance.
Jupiter is expansive so will bring out those Aha moments, insights, creativity, and wanting to express yourself.
It´s all about your choices and what you choose to participate in and not participate in during that time. What is harmless versus harmful.
Aquarius is sometimes overload of the thought process and I can say, I just have the North Node in Aquarius and it´s fast energy in communications, and I am writing a lot more than usual, since it is the higher octave of communications and needs to be used constructively and have an outlet with writing, drawing, painting, or speaking.
If it´s trapped inside and your not communicating, then it becomes difficult to process information. It needs to be structured and focused, or your thoughts may be all over the place.

Mar 26, 2021 - 16:31

JayJayAstrology
»
yashyyyy
If you wanted to know something specific like that, you should state it in your post, because then, we can look at the transits with that question in mind. I don´t have time to do that right now. Just saying . . . we can answer a question generally or look at other aspects in the chart to see how it might apply to something specific.

Mar 26, 2021 - 11:50

JayJayAstrology
»
yashyyyy
TR Jupiter makes bigger whatever it touches - so it should enhance Uranus - or exaggerate it. It probably depends on how you respond to use your Uranus as to how you will experience Jupiter conjunct it.
TR Jupiter conjunct Natal Uranus
April 26 - May 12, 2021
May 12 - August 15, 2021
Dec 16 - Dec 26, 2021
Actually, TR Saturn will be conjunct your Uranus starting Feb 16, 2023, and I bet this will be far more life-changing than Jupiter there. However, Saturn only goes by quickly with no retrograde (so one pass), while Jupiter passes three times. In this case, Jupiter might indeed have a greater effect. It will be interesting to see how you experience both.
TR Saturn conjunct Natal Uranus
Feb 16 - March 6, 2023
Nov 3, 2023 - TR Saturn stations at 00-30 degrees Pisces - 1.5 degrees from natal Uranus. You might feel this.
Perhaps the effect of one following the other will be significant for you. One expands, the other, consolidates. What´s interesting is that your Secondary Progress Sun is at 28 degrees Gemini when Saturn begins the conjunction, and SP Moon is in Libra at 28 degrees when Saturn stations near natal Uranus. Also, TR Pluto begins a semi-sextile to natal Uranus March 2, 2022 - and will also be a 28-29 degrees when TR Saturn conjuncts natal Uranus. So, for some reason, the spotlight is on 28 degrees with energy directed at Uranus. With all that going on, it´s going to be difficult to know who or what is contributing to your experiences - but - it seems like you may indeed have some changes coming your way.
My guess is that you could have a lot of insights and intuition about who you are opposed to what you´ve been taught is true. You might be able to piece some things together in regard to your upbringing, and sort some things out - especially your understanding of all the emotional responses to being judged you may have accumulated or swept under the rug. The transits will stimulate your thinking and intuition for sure - and - you may be able to shed some ideas or concepts you have about yourself that really aren´t true or don´t serve you well. Could be very exciting - but be sure to carve out some time for self-reflection during this period to take advantage of this potent period.
_______________________________________________________________
My website:
http://thesoulmustsing.weebly.com
- I do western astrology readings, dream interpretation, and mind-body healing by a donation of your choice - and classes at reasonable rates. Sign up for my newsletter!

Mar 26, 2021 - 09:53

Rosincvist
»
yashyyyy
Similar Solar Returns are a rare group and only last 365.24219 days!
I had a weird progression of

over

around the time most of my age-group was learning how to read, theatre of the absurd!
Every fast and medium speed planet provides examples of transit of planet to natal planet; Lower square > opposition > upper square > `Return´ with

erschel it is kundalini response! Transits give the passage of time the illusion of `normality´!...........!

Mar 26, 2021 - 09:30

Rosincvist
»
yashyyyy
Astrology is a sky P.O.V., my childhood step-father had `

´ on my

/

midpoint, the two planets together can be quite memorable!

Jan 23, 2021 - 07:06

Astro-Seek.com
»
yashyyyy
I prefer whole sign by far.i was always puzzled by my Sun placement in the 4th, the description is so absolutely not me. Whole sign puts her in my 5th, now we´re talking!!

Jan 19, 2021 - 12:09

JayJayAstrology
»
yashyyyy
Placidus is the house system used most by professionals because it is found to be more accurate. It is the default house system on this website.
However, there are plenty of professionals who use Koch, Porphoryr, Whole Sign, Equal House, etc. (there are many more) as well. I personally like Placidus, but I experiment with the others and find that I can give a good reading with any of them. The various house systems offer a slightly different perspective - and it most likely depends upon the reader´s style as to which one they like best. That´s why there are so many to choose from - some astrologer found it worked better for them.

Jan 19, 2021 - 08:10

srgeorgio
»
yashyyyy
My whole sign placements resonate with me much more than placidus.
I don´t know the mathematics of placidus but whole sign makes more sense to me because the 12 houses are the homes of certain zodiac signs anyway like 1st house is the Aries type house etc so it seems natural that they will be lined up and the same size as the zodiac.
I read somewhere that placidus are the "accidental" houses
So you can look at placidus to try to explain big accidents that occur in your life.
Worth looking at both.

Jan 19, 2021 - 02:10

IIyyaarr13
»
yashyyyy
There are thousands here who are pro-whole-sign, Placidus has a bit more beauty than English Equal-house and Arab whole-sign, which those who still do charts by hand can attest to!
Equal-house and whole sign both put my natal

in the tenth house which may be more intense than my inner-self is actually.
Most people have kept their evaluation of my chart to themselves which is their prerogative!
Only whole-sign puts my

erschel in the first house, which has some veracity in that it is between Regulus and the Ascendant!

Nov 11, 2020 - 17:21

IIyyaarr13
»
yashyyyy
The odd numbered aspects; Trine (

), quintile, septile, novile are easier to idealize than quartile, square, octile, semi-square, sesquiquadrate and can seem downright lazy, opposition is usually not as severe as a square, sextile not as easy as a trine; The Magi Astrologers don´t colour-code their aspects, it was just a decision to make Astrology more attractive!



Moon calendar
Moon in

Gemini
Show calendar
»
Seek users born on
Seek users by nickname