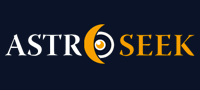 Astro-Seek.com Seek and meet people born on the same date as you ...
Astrology Forum, Astro Astrology Chart Discussions
---
Septembre
- Last answers to user's posts in the forum
Feb 14, 2021 - 09:48

Queen92
»
Septembre
I have Jupiter in 12th house with Moon.My Jupiter conjuct ASC. I always feel guardian angel. When you down Jupiter gives you force to stand up. It like God hand. Always save me in last minute.


Feb 14, 2021 - 08:48

Astro-Seek.com
»
Septembre
Jupiter conjunct ruler of the Ascendent? I have Aquarius rising and Jupiter conjunct Uranus in my 6th house (both in Cancer). I always felt that conjunction was some sort of protection but now I know why. My Aquarius rising.
I also have Ceres in the 12th in opposition to Jupiter, and my Ceres has felt like protection. transiting Pluto is currently conjunct my Ceres and trying to abduct it while opposing Uranus/Jupiter. transiting Saturn recently tryed to squash my protection and failed so I expect Pluto to fail as well.

Feb 13, 2021 - 14:43

MagentaP
»
Septembre
Any thoughts on retrograde jupiter? Mine is retro in 4th in leo and I really have had no luck in 4th house matters....really none.......and indeed very bad luck in terms of family of origin, house and property...

Feb 13, 2021 - 13:36

fishscales
»
Septembre
Always been a proponent of Jupiter in the 12th being a sort of "guardian angel" placement.
I have Pluto in the 12th. I guess I have a guardian devil.


Not actually talking about anthropomorphic beings here, btw (although I absolutely believe in the existence of angels and demons) The planets are elements of our consciousness, so having Jupiter in the 12th is like having a benific, graceful aspect of your consciousness hidden away in the 12th house that can help you when you most need it...a "guardian angel"...not a separate entity, but an aspect of yourself that you have earned at some point...
I always think of Jupiter in the 12th people as the kind of folks who do good for others, but do it quietly, without wanting or receiving recognition, praise, admiration, etc...
It´s real, purely motivated right action, with no basis in ego stroking...
If that´s not good for some Divine protection, I don´t know what is...

Feb 13, 2021 - 09:10

Nocturnal Astrology
»
Septembre
Yes I agree, on a solid 5th house being useful for matters relating to luck.
When you cultivate the desire for protection. Recognizing the magnitude of maltreatment is a good start.
Keep an eye out for mutual reception. Mitigating factors can really turn a frown upside down.
We all experience trauma in some form or another. The area in which it´s most likely to be experienced in, is to me, less important than when. You´d need more than just natal placements for that.
As the concept of "protection" is seen as pass or fail in Natal astrology-
Either you have it or you don´t because if you had it, you wouldn´t have been subjugated to the result of not having it...
This too is not best left to Natal placements. "Oh darn, empty 9th... must not have any Spiritual protection."
Just a sarcastic example but empty houses are common.
When reading a Natal chart, the delineation is always applied to the native separate from any foreign interaction. Meaning, even if you had a strong indication of powerful protection, said protection could have a bad day.

Feb 11, 2021 - 22:15

Datta108
»
Septembre
Namaste, there are many no doubt,but imo I would say, exalted Jupiter, exalted ruler of the 1st ,5th and 9th house,Sagittarius Rising with Jupiter in dignity in 1st,or 5th or 9th house.Jupiter in the ascendant is supposed to quell "millions of afflictions in the horoscope " I heard, also Sun in 11th could save one from unfavourable situations in the 11th hour🙏

Feb 10, 2021 - 23:24

rohini moon
»
Septembre
Well, first thing that jumps out as me is, Jupiter on the ascendant, since you said "divine protection" - on your ascendant is just that, if you consider what Jupiter is and signifies and the first house being you.
Anywhere Jupiter sits in your chart is considered where your "blessings" are in this life. He sheds his light in all the houses.
But definitely, with your question here, the first house. Luck against enemies would be a direct aspect of it over the 7th house from the ascendant.
Hope that helps a bit


Feb 10, 2021 - 16:16

leorising
»
Septembre
Here in brazil the big brother reality show is happening, and there is a participant, she is a singer, she has ascendant in aries and mars and jupiter in house 12, but in pisces. she became the leader of the house, and she is a mythomaniac, you know that kind of person who creates stories, who spreads gossip and reverses events? just to be the best, like that, she always changes the story to benefit her. I only made this comment because I found the coincidence of her position on the chart interesting. she managed to destroy her career and received hate from a entire country.
I am not saying that you are the same, I just made a comment based on my country´s current news.


Feb 10, 2021 - 15:27

Anni23
»
Septembre
Hey I have a very similar thing going on in my 12th too, three planets, but two are in Virgo including mars, and Jupiter in libra. Well I have heard various things but as I haven´t read as much about the dual influence of split signs in the same house I could mainly only explain my Virgo planets and what jupiter in the 12th is supposed to signify, regardless of what sign it is in. (Although I´m wondering if I should also look up the 12th house in libra)
Basically Jupiter in the 12th is meant to give protection of sorts and make a person become more spiritually involved.
Also libra is a sign of balance so I´d say that your lesson (Well at least one of them) is to become more balanced and peaceful as well as spiritual, and mars in libra will help you to do that too.
They say also that the 12th is the house of letting go, so therefore you will let go of whatever does not serve you/your aims
Mars in the 12th causes issues with suppression of anger, or even unhealthily suppressing expressions related to mars. So partially this is bad if you build up too much energy, without ever letting it get out. But perhaps you will learn to express that more fully without maybe being limited to just bursts of occasional frustration
But also perhaps you don´t have such a pronounced issue with this if your ascendant is in Scorpio, which should also influence you to be assertive, but then at other times often secretive



Moon calendar
Moon in

Capricorn
Show calendar
»
Seek users born on
Seek users by nickname