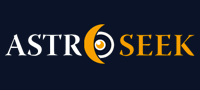 Astro-Seek.com Seek and meet people born on the same date as you ...
Astrology Forum, Astro Astrology Chart Discussions
---
sarchapp
- Last answers to user's posts in the forum
Feb 13, 2022 - 15:25

Asterisk
»
sarchapp
Hard to beleive it would be really a question...Jupiter opposite ASC : also not a smooth position.

Feb 13, 2022 - 15:18

Asterisk
»
sarchapp
Jupiter in VI. VI is the house of illnes. Probable a transit switched it on.

Feb 13, 2022 - 14:58

Zephyrin
»
sarchapp
Please let me ask, have you ever experienced a severe emotional pain for years or lately? Because besides the genetics, autoimmune diseases can be triggered by emotional pain.
You have your Nodes between 2nd and 8th houses. The most common thing I realized about people with that placement is that life ultimately tests them with poverty, death of loved ones, unstable financial status and fatal disease. Between Taurus-Scorpio, it gets worse but your nodes are between Leo-Aquarius; any event in your life tends to happen suddenly and still has a potential to turn into a crisis due to 2nd and 8th houses.
I know someone who have Saturn in Leo in 6th house, Nodes between 2-8 houses with heart issues, and Behçet´s syndrome, another autoimmune disease whose symptoms are usually be confused with lupus.
Even if stellium in your 1st house may give a good health, it still has risks for you with the presence of malefics. Transit Mars conjunt with your natal Neptune in 1st might have triggered a disease out of nowhere. But remember, in your natal Chiron in 7th house opposes to your Neptune in 1st so that disease might have been triggered by repressed painful feelings or some problematic experiences in your relationships.
Your Jupiter in Cancer is supposedly favourable in 6th house, tends to give a good health but it is retrograde and in a house where his power is restricted.

Feb 12, 2022 - 22:26

Boyan
»
sarchapp
Ruler of the 6th house in the 1st house is often a picture of chronic illness.
It is a indicator that your identity and appearance (1st house) becomes integrated with some kind of illness (6th).
It does not have to be severe just present.
Because of

i would say paired organs are in case.


Feb 11, 2022 - 13:27

OleanderFlower
»
sarchapp
Hello friends. I would like to ask someone to look at my chart and tell me what caused my illness? I don´t want a detailed analysis or waisting your time, I just need a clue. Maybe which house? Which planet? What aspect? What transit? My illness started exactly on 13.09.2017
An unforgettable day

Thank you so much...


Feb 10, 2022 - 03:21

s81
»
sarchapp
Both of you, sarchapp and Ksuwaves, have a retrograde Jupiter related to 6th house. sarchapp has it in 6th house, Ksuwaves has Sagittarius (ruled by Jupiter) intercepted into the 6th house.
And both have Ascendant activated by the North Node. sarchapp by a soft octile, and Ksuwaves by partile semisextile.
Also both have the Sun activated by the Moon and by a retrograde Sagittarius/Piscis ruler (Jupiter and Neptune, respectively).
Finally, note that both have Venus, Mars and Chariklo participating into conjunctions.
Can´t tell if any of those things repeat in other persons with autoimmune disease.

Feb 9, 2022 - 17:51

Emanuel
»
sarchapp
Mars Neptune conjunction in the first house... In capricorn

Feb 9, 2022 - 14:37

sarchapp
»
sarchapp
Fascinating, thank you all.

Feb 9, 2022 - 10:36

Ksuwaves
»
sarchapp
I have an autoimmune but I was probably been born with that. From what I've been finding out so far it appear that Mars and Pluto can cause autoimmune. In my case, I have Mars - Pluto opposition in the natal chart. But I also have Neptune in the 6th (hidden disease) and it's being undiagnosed for years and years. Could it be that Pluto was transiting through your Mars. It probably had a conjunction to your Mars at some point as Pluto is now in Capricorn. It will shift into Aquarius in 2023 and if it was triggered by that conjunction, it will hopefully start fading away as Pluto moves farther away from your Mars.

Feb 8, 2022 - 17:34

1janos
»
sarchapp
Generally speaking the natal aspects of Mars conjunct Neptune very tightly 0°02', Applying; and opposing Chiron (2°34', Separating, are close enough, to describe your concerns.

Feb 8, 2022 - 17:14

11
»
sarchapp
I'm interested!!

Feb 8, 2022 - 16:41

Astrooo
»
sarchapp
Hello,
Wouldn´t you have experienced an emotional shock in recent months?
a sentimental disappointment, bereavement, a professional problem?



Moon calendar
Moon in

Gemini
Show calendar
»
Seek users born on
Seek users by nickname