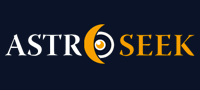 Astro-Seek.com Seek and meet people born on the same date as you ...
Astrology Forum, Astro Astrology Chart Discussions
---
Rosadem
- Last answers to user's posts in the forum
Oct 29, 2021 - 14:29

LotusStar
»
Rosadem
Thanks so much!
I´m glad to hear your positive experience.


For me the conjunction is in Libra 12 house but close to composite ascendant (also Libra), the only other aspect is a sextile to Mars. In synastry, only my Saturn sextile their Venus.
What I have noticed with this aspect in general is it makes it hard to get out of, Saturn´s commitment effect is very true...

Oct 2, 2021 - 13:22

Aren Levi
»
Rosadem
thanks a lot


Sep 20, 2021 - 16:11

kinaski
»
Rosadem
Thank you!

Jun 5, 2021 - 13:37

moongirl1
»
Rosadem
Yes, I reassure myself that Saturn is harmful everywhere.

Sep 20, 2020 - 10:04

Anikey
»
Rosadem
Yeah, that makes sense, Rosadem, thanks so much for this insight!


Jul 14, 2020 - 18:54

Astro-Seek.com
»
Rosadem
"I can´t be useful by reading. But I want you to be healthy and protect yourself! I like you."
Thanks; most kind of you,


"And thank you! Nice day! Sometimes we just have to ´stick to the surface.´

"
Thank you! And yes, I understand,



May 27, 2020 - 06:26

Astro-Seek.com
»
Rosadem
You are most welcome,

I haven´t forgotten about you; I am really sorry. There are just so many people. But please, feel free to reach me at my posted email, and we´ll take it from there.
Best of luck!

May 10, 2020 - 07:57

InnaKlim
»
Rosadem
Thank you very much!!!



Apr 11, 2020 - 06:19

Astro-Seek.com
»
Rosadem
"I don´t know how to express my gratitude!"
You are most welcome!
"I´m really trying to rule out a permanent brain work ... Hard. But I know about my problem."
You are all right, :-)). We Virgos have a tendency to worry a lot and to "want everything perfect" including relationships, haha. And you are a Super Virgo! Sun in Virgo and conjunct a Virgo Descendant. So your chart ruler is Mercury. And he is in the 12th house (in Whole Sign House System) conjunct the Moon. This creates the tendency to think a lot. It is very difficult to "turn off" the mind.
But it is also a blessing because it makes you very intuitive and creative! You should consider writing a book or doing some creative activity besides your regular work; even if just as a hobby. Art would help you a lot to relax. You are very creative, even if you still have not "connected" to that part of you.
Try to meditate daily before going to bed for a least 15 minutes. Make it a routine. That will help you a lot.
"Thanks again for what you do! I wish health to you!"
You are most welcome, and thanks! :-)).
I´ll explain everything tomorrow.

Apr 11, 2020 - 05:54

Astro-Seek.com
»
Rosadem
Thanks for the replies. It is a little late for me now, and I still have not written down my detailed analysis, because I wanted to examine a few more things in more details.
So I am going to give you my opinion, but without the deep analysis. Then tomorrow I´ll write it for you with the full details.
It is my opinion, after having looked at everything, that you were meant for each other, and that a very serious commitment is very possible in the next 2-3 months.
This isn´t an "And they lived happily ever after", free of challenges kind of relationship. It does have a few challenges. But I see the same kind of "energies" in your separate birth charts. And he seems to be an incredibly nurturing man. A very spiritual and even creative/artistic one.
And the transits in the composite chart speaks of marriage, and very soon. Sooner than any of you think.
I´ll explain everything in detail tomorrow so your Virgo mind can be at ease after having understood everything, haha. That Mercury-Moon conjunction in your 12th keep you thinking and thinking and thinking and analizing everything to death, haha. You are a worry machine, :-)). Relax a little bit, would you? :-). Enjoy the present moment and stop trying to control outcomes and being so "serious" :-).
His Mercury-Neptune opposition is something you would need to work on. I´ll explain tomorrow. But it isn´t anything bad as such. He just has a tendency to feel rejected and misunderstood; that´s all. And he can be a little moody sometimes, yes, but he is a good man.

Apr 11, 2020 - 05:27

Rosadem
»
Rosadem
We met at a not very good time for him. There was a fracture on the arm. I am a nurse. Attraction from the first moment, not physical, but a sense of the other opposite. It´s a difficult time for him.
About the injury - I´m afraid my approach sometimes makes him hide. In those moments, I feel guilty, I hurt him with a question, an expectation of which is early. Then it closes.

Apr 11, 2020 - 05:01

Astro-Seek.com
»
Rosadem
"It bothers me that he has no children and I don´t have much time for that anymore. And sometimes I get the feeling that I´m going to hurt him with the kids. I´m wasting his time. He is 36. He is not one of the people in a hurry. For children, too."
I understand. You need the answers to these questions:
1. Do you really want any more kids?
2. Does he wants kids? Is that very important to him, or is he indifferent to it?
The answers to those are very important and should be "Step one".
What do you mean by "hurting him"? In what way?
"Another thing that excites me is the frequent feeling that something is hiding from me. It´s not very clear and I think I´m imagining this ..."
I see. Like hiding what? Another woman? Something bad from his past?
He does have the Neptune-Mercury opposition. And one of the very possible manifestations of that (but I am not necessarily saying that he manifesting it in his life) is being dishonest or not clear enough about what one wants, feels, and thinks.
"And I love him very much. He loves me too. Maybe that´s the answer to everything."
I don´t have an opinion on that as I am very practical in love. And "love" - and "being in love" - is defined differently for different individuals. If love were the answer to everything, we would not have so many divorces and separation. Love isn´t everything. There are many factors that need to be included in the "equation of love": real compatibility, responsibility, empathy, common goals, similar life directions, etc, etc.
"I just don´t know if the connection has a direction."
I understand. What "direction" would be the ideal for you?
"I have the book ´Planets in Composite´ by Robert Hand. I´ve read thousands of times. I will be very grateful for your opinion. Your intuitive readings are very damaged!"
"Damaging" ("damaged")?

That must have been a misspelling, :-))). Did you mean good, or...?
I´ll start writing down my analysis while you reply to the above.

Apr 11, 2020 - 03:52

Astro-Seek.com
»
Rosadem
What exactly worries you about this relationship? If you can be very specific on that (as in very, very specific), then perhaps I would be able to give you a good idea.
I have already looked at everything (your and his chart, the synastry, and the composite), but I need more information. When one´s attention is very fixed on something, there is a reason for it. Which is it?





Moon calendar
Moon in

Pisces
Show calendar
»
Seek users born on
Seek users by nickname