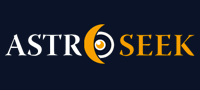 Astro-Seek.com Seek and meet people born on the same date as you ...
Astrology Forum, Astro Astrology Chart Discussions
---
Pinklacedcherryxxx
- Last answers to user's posts in the forum
Mar 3, 2022 - 00:36

BBlythe
»
Pinklacedcherryxxx
My significant other is a pisces and i am a scorpio moon. what i like about my SO is that she always notice little details about me and supports me all the way thru ups and downs.

Mar 2, 2022 - 01:45

Gabbo23
»
Pinklacedcherryxxx
Hi there! Well I´m pisces but this could be my moon talking, but what I like about Scorpio it´s the privacy, the passion indeed and the way that many Scorpio aren´t afraid to talk about some subjects

Feb 23, 2022 - 16:41

Vellanita
»
Pinklacedcherryxxx
It´s very simple. Scorpio rules the intimate parts and sex


Feb 23, 2022 - 14:38

2s
»
Pinklacedcherryxxx
i´m not a pisces, but i just wanted to say it might be important to check other positions of their chart too!!
and tbh i think scorpios are more likely to end a relationship than pisces are. if pisces gets into a relationship in the first place, they probably won´t leave because they can see things from a very emotionally crowed perspective. they tend to get into relationships where they are used often, but they think they´re in something perfectly healthy due to their habit of seeing their lovers through rose-colored glasses.
on the rare occasions they might choose to escape from a relationship, they´ll do so very indirectly or not do it at all. they´ll kind of just drift away from you without explanation.
as for your question about long distance relationships, i think they´re perfectly fine with it, and long to be with their partner one day. they don´t mind things staying long distance, as they´re not superficial or physical types, but they may want it to make it easier for their imagination and for a more soulful connection. keep in mind that long distance doesn´t matter to them because they can just imagine vividly date scenarios and romance scenes.

Feb 23, 2022 - 01:57

Rosincvist
»
Pinklacedcherryxxx
Most people are trying to keep twelfth-house


energy somewhere outside of themselves, because it relates to contrarian brain organs.
The Perfect Pisces runs away as though the relationship is already on the fritz leaving the non-

in the lurch!

Feb 22, 2022 - 10:44

꓄꒐ꋊꋊ꒐ꏂ
»
Pinklacedcherryxxx
Emotional sensitivity or security and loyalty.
Like damn they´ll also go hell and beyond just to keep you safe~ c:
<3

Feb 22, 2022 - 09:37

꓄꒐ꋊꋊ꒐ꏂ
»
Pinklacedcherryxxx
Not sure about the best in bed (I´m clueless about that) but it´s definitely the natural sensitivity and deep shared bonds that almost feels ethereal because of the mutual trust. I personally know someone who has the same birthday as you and we communicate silently in the stillness of the night.

Feb 22, 2022 - 07:44

stigmí
»
Pinklacedcherryxxx
Freaks maybe...but best in bed definitely not


Feb 22, 2022 - 00:26

Iceblu333
»
Pinklacedcherryxxx
Sigh...
It´s the Psychological Games you play...
Push and Pull... if a partner wants to bed a scorpio they will have to go through tests... after awhile the tests or game of cat and mouse becomes extremely intense and it turns into obsession...
Having sex with a person you are obsessed with is the best sex... Point, blank Period...
Why is Sex with a Scorpio so great? Because you want it so bad... you are with the Prize... or the one you have passed the tests to be with...
That is why sex with a Scorpio is the best... you earned it...
---
I´m currently drunk... but thats why...
If you are confused as to why sex with a Scorpio is so great...
You had to earn it... and you are with the person you chose to be with... for better or worse...

Feb 22, 2022 - 00:13

Astro-Seek.com
»
Pinklacedcherryxxx
I can relate to what etheralmind said but I'd add that its also the fact that we always want to go deeper, we always want more, we dont want mere sastifaction, we want bliss, we want to reach another state of being.
For sure we have to have a good emotional connection with our partner or nothings of what I said is valid. Because we first need to trust.

Feb 21, 2022 - 22:22

Aren Levi
»
Pinklacedcherryxxx
Because we are not affraid to do anything and everything

everybody wants a partner that is basically living desire like scorpios are

Feb 21, 2022 - 22:07

Aren Levi
»
Pinklacedcherryxxx
i am not a pisces but there is nothing to not love about


Feb 21, 2022 - 22:03

Etherealmind
»
Pinklacedcherryxxx
I have Scorp Mars 12H so I may more or less guess/answer why regarding your question.
I´d say that the fact of being firstable a water sign it´s naturally sensitive to energies around us and people´s energy (also seeing "behind appearances") so we can feel and connect to people energy in a very natural way in these situations ... also the fact of being "deep" like you do it almost with your soul lol and not "just for fun" compared with air mars signs for example.
Do you relate to this ?

Feb 20, 2022 - 16:25

JessSezItSoftly
»
Pinklacedcherryxxx
In my opinion (not being a man) , but I am a scorpio woman, I have found, in my knowledge or experience, that my interactions with pisces men are definitely warm and compassionate, but not relationship material for this scorpio. I have found the pisces men I´ve interacted with to be wishy washy, untrustworthy and sort of big talk little action...
Or I feel like they try to woo you but then become very unpredictable, unreliable and slowly distant.
So, for ME I would not be attracted to or want to date a pisces like the ones I´ve come across.... Nor would I a cancer man..
Scorpios (since I´ve mentioned the other two water signs already lol) are fun sexy and intriguing but for me they turn out to be a respectable friend and or fling...
So, I´ve never had success dating my own element kind... lol 😆😆



Moon calendar
Moon in

Taurus
Show calendar
»
Seek users born on
Seek users by nickname