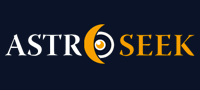 Astro-Seek.com Seek and meet people born on the same date as you ...
Astrology Forum, Astro Astrology Chart Discussions
---
MysticTuna
- Last answers to user's posts in the forum
Feb 24, 2020 - 02:36

IIyyaarr13
»
MysticTuna
I would only give 30 degrees to your twelfth house which means Aquarius Saturn has a reinforcement towards brilliance; The 200 watt bulb in a 25 watt socket!
You definitely have a stellium straddling cusps of different signs and houses!
It is the sort of configuration that some of us have to use a legion of midpoints to get to!
Nothing retrograde, the life of the soul is more like the physical life!

Feb 23, 2020 - 20:18

nutelina
»
MysticTuna
I had to look up what Stellium means first, I see you have a very interesting bunch there indeed! Logically speaking, if Capricorn is the ruler of the 10th it just means it is the 10th sign if you count from Aries, Pisces would be the ruler of the 12th house. It can therefore only add what you already have in the 10th so an extra boost perhaps.
I don´t have a Stellium since
"It's said that a stellium must include an outer transpersonal planet, (Jupiter / Saturn) or an outer planet (Uranus, Neptune or Pluto).
You can still have a stellium with just inner planets, Sun and Moon, personal planets – Mercury, Venus, and Mars – if they're in the same sign or house. The Sun sign and the Moon sign would have the most substantial impact on a Stellium."
https://www.astrology42.com/stelliu…
So I hope someone will answer this rather interesting question!

Feb 20, 2020 - 19:43

rohini moon
»
MysticTuna

there ya go!

Feb 20, 2020 - 17:50

Astro-Seek.com
»
MysticTuna
I identify with all three to the point that it´s pretty egoic for me. From what I´ve been told, people see the

first, no matter what style of appearance I have at the time. I feel that there are infinite "me"s and that each one (or two) will kind of "slip into" the main me at any moment based on what I need. I feel that is a result of the

moon and

sun. I feel that both those signs have multiple natures. So really I would say that my "main" personality is very

on the surface, but underneath whatever you see there is always more. So yea, I don´t identify with one over the other, more like I see the harmonious mixture of them within. If that makes sense lol


Feb 20, 2020 - 17:17

rohini moon
»
MysticTuna
MysticTuna is a cool name.
Like Mystic pizza...but not.


Feb 20, 2020 - 12:55

dani_mae1
»
MysticTuna
Perfect summation of it! The struggle is real, solidarity!

Feb 20, 2020 - 12:18

dani_mae1
»
MysticTuna
I kinda feel this way. Taurus sun and Sagittarius rising. On one hand I constantly crave comfort and routine. On the other I thrive on change and want to be free. So, I feel both not one or the other. But it's hard to get the two to really jive together. It's definitely an uncomfortable feeling.

Feb 20, 2020 - 09:50

dontkillyourfuture
»
MysticTuna
I relate to my Cappie moon the most, my Virgo ASC more as I´ve gotten older, and my Sun sign doesn´t really feel all that fitting in general. There are aspects of my Sun sign that I can relate to, but in general no one would really guess I was a Gemini, in fact I had someone guess my sign once and she began with ´Well you´re definitely not a Gemini´.

Feb 20, 2020 - 08:42

Astro-Seek.com
»
MysticTuna
I think in my experience I´ve grown out of the Leo A.C. in a lot of ways and gravitated towards the Sagittarius Sun, but obviously they work together in some fashion.

Feb 20, 2020 - 06:37

SSSSireen
»
MysticTuna
I have a Pisces ASC, too. It definitely colors how I go about this world. I tend to daydream often. An overall haziness. But I can't say I feel it "more" than any of my other placements. I'm Gemini sun af. Waving my hands all over when I speak...to pretty much anyone...about nearly anything.


Feb 20, 2020 - 06:33

ram_goat
»
MysticTuna
it could be a case of me confusing the person I wish to be vs who I really am.
still a bit too black & white in your thinking here.. loosen it up a bit
and see if that doesn´t get you somewhere different.
What are your pisces qualities? What are your cappie ones?
Cappie ASC makes me a perfectionist, and serious minded, I like planning
But for whatever reason, I didn´t get the workaholic part, or the obsession with money. I know how to work hard but don´t like to unless I see a good reason to. And I can be the biggest fuck off ever when it comes to NOT doing something.. but what things I choose to do I never do half-assed..
So I only got a partial load of Cappie traits, not like the ones some people get. Also a bit of melancholy and sarcasm.
Maybe you ought to categorize the Cap vs the Pisces qualities within you, and then think about what situations they come to the fore in..
You may find in the end you are not your ASC or your Sun, but a true combination of both of them.

Feb 20, 2020 - 06:24

fishscales
»
MysticTuna
"So it could be a case of me confusing the person I wish to be vs who I really am."
Interesting take.
I´m a Pisces with Libra rising, and I try to wish away my Libra side sometimes...
Piscean flaws I can take... Libran ones I have alot more trouble with...

Feb 20, 2020 - 06:11

ancient_astrology
»
MysticTuna
In traditional astrology, it is the rising sign and the ruler of the rising sign that indicate things about identity.

Feb 20, 2020 - 05:19

fishscales
»
MysticTuna
Can´t say I´ve had that experience, although it is interesting.
My rising sign actually feels somewhat alien to me, and I wish I could just ditch it sometimes.
Maybe alien isn´t the right word... I feel like it´s limiting in some way...a hindrance...
Maybe I have trouble understanding and embodying the positive qualities it´s capable of representing...

Feb 20, 2020 - 05:07

ram_goat
»
MysticTuna
Yep. Aries, Cappie ASC.. the Saturn seriousness shows first.



Moon calendar
Moon in

Scorpio
Show calendar
»
Seek users born on
Seek users by nickname