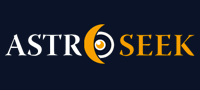 Astro-Seek.com Seek and meet people born on the same date as you ...
Astrology Forum, Astro Astrology Chart Discussions
---
Mikrosefal
- Last answers to user's posts in the forum
Dec 4, 2021 - 14:55

Maykl
»
Mikrosefal
Венера, расположенная в 12 доме гороскопа, не самое благоприятное астрологическое указание, так как этот дом считается злым. Человеку нравится уединение. Ему трудно радоваться простым земным радостям: общению с окружающими, встречам, знакомствам, свиданиям, праздникам и торжествам. Вкусы и предпочтения такого человека не всегда разделяют окружающие. Например, ему может нравиться тихая церковная музыка, что покажется странным для других людей. И все же Венера является доброй планетой, которая символизирует творчество и гармонию. Пребывая в одиночестве, человек может испытывать высокие чувства и вдохновение. Натив обладает богатым воображением. Результатами его трудов могут стать прекрасные стихотворения, музыкальные произведения, живописные картины и многое другое. Особенности характера и поведения человека. Его способности и увлечения Обладатель Венеры в 12-м доме гороскопа мечтателен, романтичен и чувствителен. Часто такие люди бывают тайно в кого-то влюблены, но стесняются признаться в своих чувствах. Объект любви наделяется идеальными качествами, и если происходит более близкое знакомство, то натива порой постигает разочарование. Между тем, прекрасные чувства вдохновляют обладателя гороскопа на творчество. Он воспевает и восхваляет положительные стороны характера, выдающиеся достоинства и таланты любимого человека. Субъект любит гармонию, тишину и природу. Нередко обладатели Венеры в 12-м поле перебираются жить за город. Они чувствуют себя хорошо и умиротворенно, живя на даче и занимаясь приусадебным хозяйством. Обладатель натальной карты интересуется религиозными, философскими и эзотерическими вопросами. Его привлекает все тайное, мистическое и недоступное для понимания большинства людей. Для таких людей может быть характерна интеллигентность и высокая духовность. Среди обладателей Венеры в 12-м доме много гуманистов, пацифистов, меценатов и верующих людей. Изучение религиозных доктрин сообщает им внутреннее равновесие. Совершение паломничеств и занятия благотворительностью помогают взглянуть на мир под другим углом и позволяют почувствовать себя нужным. Венера и некоторые знаки зодиака 12 дом называют домом болезней и неблагоприятных стечений обстоятельств. И все же если Венера эссенциально сильна, то она помогает нативу справиться с непростыми ситуациями. В его жизни возможны периоды эмиграции, изоляции, длительного пребывания в больницах и закрытых учреждениях. Венера в Рыбах, в Весах и в Тельце делает условия в местах уединения, лечения и ограничения свободы более-менее комфортными. Человек пересматривает свои жизненные ценности, набирается новых сил и энергии, меняется физически и духовно, что благоприятно сказывается на его дальнейшей жизни. Венера в 12 доме у мужчины Венера в 12 доме гороскопа указывает на не совсем благополучный брак у мужчины. В отношениях может быть много непонятного и тайного. Гармоничный и крепкий союз мешают построить иллюзии и нежелание принимать партнера таким, какой он есть. При таком положении светила вероятен фиктивный брак. Если Венера серьезно поражена и слаба по качеству, то жена может обладать слабым здоровьем и неустойчивой психикой. Нередко знакомство с будущей супругой происходит за городом, на отдыхе, во время лечения, путешествий и дальних поездок. Лучше всего отношения сложатся с женщиной милосердной, доброй, отзывчивой и любящей искусство.

Sep 26, 2021 - 07:37

Northerneuropean
»
Mikrosefal
I had 12th house synastry with my (I don´t know, could I say) "ex-girlfriend", the first woman I really wanted to marry. But it´s more because my vertex is in opposition to her juno (exact), my juno (and Pluto) conjunct her Jupiter. And her Venus conjuncts my DSC, in my 7th house.
My and her moon are in conjunction in her 12th house. And my Venus (in Leo) with Jupiter (29° Cancer) and the South Node + her Valentine (in Leo) (asteroid) make a nice stellium in her 12th house. A very fabulous love that grew slowly (my saturn is in opposition to her and my moon). Just being next to her I spoke more slowly and quietly ... Very dreamy, very neptunic kind of and lovely at the same time. She was the first person I loved unconditionally, to whom I apologize even for the little things, I ran to save her without thinking when she had problems, even when she was injured. I gave everything I could - money, material things. The only thing - I could never tell her my feelings, what I really feel. It was very hard to say even "I love you". But deeply inside me, I that´s how I felt. When we had arguments, it was disaster. Like - compleate war. My Sun is in Leo, her Asc is in Leo. Her Sun is in aries. My Mars opposite her Pluto and her Pluto squeres my Sun. I also had Mars (8th house Taurus) nataly.
I had never felt so much love for anyone in my life. Love that is intangible. And it was the hardest. We had a hard time getting to know each other. All the circumstances were (distance, relationships that had to be hidden ... I really couldn´t even confess love, because everything coincided in such a way that other people would suffer (my best friend, who also had feelings for her confess it to her in the day I was thinking to propose her (yes I was so sure about it) - he he saw it and fearfully told me that he wanted to make a relationship with her. And then confessed it to her. And she was shocked about it, and in the end refused him. She said she did not want any relationship at all. And that was why I didn´t confess my love to her, because I realized she wasn´t ready for a relationship... I didn´t say anything for a long time until I destroyed almost everything, and in the end it turned out that she also had feelings for me.
But I have not felt anything like that with anyone. We literally melted when we looked at each other. For the first time in my life, I saw a girl unable to control the facial expressions in front of me by biting her lower lip when she was talking to me - and I saw - she even didn´t realize it - she was like in another world.
I don´t know which one of the aspects determined it. Maybe DW Mars - moon (exact) trine aspects.

Or aspects of venus - jupiter, venus sun (trines) (DW).
We also have Mars - Neptune trine DW and Moon conjunct Moon (cancer, but quite wide) and moon conjunct chiron. Also her Mars ir my 5th house and her Venus in my 7th house played the role.
Honestly, I would be willing to exchange all my long-term relationships (more than a year) for these so that they really happened.
And what´s more, this girl´s appearance was what I had always dreamed of. I had never seen such a beautiful face. It was like putting together all my previous love faces together. For real.



Jun 26, 2021 - 14:21

OS*
»
Mikrosefal
"don´t know why it doesn´t make my Venus in his 1st house though"
Are you asking the difference between whole sign system and placidus ??
I´ve had this, his Venus in my 12th but Im also a Venus 12th house person. Gives a lot of unconditional love and attractiveness to the other (Venus/ASC), I was with this person for a long time, but the entire synastry and how those planets are aspected needs to be considered.

Jun 26, 2021 - 11:54

marilina
»
Mikrosefal
Wow! Actually, I was searching for this aspect earlier this week !!
All I´ve found about it indicates that the Venus person really likes your (Rising person) looks. While I (Libra Venus) have liked Libra risings for their appearance, I don´t think many Sag Venus like *my* appearance lol but I haven´t meet many either.

Apr 1, 2020 - 20:53

Sus
»
Mikrosefal
Venus 12th house, unconditional love. Suffering for love. Love found in hospitals, prisons...you give too much and receive too litle. Love is a spiritual thing. Love is lived in secret or closed doors.

Apr 1, 2020 - 17:29

Astro-Seek.com
»
Mikrosefal
The 12 house can be one of the most spiritual house´s. It can also be associated with illusion and self sacrifice. Some of the worldly things you may experience may part of suffering because of the illusion that it creates a sense of comfort or pleasure in your life. The 12th house is where Venus actually has a good placement, it´s that need to hide your your talents and pleasures from the world that causes suffering. (Example) things that you enjoy in secret you shouldn´t be ashamed to share with the world. It may give you healing or more spiritual alignment.

Jan 6, 2020 - 17:36

Luna Alba
»
Mikrosefal
That´s one of the Cappie stereotypes I hope is real - looking younger than one´s age, after a certain age ?.
Even I started to look younger now, after all my childhood and teen years I seemed a few years older ?

Feb 1, 2019 - 20:41

Kitten91
»
Mikrosefal
Yeah this placement makes relationships difficult. I have been friend zoned and rejected a few times. After a while I decided to keep my feelings to myself.:(

Sep 2, 2018 - 07:10

Astro-Seek.com
»
Mikrosefal
Yes. All the more reason to keep it a secret if your family or society objects to your romantic choice.

Sep 2, 2018 - 00:32

Astro-Seek.com
»
Mikrosefal
In addition Venus in Sagittarius might mean a love connection with a foreigner or a person of a different race.

Jul 15, 2018 - 21:11

Trevor77
»
Mikrosefal
hmm good question, means you see love as an adventure, and your likely to want a partner who you can explore the world with, open up to, go to interesting places, and share intellectual conversation with, secret love affairs are also likely with Venus in the 12th house placement. Art is something that you do to calm your inner spirit.



Moon calendar
Moon in

Pisces
Show calendar
»
Seek users born on
Seek users by nickname