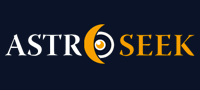 Astro-Seek.com Seek and meet people born on the same date as you ...
Astrology Forum, Astro Astrology Chart Discussions
---
melinza
- Last answers to user's posts in the forum
Jan 20, 2021 - 16:55

Suzy Bridges
»
melinza
Really? I never heard about that!


Nov 23, 2020 - 14:11

Zephyrin
»
melinza
Asc/Pluto conjunction in Sag... Asc opp Gemini Jupiter and Pluto opp Gemini DSC...
-talkative partners
-unhappy, instable relationships
-Self-destructive behaviours after experiencing an heartbreaking relationship.
-likes making changes in physical appearance
Mercury Saturn conjunction in Gemini.
-a kind of philosopher aspect
-thinks too much, likes to examine every detail
-sleeping issues may be serious
-good at works about communication
-underestimates his/her own skills
Mars/Chiron conjunction in 1st house...
-getting hurt by his/her own actions
-wounded personality
-possible scars in body
-sensitivity to accidents
Moon opp Mercury and Saturn
-not being able to talk comfortably about his/her emotions..
-communication problems with mother
-constant depression

Nov 23, 2020 - 12:39

fishscales
»
melinza
I´d look at your Saturn-moon opposition and Mercury-Saturn conjunction as possible causes of depression/negative thinking.
Pluto is conjunct your ASC...Pluto isn´t a "depressive" planet per se, but it´s not exactly sunshine and rainbows either... And it can tend to magnify/intensify things...regardless of its level of expression, Pluto is a "serious" planet...
Learn how to work with Saturn´s restrictions/limitations/lessons...they are there for a reason...they will most often not give you what you want, but often force you to figure out and accept what you need...
Saturn sometimes demands a funny dance from us...
On one hand, it wants us to accept our limitations, but at the same time, it sometimes silently challenges us to face and work through our fears, which can be the source of many of our limitations...
It took me several years...decades actually...to discern the difference between what I needed to accept, and what I needed to face and break through...
Chiron conjunct Mars could also inhibit you from taking the necessary action, and developing the internal "fire" that can help you break out of depression...not that it´s impossible.

Nov 22, 2020 - 17:58

Astro-Seek.com
»
melinza
Both the mind (Mercury) and the feeling nature (Moon) are under Saturn´s influence. Saturn is heavy, restricting, limiting, pessimistic, cold, dark and gloomy.
I imagine health issues and work related problems are your main reasons for concern.

Jun 10, 2020 - 00:16

IIyyaarr13
»
melinza
Could use a truck metaphor; If the truck didn´t kill you instantly it will reverse to get you a 2nd time and then gear forward for the final squashing.
Actually

&

can both relate to relationships in the long roster of minor aspects, midpoints, transits et cetera!

Jun 9, 2020 - 20:43

Astro-Seek.com
»
melinza
first comes the wounding, then the healing. like pretty much all transiting planets, the initial direct conjunction is the wake up call. then it passes and gives relief if its out of orb. when it goes retrograde and passes over the personal planet, it can get tough and very introspective. internal problems are being solved, if it is needed. when it goes direct again over the planet, for chiron, usually indicates the healing and strengthening process of the transit.
im going through this right now with my sun, so a theme of ego and purpose. it sucks. well get through it, haha.

Jun 9, 2020 - 20:09

Sus
»
melinza
Sorry about your break. I never payed attention to Transit Venus conjunct Chiron.
Hope this can help you
https://www.google.com/amp/s/…

Jun 3, 2020 - 22:51

Astro-Seek.com
»
melinza
sun opposite venus is amazing in the beginning, some issues pop up later.
saturn square venus in composite or synastry? either way its quite binding. in synastry, trouble in making financial decisions together as well as values are being challenged by saturn.

Jun 3, 2020 - 22:14

Astro-Seek.com
»
melinza
those are all great aspects to have (your mars on his sn is tricky, its a great passion in the beginning but it may fade, depends on other things in synastry). do you have suns conjunct or opposite?
sounds like the ball is in your court in terms of it lasting or not.

Jun 3, 2020 - 20:11

Sus
»
melinza
Hope this can help you but try to do some research
https://12andus.com/blog/view/…

Jun 3, 2020 - 20:10

Astro-Seek.com
»
melinza
the persons ego and/or other related solar energies are either projecting you forward or holding you back. i believe it depends from what side its coming from. sun looks ahead clockwise but nodes look back counter-clockwise. either way def shows a crossing of paths, all things considered. i know the saturn square partners node turns up fairly often in synastry of long term couples. havent personally seen much sun though.



Moon calendar
Moon in

Capricorn
Show calendar
»
Seek users born on
Seek users by nickname