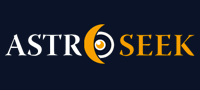 Astro-Seek.com Seek and meet people born on the same date as you ...
Astrology Forum, Astro Astrology Chart Discussions
---
Maria433
- Last answers to user's posts in the forum
Jan 27, 2022 - 19:35

celestialbody22
»
Maria433
If he is a gemini, libra aquarius... your friend may be a fire sign? If so, I see that he will talk to her and try to make peace possibly by buying her a gift. I do not see an apology, I see more of a lets brush it under the rug or cover it up with something nice energy. He may not want to discuss what is the actual problem and that is where the problem is. There may be alot of people sticking their nose in this relationship and having an opinion about it (family). Like as an example, maybe she heard from someone else that he did xyz and hes telling her thats not true. So the problem is never really resolved here. If they live at a distance from one another than its even more difficult. He does want commitment, but he he does not know how to open the communication again.

Dec 14, 2021 - 02:55

Rosincvist
»
Maria433
The Mounts of

beneath each index finger look huge; Could be the lighting used!

Dec 13, 2021 - 10:49

Maria433
»
Maria433
I hope someone replies... :)

Dec 13, 2021 - 10:48

Maria433
»
Maria433
https://ibb.co/JtFXPZS

Dec 13, 2021 - 10:48

Maria433
»
Maria433
https://ibb.co/Zgg7y8f

Dec 13, 2021 - 03:11

Rosincvist
»
Maria433

I think my Palmistry book is in storage, you could put a big picture of your palm up and see if anyone knows anything!


Sep 6, 2021 - 19:44

LunaPhoenix
»
Maria433
Hi! I have a 7th house in Leo at 8°. I´ve been w/my husband for 22 yrs, legally married for 8. We´ve been through hell and high water and there are times that I don´t want to be in this marriage anymore. I love him but I don´t think being ´in love´ with him is there. I´m really not sure what to do. Having 3 kids doesn´t make it easy when trying to make thos decision. I have a feeling he senses my feelings about this but hasn´t said anything or won´t because, tbh I´ll probably deny it. Any insight would help.


Jul 28, 2021 - 17:18

nutelina
»
Maria433
You want to get married soon? You have still plenty of time left and marriage.. well, that is no guarantee for a long lasting relationship. You have a lot of Fire but your north node is in Cancer, family should be very important to you. So maybe got for just the best.

Jul 28, 2021 - 15:46

Cind
»
Maria433
I have mercury in my 7th house.
I think it depends how it´s aspected by other planets and what houses it rules.
With myself I have noticed I think a lot about other people and relationships.
I am quite good at interpreting other peoples situations and feelings.
My moon is sextile my mercury. It is the ruler of my 2nd and 11th House so I have friendships and relationships with people that always live far away.
With you, Jupiter is sextile your Mercury in 9th. I would say a relationship with someone from another country and you also have Pisces on Descendant with Neptune in 5th. Pisces is overseas countries. So definitely see you with someone foreign.
You also have Sagittarius Moon trine your Mercury and Venus.
With chiron in 4th square your venus, I would maybe your family won´t approve of your relationship which could bring you a lot of hurt. Maybe arguments about it as mars is not that far away from your chiron and conjunct your IC.
They are both aspected good and so is your Neptune the ruler of your 7th so I wouldn´t worry about the actual relationships. I would just maybe keep an eye on your family haha. With Sagittarius on your IC I can see they have maybe very specific beliefs.

Mar 6, 2021 - 17:57

theycallmetym
»
Maria433
Didnt even know that one, just checked my draconic version of chart,and what can i say its totally different..There is lot of chart types and most of them having planets in different houses or signs sometimes makes it confusing..

Mar 5, 2021 - 07:33

Graham
»
Maria433
See the youtube videos by Lauren del Sack ... at
http://www.youtube.com/watch/…

Mar 4, 2021 - 21:28

Filippo
»
Maria433
Hi Maria, frankly I don´t know its utility...

Feb 12, 2021 - 15:19

Astro-Seek.com
»
Maria433
YW! 👍

Feb 12, 2021 - 11:42

Astro-Seek.com
»
Maria433
As far as I understand, Draconic chart represents the chart of soul evolution since it is linked to Lunar nodes.
In Draconic chart signs are distributed over you natal, starting with NN 0 Aries, so SN falls at 0 Libra.
The most important things (aside Nodes) to look in there are Moon and Lilith position since Moon stands for Soul (Emotions) and Lilith stands for inner truth (truth of the Soul).
In synastry between natal and Draconic chart, Draconic Moon aspects to natal elements will show you what is your Soul pick in personal evolution path and Lilith will tell you where will your soul look for the truth.
In your case Draconic Moon is creating opposition to 5th house Aqua Uranus, square to 9th house Taurus Saturn, trine to IC Sag Mars and trine to 8th house Aries Sun.
This could mean that, no matter of what, you will always deny all the stuff related to Uranus and Aqua as astrology, technology related to you personally and you will constantly go from one extreme to another - you will believe strongly or you will deny strongly.
Than, you will question all moral norms based on materialistic principles and you´ll learn a lot about material law but will always wanted to purge them...and so on



Moon calendar
Moon in

Taurus
Show calendar
»
Seek users born on
Seek users by nickname