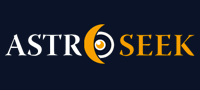 Astro-Seek.com Seek and meet people born on the same date as you ...
Astrology Forum, Astro Astrology Chart Discussions
---
jlc9
- Last answers to user's posts in the forum
Oct 5, 2021 - 21:30

jlc9
»
jlc9
bump

Oct 28, 2019 - 12:12

Astro-Seek.com
»
jlc9
You`re welcome.
Having these configurations will make you feel like that because you know you can achieve many things, but it`s hard to put focus into one thing at a time.
Some transits activate the points in these configuration and you can feel the change of mind and course coming, and you switch lol. Not easy at all to deal with even if so many beautiful things are available to you.
There`s always gonna be a planet transiting these corners, nothing you can do about that unfortunately, it`s constant motion.
The best thing to do is to go to your heart and core and find out from that space what to do or where to put your energy. If it`s from your core it will stick regardless of transits. It may change the way you do things but not the actual target.
I wish you the best of luck and blessings


Oct 27, 2019 - 15:51

Astro-Seek.com
»
jlc9
Hello, apologies for the late reply but i had some other things to take care of.
I`m gonna try to bring the themes of the rectangle and kite. Keep in mind that these have some difficulty to them but not as bad as the cross.
This rectangle of yours is about creativity and having the courage to express yourself. This creative process involves other people, you have some gifts and talents for working in some kind of social cause, something to do with empowering people, women mostly, you fight for others, activist of some sort. Don`t know if this is the case or it`s something you desire to do.
There are 2 oppositions involved with these easy aspects and talents, those oppositions keep you from fully achieving potential.
I`m not gonna go into those oppositions because its too personal for public space, but i will say that a lot has happened to you and your drive to do things comes from that, it may even color your approach to things, you are not focused on the right things because it`s so personal. Your personal fight has become a fight with the world. An unconscious desire to make the world safe and then you can express yourself, comes out of fear.
Have to solve the victim/savior complex that these oppositions indicate, then you can find the right approach which is through compassion and kindness, not struggle and fighting.
Your healing comes through self love, self love comes through some kind o creative process.
Be aware of people being dishonest with you or you being dishonest with them and yourself.
You have the ability to motivate others, other themes are courage, ability to start something of your own, have conviction in your self that you can do this thing you want to do, teaching is good one for you too, can empower others through your creativity.
You have some issues with timing when to make a move and when not to.
Sun opposing Uranus is one of the oppositions you need to work on the most because it`s part of other configurations. This has to do with feeling held back by others, compromised freedom of expression, others disapprove of how you express yourself, rules being imposed on you, fear of rejection, you want to liberate yourself and others from restrictions through teaching. Transforming old ways of doing things so people can be free is your greatest gift i think along with motivating others. But you are multi-talented in many areas, it`s a matter of you deciding which is best for you.
Hope i was not too all over the place and you got something out of it, and if something is not clear just ask.

Oct 26, 2019 - 15:08

Trevor77
»
jlc9
I used to think same thing until I learnt some jibberish lol! kiddin
Uranus in positive aspect to the others sun makes the relationship exciting and sparky at first but can fizzle out later but in this case they get along well, so there is likely confusion to where one stands making it difficult in the long run
neptune is the confusion making square to the others feelings, this can give feeling the other doesnt care and misunderstandings, its a strong aspect so will be noticeable.
class dismissed


Oct 24, 2019 - 16:52

Astro-Seek.com
»
jlc9
I am looking into those too. It`s not easy to see how all of it mixes together.

Oct 24, 2019 - 08:25

Astro-Seek.com
»
jlc9
You`re welcome.
You do have some beautiful configurations too but the bad and the good are intertwined so it`s so difficult to make sense of it all. You do have talents that can be brought to the forefront through your struggles, you find out what you`re made of.

Oct 22, 2019 - 14:46

Astro-Seek.com
»
jlc9
Hey i`m finally getting to look at your chart. It is not easy because of all the configurations. So what i`m gonna do to make thins easier to understand and so i don`t have to write so much, i`m gonna explain the themes of each configuration.
I start with the grand cross, that one jumped out first. That is the planets Mars, Saturn, Pluto and Mercury all in aspects of tension to each other in fixed signs.
The themes are stubborness, rigid approaches, limitations, frustration with taking action, very immovable energy, my way or no way situation, all or nothing, moving from one extreme to the other, act before you think, feeling pulled in multiple directions, it creates stagnant feeling need outlet for the energy to move in some direction, power struggles with people especialy in intimate relationships. Negative thinking, move from anger to depression. Some aggression from others perhaps, arguments, your way of communicating is maybe blunt and that causes some issues.
Mars has some good aspects too so it takes a bit of the edge off, your motivation can come from wanting to achieve some kind of perfection or goal and you don`t let anyone or anything get in your way, that can cause some issue with people. Work on your execution of ideals a bit and things will get easier. Your way of communicating those ideas and plans can be rough around the edges.
Self imposed or perceived limitations that you are not aware of can cause you some setbacks with implementing your plans.
That`s about it for this one. I will look at the other 2 configurations that are the easier ones.

Oct 21, 2019 - 15:50

Onur
»
jlc9
The3e are many ways, my preference is after spotting ascendant and its aspects, i carry on house by house.(Marion D. March´s style)

Oct 21, 2019 - 09:07

Astro-Seek.com
»
jlc9
Wow there`s a lot going on in there, fascinating.
It needs some serious look at everything, i may do later.



Moon calendar
Moon in

Gemini
Show calendar
»
Seek users born on
Seek users by nickname