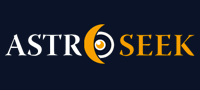 Astro-Seek.com Seek and meet people born on the same date as you ...
Astrology Forum, Astro Astrology Chart Discussions
---
gotos
- Last answers to user's posts in the forum
Feb 3, 2022 - 01:19

Astro-Seek.com
»
gotos
Best of luck :)
I would try to look if only this fever goes away :)

Feb 3, 2022 - 00:51

Astro-Seek.com
»
gotos
Most welcome :)

Jan 29, 2022 - 19:55

Rosincvist
»
gotos
Normally a planet in

is good, but not

unless there are really strong indications that it was meant to be;

in detriment/Fall could be the final straw!

Jan 29, 2022 - 13:32

viv
»
gotos
i think I pick up a bit of a social reformer..could you work as an investigative journalist? do you have an interest in technical innovations? ethics? climate science? you work hard with a Cap Asc plus Sun Aqua trine Chiron Gemini trine SN Libra might make you quite attuned to themes of social and environmental justice, but, as you point out, speaking out, standing out would be a new, North node thing for you..but Mars is right there to support you becoming a strong voice..I love that your Chiron is challenged by Saturn and Uranus in Sag in the 11th, again a social placement.The struggle will be to find the right form to say what you want to..print media? TV? podcasts...? i suggest getting clear on what you feel is really important in the world right now, researching it and writing or speaking about what you know using your media background as needed. Don´t hold back your voice! Get a mentor if you need one, speaking training, whatever it is, work for someone you admire until you can work for yourself and wait tables if you need to..We probably need to hear what you have to say.Best Viv


Jan 28, 2022 - 22:17

Trevor77
»
gotos
Hello,
You could work in Finance, or Business in some way, good with physically handling machines/metals, could even become mechanic.
mars trine saturn aspect, where mars is in 2nd of money and is traditional ruler of MC.
I see teacher aswell 9th ruler venus in sagi makes trine to your moon it feels very natural for you to teach and learn. Likely b teaching unconventional subject or computer stuff conjunct uranus etc

Jan 28, 2022 - 13:42

Astro-Seek.com
»
gotos
I can see why you cannot keep a job for long and there`s always problems.
That Gemini 6th house. With Chiron in it opposing Saturn. Its ruler is in Pisces which has a tendency to dissipate energy in general. I can see why media studies was done so reluctantly too.
That Mercury has a hard time dealing with things that are too structured and boring, loses interest pretty fast. And Chiron opposite Saturn is reinforcing this pattern.
There`s something very specific and niche possibly that can make you feel passionate and to hold on to it for long time. Possibly in the field of media, but a specific kind of media, that`s more creative maybe.

Jan 28, 2022 - 13:28

Astro-Seek.com
»
gotos
The 10th House usually shows us the working environment that could potentially fulfil our life perspectives. Finding a job that is linked to your aspirations is the greatest key to feel good with our own routine. If it isn´t a ´real´ official job, then it could be a... second job? More than a hobby without doubts.
Moreover, the North node represents the main obstacle against our faculty to properly express ourselves, it teaches us where we have to improve, in view of our self satisfaction, which is not easy though.
... at least it is what I got from these specific aspects, conparing them with my life.
Since your North Node is in Aries, maybe you should mind more your own personal business, finding a working place that allows you to be free and indipendent.

Jan 28, 2022 - 13:27

Astro-Seek.com
»
gotos
Well, don´t consider what I say as an advice but as a beginner I have some feelings here that you probably are better off working on your own like your own boss, or something that goes with (work from home scheme).
South node

is in your 10th house in Libra. 10th house is about career but its general aspect is actually authorities and serving people. South node usually notes some kind of detachment from things. Libra, is a sign that seeks diplomacy and balance. Putting these together, it makes me feel that serving others or doing services is not quite your thing. Also, since Libra is a sign of diplomacy and balance, and south node being there, it seems "working" environment in general is not your thing; It´s hard for you to balance things out in a workplace (every workplace for sure has those struggles between coworkers and this is just not how your mentality work and might even make you feel detached from work).
Looking at the house of gains, 11th. Scorpio, with its lord Mars (classical) being in 4th house in Aries (its second home). I think this is a strong hint that your best gains are done in realm of "home"; properties? working from home? North node is there as well conjuncting Mars, and the Moon there (moon reflects the mind, the emotional side specifically).
2nd house, house of money and assets and finances, is Aquarius and its lord Saturn is in 12th, Sagittarius. 12th house is the place of isolation (that´s why it is connected usually to jails, hospitals, monasteries, and even colleges and labs). However, 12th house is also connected to foreign things because at some point we can say that foreign things are detached things from their origin, something like that. Venus is also there and it is the lord of your 5th house, the house of skills (and studies). Sagittarius as a sign is usually related to wisdom and long travels (specially travels in relation to wisdom and knowledge-seeking journeys).
The sun, lord of the 8th (Leo) is in the 2nd house of assets. Leo is usually a royal sign, of creativity as they say and being in the 8th, the house of sudden events AND other/partners money, makes me feel that probably doing creative things in exchange of money might bring some benefit here, but this creativity is something, if I may say, not what people are used to somehow (matters of the 8th house).
This is my humble opinion, and as I said, I´m just a beginner. Do you think this clicks with you?

Jan 28, 2022 - 12:48

21
»
gotos
Welcome and have fun!


Jan 28, 2022 - 11:58

Trevor77
»
gotos
Welcome aboard, enjoy ur stay


Jan 27, 2022 - 13:30

2s
»
gotos
good for you! it´s going to be a long ride bahahaha

Jan 27, 2022 - 12:55

Rosincvist
»
gotos
You´ll be tempted to get creative with the numbers like "Dungeon and Dragons"


Jan 26, 2022 - 20:32

Sus
»
gotos
Wellcome but don´t think it will be an easy task! It takes more than one life to learn astrology.
The more I learn, the less I know



Moon calendar
Moon in

Cancer
Show calendar
»
Seek users born on
Seek users by nickname