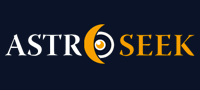 Astro-Seek.com Seek and meet people born on the same date as you ...
Astrology Forum, Astro Astrology Chart Discussions
---
GinatheGenie
- Last answers to user's posts in the forum
Oct 20, 2021 - 05:52

Emanuel
»
GinatheGenie
Update:I looked at your transits when the Eclipse take place. You have natally Moon square mars, so this Eclipse also will square your Mars. A little bit of extra tension I see.
Jupiter will square your Moon(again, since Jupiter finished his retrograde motion) and Pluto trine your Moon exactly in that period.
So your Moon will be an,let s say, highlighted spot in your chart, that s for surr.

Oct 20, 2021 - 05:24

Emanuel
»
GinatheGenie
"Upcoming Eclipse Conjunct my poor moon"
Same for me, as i have the Moon at 26 degrees Taurus. Dont be nervous... The more you think of it the more stressful it gets.
As a fact, you should look at the houses that have Scorpio and Taurus. These two houses will be activated by eclipses the next 2 years. In your case, 4th house in Scorpio and 10th house in Taurus. Private life vs public life changes... Maybe you should watch out in this areas of life. This november the eclipse takes place in Taurus, so it activates your 10th house(and by opposition 4th house too). Maybe something more important than usual will happen related to your public image, career etc? These are just presupositions.
But as I said in other thread... In the day of the Eclipse Mars and Mercury are also in Scorpio. So the house with Scorpio is also under some kind of pressure (in your case the house of private life,home environment etc).

Oct 20, 2021 - 00:17

Datta108
»
GinatheGenie
Namaste, traditionally in India people would fast on the day of the eclipse and not try to view it or even go outside while it is occurring especially if the eclipse is on your moon sign and definitely if it´s in your natal moon nakshatra.
Besides fasting, no sexual activity either as it is said conceiving during an eclipse can negatively impact the child to be born.
Japa(chanting Mantras)and prayers recited during an Eclipse is said to magnify the effects a thousand times more,so offering a few prayers is like offering thousands so its an Excellent time for prayers, meditation, reciting mantras etc..🙏🌻🕉

Jul 2, 2021 - 02:05

Rosincvist
»
GinatheGenie
Lots of good strong aspects, most of them in royal blue!


Nov 7, 2020 - 22:44

Trevor77
»
GinatheGenie
heyya, its best to post the charts seperate with this one

and set the house system to Whole Sign too for Simplicity


Sep 5, 2020 - 15:45

Astro-Seek.com
»
GinatheGenie
I think with charts like these its usually seen as a natural match due to the opoposing houses 1-7, 2-8,3-9, 4th and 10th and so forth, both by you and by others, because its reaally hard not to notice! theres alot of natural magnetism, gravitating polarizing tendencies or just plain sparks when you together

its also so comfortable, most of my friends tend to be in 7th house so usually its this too comfortable too fast just natural fit.
My advice though, lots of personal planets in the 7th boost confidences, especially making shy guys and girls more outgoing, more confident and firty than they would usually be with all that hot amorous energy

if your one suddenly forgets its due to you just take a walk with your planets. Its a great transit but that energies just not permanent if you´re not around



Aug 2, 2020 - 11:49

Astro-Seek.com
»
GinatheGenie
Really cool. I read your response in a shuffled order of stanzas/paragraphs lol. I worked 16 hours yesterday! This full moon is lit. Anyways, so being into astrology is awesome and everyday I'm able to use it. I told my buddy the other day that it's a way to describe someone's consciousness. The natal chart is their starting point of consciousness, etc.
I'm happy you're working out, I work manual labor and I started installing cable for Spectrum recently but I'm a contractor paid per job so some days I can make pretty good money. I really stopped taking days off because they wear on me so much. At my last construction job it was hourly which was so unmotivafing. Basically no incentive to hustle. I lost my clients this year whose homes I would remodel or who would refer me to others. There's a realtor I worked for also but I had that business dry up. I could go back to Austin and do it again but I made so many changes already to stay continually employed that I'm just gonna keep rolling with the punches.
I'm all about Lo-Fi House now. I was gonna go to Seismic 3.0 and I still have tickets but they postponed it and postponed it again into 2021. DJ Boring was gonna be there. Ross from Friends - talk to me you'd understand. During the full moon last night omG I was listening to Moby station and so many good songs came on. His natal is a full moon (Virgo sun pisces moon).
Haha gas station are my hangout spot. I work from my truck all day. But back to work, I'm at my happiest when I get into the zone and only focus on work. On hourly jobs I can't do that but as a contractor all day. It's great and yes working on myself is awesome.
I've had many friends born on Aug 16/17. That's the corresponding degree of my Asc

.
Thanks for your response Gina! I'm Kyle. Have a good day! Dance with the blinds open (Leo) lol

Aug 1, 2020 - 23:12

Astro-Seek.com
»
GinatheGenie
It is basically the same. The 7th house isn´t just the house of "romantic relationships"; it is about any kind of close one-on-one interactions - any kind of close relationship. And synastry aspects applies in similar ways in both scenarios.



Moon calendar
Moon in

Aries
Show calendar
»
Seek users born on
Seek users by nickname