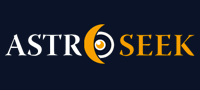 Astro-Seek.com Seek and meet people born on the same date as you ...
Astrology Forum, Astro Astrology Chart Discussions
---
Flumps
- Last answers to user's posts in the forum
Jun 22, 2019 - 05:27

HeavenSent
»
Flumps
Re: Love
The nexus, or "minor stellium," in I of Pluto (sexuality, passion, possessiveness, depth psychology) conjunct Chiron (core soul wound) conjunct Moon (women, mother, feelings, bonding, psyche) may hold some clues... You may embody, in a sense, a wounded healer archetype, related to sexual / relationship healing. But before you can heal and transform others, you must fully experience the deep wounding yourself. Be patient, and be compassionate towards yourself.
(You may well benefit from therapy, in which you can explore these themes. You may also discover that you have a gift for therapy (healing others) yourself.)
You are also extremely sensitive and passionate (Pluto conjunct Moon) by nature, and your intense emotions can get the better of you, and even overwhelm you.
People with this kind of Moon-Pluto interaction often choose, consciously or unconsciously, to deaden their intense feelings. This kind of dulling of feeling is a coping mechanism, a way to stay in control, but may be creating some trouble for you when it comes to intimacy, which requires openness and vulnerability.
Take it slow. You have a huge reservoir of psychological and emotional depths with you. Although you want to share with a soul mate, you do need to go slowly, in order to protect yourself - and them!
Mars conjunct Mercury in cerebral IX means you overthink sexual intimacy. It´s not easy for you to just flow with your primal urges. When it comes to your sexual nature, you are always analyzing, thinking, and self-aware to the point of self-consciousness. This can be self-inhibiting! It might help to talk it out in therapy, or write about it in a journal, or even express your thoughts in the form of articles that you may choose to publish (Mercury (communicating/writing) conjunct Mars (sex) in IX (publishing/broadcasting).
Perhaps the biggest factor contributing to the intimacy challenges you are experiencing is that your Venus is squaring your Saturn.
Of this aspect, Jamie Partridge writes,
https://astrologyking.com/venus-squ…
Chiron in I can cause self-consciousness, and even suffering connected with physical appearance.
And Mars opposite Neptune can also undermine uninhibited romance. See Partridge again:
https://astrologyking.com/mars-oppo…
Jupiter in VI and Sag Ascendant can create a vulnerability to gaining excess weight, which can create health concerns, and can impact self-confidence.
Your best assets, from the female perspective, include your brilliant mind (Mars conjunct Mercury in IX) and your direct, competitive, energetic, even "athletic," approach to romance (Aries in V). With Aries ruling your V House, you will have best success romantically when you locate, and connect with, your inner Alpha Male! Don´t be afraid of your urges. Your Part of Fortune there protects you from the shadow side of Aries (hot-headed obnoxious bully!). You have it in you to be assertive and aggressive in the right way.

Jun 22, 2019 - 04:45

HeavenSent
»
Flumps
You have definitely chosen the right career!
You must stick it out in law school. Law is where you are meant to be. Your Natal North Node is being activated by the Capricorn transits, including the transiting nodal conjunction, so this could be bringing some of the doubt and insecurity you feel. But this is a karmic test that you will pass with flying colors.
The confirmation of a career in law is extraordinarily abundant and emphatic in your chart.
1. Sun (you, your life path) in IX (house of courts)
2. Mercury (planet of the lawyer, of wit, logic and argument) in IX (house of courts)
3. Mars (career planet) in IX (house of courts).
4. Sun is your solar ruler, so its house placement in IX is doubly meaningful.
5. Jupiter (planet of higher justice) in VI (house of day today work)
6. Jupiter (planet of justice) is your Chart Ruler.
7. Venus (planet of legal affairs) at your Mid Heaven: a clear sign of a career in law.
8. Venus (planet of legal proceedings) in Virgo gives you a meticulous analytical approach to the law.
9. Venus in Virgo (sign of judgement) in X indicates judicial career path.
10. Sagittarius ascendant is a clear go ahead for a career in law.
11. Pluto conjunct Chiron conjunct Sag Ascendant suggests lifepath that connects with the theme of criminal law (Chiron here connects to crime victims). Also, judicial power. Also financial law.
12. Moon conjunct Pluto in Sag can mean life path destiny as family law judge. Also, domestic violence law.
13. VI House ruled by Taurus, housing Saturn = financial law, tax law, government-related.
14. Saturn at 29 degrees in VI implies momentous, fated, work life related to government and authority.
15. Gemini (sign of the lawyer and debater) rules VII House (house of legal proceedings, adversaries, clients)
13. Scorpio (criminality) rules XII House (prison) = you will visit incarcerated clients.
14. Libra (scales of justice) rules XI House (your humanitarian ideals and goals)
15. North Node (destiny) in VIII House (investigation)
16. Capricorn (authority, establishment, social systems) ruling II (house of income) supports career in government law, or on the bench.
17. Pluto conjunct Moon supportively grand trining your IX House Sun with your Part of Fortune is a very beneficial aspect for career.
Your intercepted X House and intercepted Venus can introduce a chronic sense of professional isolation, insecurity, a feeling that you alone have to grapple with career-related difficulties that others do not... This kind of experience can be consistent with a judicial appointment, which can be uniquely isolating. You must persevere. This issue is an internal one, and is not based on reality as much as it is based on unconscious fears and limitations that you must erode as you pursue your destined life path.
The flip side of the interceptions is that Leo rules both IX (house of courts) and X (house of career). You will be fair, dignified and regal in the courtroom and in all aspects your professional life. This supports the excellent prospects for a judgeship implied in your chart. Always be on guard for vanity, pomposity, grandiosity. Stay humble.
I can confidently say that I have yet to see a chart that trumpets a career in law as loudly as yours does. You are likely to graduate with distinction, and go on to greater honors as you ascend the ranks of the legal profession.

Jun 19, 2019 - 10:30

Trevor77
»
Flumps
You have chose correctly with Law, because of your Leo midheaven,
and 3 planets in 9th shows much studying,
Your lover will likely have aries traits, energetic, strong, egocentric and impatient, and likely to meet her in your university



Moon calendar
Moon in

Aquarius
Show calendar
»
Seek users born on
Seek users by nickname