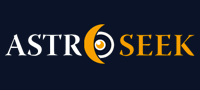 Astro-Seek.com Seek and meet people born on the same date as you ...
Astrology Forum, Astro Astrology Chart Discussions
---
fletw00dmac
- Last answers to user's posts in the forum
Dec 8, 2021 - 11:51

Rosincvist
»
fletw00dmac
Injun spirit animals and Kundalini shocks.



Dec 8, 2021 - 10:08

Catch-22
»
fletw00dmac
Sidereal you got Cap-Cancer-Leo. Honestly, could be worse. Cap sun is always nice to get somewhere in society and life, very emotional and caring emotions and seen as a strong individual that knows what she wants by others.
Tropical you are a weirdo Sun, fiery emotional ego and looking too perfectionistic , a bit like Brainy Smurf.


Dec 8, 2021 - 02:19

Rosincvist
»
fletw00dmac
You couldn´t have a stronger urge to break free of Woo-woo Airy-Fairy California stuff with

exactly on


is where your tolerance comes from, a high vibration of intelligence!

Dec 7, 2021 - 19:08

Heßen Lutz
»
fletw00dmac
Born 16 hours after a Lunar Eclipse with the Sun in the 5th and Moon in the 11th.
Quite an interesting chart.

May 5, 2021 - 20:33

Astro-Seek.com
»
fletw00dmac
You´re welcome.

May 5, 2021 - 19:29

Astro-Seek.com
»
fletw00dmac
As for the marriage and relationship, the potential partner is mainly seen in the context of working environment, so it could be someone with whom you could work together, or someone with whom you share the same practical interests. However, those who really attract you are people who have a high degree of introspection, the ability to fully comprehend their emotional states. You admire emotionally intelligent people who are self-aware and it is precisely such qualities in others that instill in you the trust that is the basic precondition for developing a deeper relationship, and love that leads to marriage.
However, very soon after you are attracted to such people, you develop a kind of mistrust and you begin to doubt their intentions. This doubt then shapes the character of the communication but in reality it regularly happens that you start some common activity with someone like this or develop a plan so that you can do something together.
This is the code that is visible in the natal chart and that will probably bring you a partner from the same industry with whom you will work together. Most likely, it will be or is already from the field of psychology or art.

Dec 5, 2020 - 04:22

IIyyaarr13
»
fletw00dmac
That



is closer than most of us have, the trouble with

man and

woman can´t be the last word!

Nov 25, 2020 - 01:14

astrobaby
»
fletw00dmac
Definitely a career in a leadership role in an industry that nurtures and inspires people. I also see a lot of creativity and empathy for others. With your North node and moon in Leo you would do great in a boss or leadership position but you must believe in yourself and be careful with ego battles. Mars in pisces and sun in aquarius makes you empathic humanitarian. Jupiter in Aries Says entrepreneur is a great route for you.

Nov 22, 2020 - 14:50

detectahead
»
fletw00dmac
With Libra Asc and Venus trine Jupiter. Cancer MC with moon square Saturn. Work in interior design or court system

Nov 20, 2020 - 12:15

JayJayAstrology
»
fletw00dmac
Usually I write these long responses, but in your case, I´m just going to blurt it out instead of talking about how I see it.
I see acting or anything creative where you have an audience - art, music, writing, dance, etc.
You´re your own worst enemy when it comes to roadblocks to your success. You´ve got what it takes. Stop judging yourself and you´ll do well.
_______________________________________________________________
My website:
http://thesoulmustsing.weebly.com
- I do astrology readings, dream interpretation, an mind-body healing by donation and workshops at reasonable rates.

Nov 19, 2020 - 09:53

IIyyaarr13
»
fletw00dmac

is at a high aptitude point of

with stage and business!
Your

upper


might be to the minute; To say that is difficult is an understatement!

Nov 18, 2020 - 15:49

IntoTheVoid
»
fletw00dmac
I like your username.

Nov 18, 2020 - 14:53

JayJayAstrology
»
fletw00dmac
Your Saturn is under a lot pressure from the Moon´s Nodes (and the planets they conjunct) as it is the apex of a T-Square. The South NNode of the Moon represents the past life gifts and wounds you are bringing forward into this life. The North Node of the Moon is the new territory you are to learn in order to remedy your wounds.
You were born on the Full Moon with Sun on the South Node (along with Mercury, Uranus and Neptune) in Aquarius, 4th house; and your Moon on the North Node in Leo, 10th house. All of these are square Saturn in Taurus, 8th house. So what does it mean?
Well, the wound is partially of your own making with your Sun conjunct South Node. However, your family also has played a role in defining you and contributing to the wound. In essence, you weren´t allowed to be yourself - not really. Your self-expression was somewhat controlled by someone in your family - a parent. You weren´t allow to be different, to have your own opinions, to stand out, to be expressive - some or all of the above.
Most likely, you escaped into your own little play world or expressed yourself in at least the ways your family deemed acceptable. This is the past life, but also the present one. Your chart is very like a chart I just did a reading for - it´s the thread about her Grand Square. You might like to read it because you have some of the same challenges. You don´t have a Grand Square, but your T-Square performs a similar function.
The North Node in Leo conjunct Moon asks you truly express yourself - your feelings, your thoughts, your creativity - and there is a need to be heard and seen. So you have this judgment against you that it´s not okay to express yourself and at the same time, a mandate or need to express yourself. What happens to people in this situation, is they have to repress themselves in order to please their parents and culture.
Saturn is in Taurus in the 8th house. Saturn is the part of you that holds your personality in a cohesive whole - it houses your personality structure. In 8th house, this is where we do inner work - investigate feelings and unconscious stuff - the stuff we repress, and bring it all to consciousness for self-transformation. Saturn is a tough nut to crack though. It does not change easily - and Taurus is equally not so excited to explore the complicated mess of our inner workings. So, there is resistance to doing the necessary work. Therefore, the nodal axis with Sun and Moon square Saturn to insist that you do the work.
The empty space opposite Saturn - is called the missing leg. If you had a planet there, you´d have a grand square. Still, the missing leg tells us what you need to do. It is Scorpio, 2nd house - and it says - DO THE INNER PSYCHOLOGICAL WORK.
Pluto and Chiron quincunx your Saturn too. They say - evolve and heal the wound. We´ll help you do it. They add - you need to change your perceptions - how you see yourself - how you think and feel about what is meaningful in life. Venus is sesquisquare your Saturn - with a similar message - I´ll help you restructure your inner life.
Venus is the ruler of the ASC and of your entire chart. It´s also the ruler of Taurus, and so disposits your Saturn. She is trine Jupiter in Aries and aspecting the nodal axis with Sun and Moon too. She seeks harmony and beauty. I wonder if somehow, you might find an outlet in art - some kind of creative art. Scorpio inner work is difficult, and some people find it much easier to get to their feelings through creativity. You may be one of those people. Perhaps Venus´s message is also to find beauty in the inner work, because it is necessary. You need to find a way to make it palatable.
Your Saturn aspects are all about the planets helping you to restructure your inner landscape - to heal your wounds and to help you bring your gifts forward.
This is not a complete natal chart reading. I´m simply answering the question.
_______________________________________________________________
My website:
http://thesoulmustsing.weebly.com
- I do astrology readings, dream interpretation, an mind-body healing by donation and workshops at reasonable rates.

Nov 18, 2020 - 11:29

IIyyaarr13
»
fletw00dmac
Venus is dispositted by Jupiter, Jupiter is dispositted by

,

is dispositted by

the sea-god with a pitchfork! Neptune is disposited by Uranus the final dispositor! There is a

>

>

dispositing branch as well.



can be slightly confused to very confused!


can mean lots of drug holidays!



Moon calendar
Moon in

Sagittarius
Show calendar
»
Seek users born on
Seek users by nickname