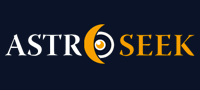 Astro-Seek.com Seek and meet people born on the same date as you ...
Astrology Forum, Astro Astrology Chart Discussions
---
cfsmm
- Last answers to user's posts in the forum
Jan 9, 2022 - 10:35

boyakasha the guru
»
cfsmm

Jan 8, 2022 - 17:55

Apolodor
»
cfsmm
Hello!
Before any planetary transit, your mindset is more important for your health. Autosuggestion is very powerful, especially when it comes to one´s health.
I know people whose charts are showing vitality and resistance to illness, but in reality, they are permanently sick and weak because they believe the Moon or other planet is affecting them. I also know people with a badly aspected health axis, but their health is almost perfect.
Autosuggestion is very important here. Just because you know there is a transit that could affect your health, you should not stick to that and expect your health to get worse. On the contrary - tell yourself you´re strong and healthy.
Back to the transits in your chart, I see Black Moon Lilith transiting your 12th house. In case of a health issue, with this transit there is a chance to get an incorrect diagnostic, that´s why it would be recommended to check with more doctors.
Wish you the best and remember that autosuggestion is very important. Use it wisely!

Aug 15, 2021 - 01:51

Rosincvist
»
cfsmm



The theatre of the

gives the deep unconscious of


a run for it´s money, that is your strongest aspect!
Prayer groups are sometimes Psychic attack teams with ruthless as well as benevolent goals!

Aug 14, 2021 - 23:57

nikkia
»
cfsmm
Good for you. Questioning your beliefs is a sign of growth. Just like a lobster sheds it shell, you´re outgrowing yourself and everything that you´ve digested in life so far. For good. For ill. Depending.
The success of this very important transition will depend on what you hold on to, and what you let go of. Letting go leaves room for further growth and maturity. Since so few are actually encouraged to truly believe in themselves, to honor their intuitions, to embrace their unique mix of talents (and, if this it true for you) try to make room for yourself to grow into the person that is waiting for you on the other side of this change.
I feel pure pity for those who never question what they believe and why they believe it. You can see this dysfunction manifesting today with so many people believing to the most idiotic crap and doing harm to self and others.
Then there´s also a matter of what to DO with this growth, too.
Like I used to say to my kids: Use your powers for good!
Oh, and try to leave some room for awesome power of Wonder, too.

Wishing you peace on your new journey.

Aug 14, 2021 - 18:06

Queen92
»
cfsmm
Next year I will have my saturn return. My saturn is in 5th. I can feel it right now. I am nervous,full of question, hipocrite about relationship and my love life. So nervouse. And also lost faith in people. Also big fight between heart and mind . I can feel restriction and freedom in the same time. So I feel lost in chaos.



Aug 14, 2021 - 11:55

Astro-Seek.com
»
cfsmm
Where do i find the chart similar to the one in this post - where the different conjunctions etc are showed(lower part of image)?

Aug 11, 2021 - 10:29

JayJayAstrology
»
cfsmm
It won´t be too long and you´ll be having your Saturn Return. TR Saturn is in the same sign as your natal Saturn now. This is about when people make huge changes as we´ve lived long enough as an adult living out our conditioning from childhood - and - it is time to decide for oursevles what is true or what is good for us. This is the time to question and discovr who we truly are and what we really want to do in life - what will make us happy.
This is a general answer - but it´s true that most of us go through deep questioning around the Saturn Return.
_____________________________________________________________
LOW COST BEGINNER´S TUESDAY CLASS BEGINS SEPT 14, 2021 - 30 WEEKS - INFORMATION:
https://thesoulmustsing.weeblysite.com/…
. I do western astrology readings, dream interpretation, and mind-body healing by a donation of your choice - and classes at reasonable rates. Sign up for my newsletter!

Aug 11, 2021 - 08:22

Astro-Seek.com
»
cfsmm
https://www.youtube.com/watch/…

Aug 11, 2021 - 08:04

Astro-Seek.com
»
cfsmm
I think that has to do with the Jupiter in Pisces Retrograde switching into Jupiter in Aquarius Retrograde.
Then you also have the Venus in Virgo Opposition Neptune in Pisces.
Mars in Virgo, Moon in Virgo for the ride.
There´s been some shifting in the energies with all the Leo on the fixed and then the Mutable Signs.
I´ve been doing the same thing myself.

Virgo/Pisces axis is always the crisis, the chaos, the confusion with Mutable signs.
North Node Gemini/South Node Sag wanting to bring up the truth.

Dec 13, 2020 - 14:29

JayJayAstrology
»
cfsmm
Hello cfsmm,
You have all your planets in the bottom half of the chart, suggesting that this lifetime is one focused on personal development. In the past life, you didn´t have many resources and were isolated - while at the same time, you may have been the center of attention - even famous - but whatever role you were playing, wasn´t fulfilling for you - it wasn´t you. As you can imagine in times long ago, people sometimes have to follow in their parent´s footsteps - and take over the family business or do a job not suited for them. I´m not sure what actually happened, but whatever happened, you were left feeling shaken in your ability to shine brightly as the individual you are - or to know exactly who you are.
So, in this life, you need to play with your self-identity - try on some different roles, learn about yourself through interacting with people, experiment.
I see you have a strong emphasis on Gemini-3rd house - so you have a keen mind and like analyzing. Virgo IC also tells me that analyzing to understand is very much a deep part of yourself. Your Cancer Moon, Venus and ASC gives you a keen ability to feel and have compassion for others. It´s a very sensitive Moon and ASC - you may be a little bit cautious socially - you could wear your heart on your sleeve.
You do need to learn to have faith in yourself - to be in the social world - work be of service. I think you do like helping people - but of course, there are many ways to be helpful.
The Aquarius Saturn in the 9th does make me think that politics is where you might flourish. I can see the interest in psychology - and psychology is useful in just about any career we can choose as it helps us with people and helps us grow as individuals. I could be wrong, of course. You do have symbology that is strong in both mental and emotional realms. You have both a very keen mind and emotional sensitivity - very good for psychology. But, you are also antsy - and sitting down all day listening to people might not be your cup of tea.
I think that in some way, YOU have a need to shine. You need to feel very excited about what you´re doing. It needs to engage your mind. It´s possible that psychology could keep you interested - but perhaps you´re excited about politics because it´s a different kind of mental process.
I see the advocacy work too - you CARE. You want to help others. You want to do something about it. You have to solve problems. Research is something you can do in any of these jobs or positions. I don´t think you want to do research all by itself. You are too people-oriented. You very well could enjoy law. I can see that in your chart. Well, if you are excited about law, advocacy, and politics - I really can see you doing that. It could also give you more variety of opportunities, which I´m guessing you might want, although psychology could also provide varied opportunities too. I don´t know if you have a college degree in it.
Well, you have choices. It´s always great to have choices.
_______________________________________________________________
My website:
http://thesoulmustsing.weebly.com
- I do western astrology readings, dream interpretation, and mind-body healing by a donation of your choice - and classes at reasonable rates. Sign up for my newsletter!

Dec 12, 2020 - 20:04

Astro-Seek.com
»
cfsmm
Your Saturn is going to make you want to put a lot of work into 9th house things - traveling, getting more knowledge about life and the world, philosophy, law, humanitarian stuff. Maybe something with international humanitarian causes too, because Saturn signifies people who are poorer.
Someone with a similar configuration to you (MC leaning to the West of the chart in the 9th house with Saturn there, same sign too) is Kamala Harris. As you can see, this helped propel her towards the legal system, structures, being an administrator, politics, etc.
Using a technique that someone here showed me, you have Pluto as the first orient planet in Scorpio. This can be penetrating psychology, things that dig up secrets and confront people´s demons. Lord Mars is with Jupiter, so counseling people.
10th Lord Jupiter is in Hasta Nakshatra, which rules the hands...writing, technical work, things where you must pay attention to details...you may be remembered for your analyses and the things you communicate. All in the 4th house, which can be about our mind, our parents, early childhoods...so on. Maybe you write a book or teach lessons about how to overcome childhood abuse or neglect. I see you have Sun conjunct Chiron, which can signal a bad relationship with the father that has motivated you to try and heal others.
You would do well in jobs where you can really care for and give a lot to people.
Please let me know if this rings true at all.



Moon calendar
Moon in

Aquarius
Show calendar
»
Seek users born on
Seek users by nickname