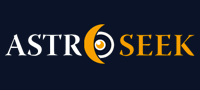 Astro-Seek.com Seek and meet people born on the same date as you ...
Astrology Forum, Astro Astrology Chart Discussions
---
blackkie13
- Last answers to user's posts in the forum
Sep 26, 2021 - 11:06

Zvonimir
»
blackkie13
You learn beautifully from your own experience and from the source of life. We resonate love in the same way. Namaste!

Sep 25, 2021 - 19:07

Astro-Seek.com
»
blackkie13
Usually yes, astrologers say it is good thing to meditate (at any time). Mercury retrograde is not a dangerous thing as some people believe. It just makes people forget things or sometimes not think clearly. So, writing, meditating, or anything that enhances the mind is a good thing. Mercury retrograde happens about 3 times every year.
I don´t know why you want to be 30, but hardships don´t stop at 30 or anything. Hard times come at any age to everyone. I am living one.
Not all hardships, by the way, are related to Saturn.
If you are looking for a job right now, hopefully you will get one soon.

Sep 25, 2021 - 18:46

Astro-Seek.com
»
blackkie13
If you have some hard time nowadays, then this is more related to transits.
Anyway, 3rd house is about communication/short travels/initial education/courage. I think even a bit more than that but this is what I remember for now.
Saturn in the 3rd house is said to be good. It starts difficult, but grows up in time and becomes better. I have saturn in 3rd house and I had difficulty in school and also in speech when I was a kid but things grew up with me and become better. Astrologers say: 3rd, 6th, 12th are the best places for Saturn to be.
Also, your saturn is in Aquarius; Its second home (first home is Capricorn). Modern Western astrology put Uranus as the ruler of Aquarius but I like to use the classic system. That means in communications probably, you might have some hard time a bit but things will be resolved easily hopefully.
If you are concerned about your current situation regarding career I think you should check the transits to your 6th house (taurus) and its ruler (venus) and also to your 10th house (virgo) and its ruler (mercury) - I think these 4 elements might give you an idea about career path in the meantime - unfortunately, I´m not good with transits.
Mercury will be retrograde soon, so it´s time to reflect.

Sep 22, 2021 - 20:48

Astrooo
»
blackkie13
Hello,
Your Moon is the Balsamic Moon, not New Moon. = your moon is rich in experiences lived during the cycle = heightened sensitivity and makes it easy to "connect" with the atmospheres.
Point of attention = do not drown in all its atmospheres and sink into a behavior where the Sacrifice would thwart your personal expression and the affirmation of your Sun.
Especially for you, with Sun and Stellium House 12.
But you have tools to avoid that.
For example, Mars Sag Ascendant and Jupiter, lord of Sag in House 10.
Pay attention to the quality of your entourage.
Quickly identify those who might abuse your "sacrificial" side and be uncompromising : eliminate them from your "world".

Sep 21, 2021 - 22:07

rohini moon
»
blackkie13
Do you mean if a woman was born on a new moon?
Or are you asking, in general, how a new moon *affects* a woman?

Sep 21, 2021 - 08:17

tomdos
»
blackkie13
I wonder that too:-)
Your chart is very cryptic. It is really something. IMHO stelliums, especially like yours, create an unclear , quite unpredictable cocktail of energies which can go either way. In your case though, theyre all in the 12th house and Sag, which gives them at least a common tendency. Its really interesting though as literally ALL your personal planets are in there. It would be interesting to hear more about your personality, lifestyle. Also your goals and values. I imagine they can be hazy or uncertain, you may have a problem of chosing between them and stick with the chosen ones, but I may be wrong.
All in all, your chart seems very transformative. To me it seems like closing of a cycle or a chapter, but only after passing a final exam proposed by this life.
Hints for that:
Note that Sag ruler Jupiter is all alone there, unaspected. You cannot expect that much from him and he passes this uncertainity onto all the planets in Sag. Still, its Jupiter, so he will be supportive but in an invisible, non-materialistic way. Also, as you noticed, he is swimming in the deep waters of Scorpio so Pluto is his dispositor. Not only that, Pluto is the final dispositor of your chart. Jupiter still could be considered a ruler of your chart, but only so so. That Ascendant is very close to Capricorn and Saturnian vibes are in the air. To me, it sounds like a good thing. IMHO your Saturn is strong and well placed and is / will be your support, your solid ground. I feel like that is what you really need, you blaze with too much unchecked fire. That positive Saturn tells me that his harsh lessons are mostly over for the time being, he hands the trials over to Pluto with that square between them.
The itching of the 1st house is probably caused by Neptune / Uranus conjunction, unaspected, which means mostly unchecked. They will urge the curiosity and growth, which you should keep at check, give it a healthy direction. But they make sure your life has a drive, a motivation. It should be a motivation to grow beyond this world.
Without more information about yourself, it generally appears to me that you should really let your life flow. Your transpersonal planets signal a strong hand of fate. Just make sure that you clarify your values and goals to follow and stick with them. IMHO they should be highly moral and spiritual. I feel like nothing else cannot satisfy you, anyways. This lifes challenge may be just about this. Hold true to the most noble values and goals that you believe in and realize them in your life, no matter what.

Mar 17, 2021 - 17:22

s81
»
blackkie13
The ruler of the cusp of your 2nd house in Aquarius is Uranus, which is in conjunction with Neptune at your 1st house. Saturn in your 2nd is activating your MC and your 12th house stellium at Saggitarius (which ruler Jupiter is in 10th). I think those are the key points to start the search for a job. Look for what those planets means and think if something of all that resonates even a little into you. You will find something meaningful soon or later if you try enough.
In any case, I guess you are capable enough for applying to many kinds of jobs, but I also guess that many of your abilities are hidden to your sight (12th house stellium), that´s why you should trust more in your intuition (what "resonates" in you).
Try looking for a job, period. Even the easier one is better than nothing, and if by chance it does not resonates in you, look for something better.

Mar 17, 2021 - 15:25

blackkie13
»
blackkie13
plz anybody help me :)



Moon calendar
Moon in

Gemini
Show calendar
»
Seek users born on
Seek users by nickname