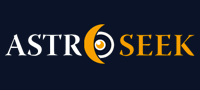 Astro-Seek.com Seek and meet people born on the same date as you ...
Astrology Forum, Astro Astrology Chart Discussions
---
astonishingaquarius
- Last answers to user's posts in the forum
Jan 22, 2022 - 09:14

kingkrisanne
»
astonishingaquarius
Ideal career would be doing something that doesn´t involve working for someone else, where you can take initiative. Maybe something that involves storytelling, creating a fantasy, or that uses your intuitive abilities. Dreaminess, futurism, anything that may contribute to the good of humanity. These are ideas to consider.
Find something you´re passionate about, as this will ensure success. And if your passions change, flow with it. Adapt your work to your feeling.
There may also be potential in the way you communicate. Your specific way with words. Finding your voice is something that may be out of your comfort zone, but can be greatly beneficial to your growth.
You´ll likely get lucky chances and opportunities through a community or within a specific group (possibly friends). But it may come a little later in life, as Saturn is also in your 11th house.
Hope this interpretation was helpful :)

Jan 22, 2022 - 09:13

jeronimo88
»
astonishingaquarius
Just gave a brief look at your chart from sidereal pov. taurus rising (venus ruler), aquarius (shatabisha) moon & mercury in 10th, sun in capricorn conjunct ketu (losing of ego), saturn conjunct jupiter in aries ("going two steps forward, taking one step back" dynamic, not knowing when to go and when not to go etc. -> will get better with time/age as you gain more experience over yourself), rahu in 3rd in cancer (rahu in great position, interest in communication, media, travel (3rd house stuff) rahu behaves like the ruler of the sign he sits in, that means in your case like moon in aquarius in your 10th house of recognition from society. plus you have mercury there in a good sign, the ruler of your 5th and 2nd house (creativity, intelligence and $$$)
because your moon is in shatabisha nakshatra (same as mine btw.) i guess you are very interested in an unique form of scientific art. may it be photography, illustration or some crazy combo of different medias. i studied fine arts with a foundation in photography and will forever be fascinated by experimental movies, that's my drug. you will for sure have your own.
then your taurus rising sign with the ruler venus going in the 8th in saggi makes you a natural healer with psychic premonitions 🥴
ok, all in all to make a long story short: do something with "scientific art" or something political, activist (aquarius moon, capricorn sun, taurus rising) you sure have a clear head for things, a wish to make the world a better place, some talent and some brains. go for what you want and believe in yourself, learn from your mistakes and embrace them - they will make you better, smarter, kinder. important is to keep growing. good luck ✨
ps: if you get bored, i recommend watching this one, her explanation of shatabisha is phenomenal
https://youtu.be/KL7oP0Yz-ls

Jan 21, 2022 - 03:48

scorpiocrab
»
astonishingaquarius
Career-wise, that is really suitable.

Jan 21, 2022 - 03:23

scorpiocrab
»
astonishingaquarius
Acting, and your art, is definitely a great thing to get into to express yourself in the way I´m understanding your chart.
You can play different characters, the flexibility, and there are so many things to do with photography and painting. I would say stick to that. Find a way out of your comfort zone or try looking into a different area (location and/or genre) for better opportunities.
I have many placements in my 9th and 10th house also so I´m basically giving advice based on what I understand of my chart :)

Jan 21, 2022 - 03:21

OniDragon
»
astonishingaquarius
Check the Midheaven , The ruler of the midheaven, the planets in the 10th house and the north node.
I think those would tell you about your career.
I also have a link that can be helpful:
https://advanced-astrology.com/care…

Jan 21, 2022 - 03:10

scorpiocrab
»
astonishingaquarius
Happy Birthday

I would say you should look into something that allows freedom/flexibility such as traveling. Something that you can use your emotions even, but definitely something you can set all of your ideas and use them.
What are your special interests?

Jan 20, 2022 - 00:20

Astro-Seek.com
»
astonishingaquarius
It seems things point to some kind of a humanitarian line, with emphasis on intellect or commerce. Sports also can be a candidate. Do you click with that?

Jan 13, 2022 - 18:58

boyakasha the guru
»
astonishingaquarius
Your 10th ruler is Saturn, 10th house is in Aquarius. Saturn is sitting in 12th house in Aries.
What I can tell is there will be delay in career and whatever you choose, you´ll be dealing with foreigners or move to a foreign place. You could also be working in a office or a isolated place or just like to work alone.
Saturn here also delays sleep and bed pleasures. But you´ll be committed to your work and take it seriously and would want to rush things professionally.
Jupiter is there in 12th with Saturn. Rules your 8th house. 12th house is 5th from 8th. Social media comes to mind. Whatever you´ll do will be fun for you and a source of entertainment. Definitely occult like tarot or astrology or palmistry etc. And motivational speaking or become a teacher/guide of sorts.
Moon Mercury in Aquarius in 10th, mind and logic in air sign, high iq level. Mentally active and present in matters of career, will be curious about it.
3rd ruler Cancer moon in 10th, emotional about humanity, a humanitarian. Working for the good of people, NGO´s. Social justice warriors.
5th ruler Virgo mercury in 10th, career related to education, creativity expressed in professional life. Perfectionist at work.
Moon Mercury gives you good writing skills that leaves an impression. Words have power here. You will speak your mind alot.
12th ruler Aries Mars is in 11th house in Pisces, good martial arts especially taekvondo. Making money from physical activities.
btw this info is surface level, 100 more things could be said but gives you a general sense.

Jan 13, 2022 - 04:49

Rosincvist
»
astonishingaquarius
Powerful Soul (heliocentric)
You are bound to have some success at much of what you do with no retrogrades!

Jan 13, 2022 - 03:25

zenobocardo
»
astonishingaquarius
Hello Aquarius With Gemini Ascendant!
With Gemini ascendant, your chart ruler is Mercury, which along with the Moon and Mars are in Pisces, in the 10th house, which is the house of professional career. Pisces is a sign linked to the arts. With a well-structured study and preparation, it is a favorable career.

Jan 12, 2022 - 03:46

Astro-Seek.com
»
astonishingaquarius
Personally (I´m a beginner) I see a strong tilt towards psychological ventures career-wise. This said, art can be part of it in some way.
All in all, if you like to do art, you can do. I studied and worked in scientific fields and yet I do photography though not as a career but it is a main part of my life and now I´m trying to push myself hard to take photos after retirement (last October).
PS: I use Whole sign system.

Jan 11, 2022 - 16:15

Rosincvist
»
astonishingaquarius
I put seven planets in the Western hemisphere others would imagine a more even division between East and West!
Two of those planets in the ninth-house instead of tenth-house means a touch of God´s omniscience easing your mind!




Moon calendar
Moon in

Taurus
Show calendar
»
Seek users born on
Seek users by nickname