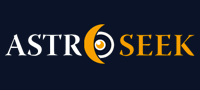 Astro-Seek.com Seek and meet people born on the same date as you ...
Astrology Forum, Astro Astrology Chart Discussions
---
ArianAS
- Last answers to user's posts in the forum
Jun 13, 2020 - 18:16

IIyyaarr13
»
ArianAS
It is interactive, there is aptitude.

Exactly the average number of planets retrograde; Should help you do what needs to be done!

Nov 8, 2018 - 15:48

Angelina
»
ArianAS
Not really...

Oct 6, 2018 - 03:17

Merrikay
»
ArianAS
It seemed fairly accurate and it was interesting! Thanks.

Oct 6, 2018 - 01:09

Astro-Seek.com
»
ArianAS
I wasn´t familiar with it before your post.
It did a fair job of analyzing me. Thanks for sharing it.

Oct 5, 2018 - 03:41

Lala83
»
ArianAS
Mine sounds exactly like me

Jul 13, 2018 - 15:58

Bill of the Universe
»
ArianAS
Hey is it cool if I give it a go? I love astrology and I love reading peoples charts...

Jul 12, 2018 - 02:27

ShriSaiganeshE-jyotish
»
ArianAS
Appreciate the so prompt acknowledgment!
do share-discuss feedbacks confirming true-false-insightful-useful content;
technicalities apart.
kshantaram

Jul 12, 2018 - 01:23

ShriSaiganeshE-jyotish
»
ArianAS
hope observations supplement reflections, do care to share salient pointwise feedbacks how true-false-insightful-helpful, traits-talents-health-events-prospects-plans etc etc which could be interesting to learn of :
aries 9th inimical-malefic for leo asc,
stress-delays in luck-edu-father-travels;
moon leo asc, high self-pride, individualistic, sensitive;
9th stellium indifferent-detached attitude towards life;
sat debilated aries aptitude for social work;
settling life at 36+
sun-sat public welfare management, stern attitude;
strained relations with father; and strained health;
mars aspect own aries 9th not good for health of father,
though protective of luck-edu-travels etc;
venus lord 10th negating to 9th, negating career, retired attitude,
inclined to university teaching type roles; seeking splendor in life;
mer-venus taurus literary-oratory-artistic-banking-astro aptitudes;
love of food-comforts;
mars-rahu NNode virgo 2nd, assertive-critical-abusive-aggressive speech,
earnings through foreign sources; volatile finances;
rise-fall in life, observe fast No-moon evenings taking milk-fruits
praying for welfare of ancestors;
ketu separative SNode pisces 8th, sensitive-spiritual explorations and visions;
accident prone, pain-injury-surgery urological-piles-feet etc;
rahu-ketu 2/8 axis prone to sudden events/developments in life;
jup acq 6th, legal-reformist aptitudes;
winning opponents through conciliatory approach;
jup lord 8th over 6th, success amidst adversity;
prone to liver-intestinal-nerve issues etc;
separative ketu now 1.5yr transit jup-acq 6th,
pain-injury-surgery, job separations;
sat now 2.5yrs transit own cap 6th good for employment prospects;
elevated aspect libra 3rd for initiative-progress;
jup now transit occult scorpio aspect mer-venus taurus 9th
supportive of luck-edu-career-literary-oratory-astro aptitudes;
do promptly ack and share feedbacks,
btw what prompted to seek an astro reading,
is the reading indicative of life experiences and expectations-plans etc,
any useful insights-reflections, ideas, etc worth the reading effort,
wishing well, kshantaram

Jul 11, 2018 - 23:14

Trevor777
»
ArianAS
your welcome, one more thing.. your angular moon, has been known to be in charts of successful writers, and with your mercury on the angle too, you prob have potential to be an author or movie writer

Jul 11, 2018 - 21:29

Trevor777
»
ArianAS
Hello, I´ll point out a few interesting things for you to reflect on.
The overall planet structure is called the see-saw, 2 Sets of talents, and 2 sets of needs and makes it difficult to balance your life out.
You have a Stellium in 9th house of Knowledge and Travel, so travelling long distance becomes something that really matters to you and something that would stimulate you mentally, and love, with mercury and venus also being in this placement.
your mercury conjunct MC in Taurus, is a very mind active person, who likes connecting with new people, and going out alot, perhaps seeking a career where you can be an effective communicator, and use your thinking alot to make important decisions either in your job or with people you know.
with venus conjunct your sun in 9th, your most likely a romantic person, and who will focus on the wine and dine approach with dating and taking your lover to somewhere special on a paradise beach kinda guy, and focus on impressing her with your confidence, active drive and success.
A stellium (uranus, neptune jupiter) in 6th house of work, means your most likely very successful in work, due to your original approach, luck and imagination, which makes you either a top staff member, and very likely you have your own business or have a higher role within a company.
your mars in virgo in 2nd house will make you very clever when it comes to money, and business and will be very organised when it comes to anything of financial, and actively planning for the next money-maker.
your moon conjunct asc in leo, will give you an emotional attachment to Art, having fun, you are probably a real party person, and like attention, and don´t like ignorance from others.
your ideal partner will be Aquarius, someone open minded, friendly, eccentric, creative, and non-standard, honest, loyal and caring, affectionate.
your 10th house of career is a mix of Taurus and Gemini, So this is a hands-on kinda role where you could be using communications.
Uranus in 6th, means your best off seeking a non common kinda job role, which benefits you based on your skills you naturally have. working loads of hours and not using your full potential is not ideal, but you should aim for something with less hours that you gain more out of
you also got Artistic Talent with Venus/Sun conjunction, and with this in 9th, you could maybe pursue this talent through a higher education course
your mercury at MC also makes you highly intelligent so be sure to use this within your public persona
your north node in 2nd house, means your spiritual path is financial security, and should focus on making money, and securing a future with your artistic talent and communication skills



Moon calendar
Moon in

Leo
Show calendar
»