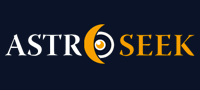 Astro-Seek.com Seek and meet people born on the same date as you ...
Astrology Forum, Astro Astrology Chart Discussions
---
Aqua Star
- Last answers to user's posts in the forum
Mar 3, 2022 - 00:07

1janos
»
Aqua Star
I understand you don´t like to get unfavorable news, but transiting Saturn opposing your natal Moon Uranus conjunction in Leo, is hard to argue with. This transit will be characterizing your life, for the rest of the year.
Transiting Uranus trine natal Saturn didn´t "bring" much relief last year, so it is likely to be overly optimistic to expect much from the final time that happens towards the end of April this year.
At times Leo Moon - especially when it is combust Uranus - can herald health concerns related to the heart and other rhythmic activity.
I also worked as a Registered Nurse for 44 years, apart from being a psychotherapist. May I encourage you to have your ticker and blood pressure checked out by some competent physician? Not being a spring chicken, such mundane and organic concerns are relevant under the circumstances.

Mar 1, 2022 - 17:05

atlantickush
»
Aqua Star
Hello!
FYI, to see someone´s chart, you just click underneath the users profile photo, so its pretty straightforward.
The full moon in your chart is a really interesting one. Its almost exactly full, is exactly conjunct to uranus, and is in leo meaning it is ruled by the sun. Another interesting thing about it is that the moon is in the sun´s joy and the sun is in the moons joy, so there is a kind of mutual reciprocity there, which ive never seen and so dont know how to interpret, other than its interesting.
A fiery moon will always go a long way to explaining feelings of overwhelm and intense emotion, or emotional extroversion. That will likely be amplified in someone with such a prominent full moon.
The other thing worth noticing is that mercury is in the sign of its fall. I also have mercury in Pisces. Its a very weird placement. Among other things it makes understanding and being understood very difficult, and can cause a kind of deep confusion I find. Since Neptune has been transiting Pisces, since about 2011, theres been another sort of amplification of that energy for me, lots of dreams and weird synchronicities and things, I dont know if you relate to that?
Theres plenty of good stuff in your chart though too! I just focused on the things you sounded like you wanted help with. I hope it helps.

Feb 18, 2022 - 01:36

1janos
»
Aqua Star
The word is ´Uranian´, if you´re interested.
Yes, the Uranus archetype has been fundamental in your life, because it is natally combust the Moon. Meaning it is a very close - less than 1 degree -, conjunction.
Natal aspects are inescapable. They can be used to describe your fundamental qualities as a person, from an astrological point of view. That is what you have to work and live with, for better or worse. Like it or not.
Astro-Seek can be used to identify these factors, but as I mentioned before, there is a vast amount of information, not addressed here, due to the nature of the site, and to perhaps to prevent people from being overwhelmed with data and information available from looking at stuff deeper and in detail.
Yours,
Janos

Feb 18, 2022 - 01:21

1janos
»
Aqua Star
You are most welcome Lenni.
I hate to be a wet blanket, but I am keen to keep your ´expectations´ realistic.
Would you let me know about your practical understanding of Astrology beyond the pop - or will I use the term poop -, and if you are interested in gaining a more in-depth comprehension of this topic at hand?
Are you familiar with the concepts of Jungian archetypes?
The symbolism of astrological factors?
The function of Astrological angles?
Yes, your life has been very challenging for years, and I am afraid it is not over yet. More to come. Yippie!
Yours,
Janos

Feb 12, 2022 - 13:58

YRashawn
»
Aqua Star
Your chart isn´t "empty" but I understand why you feel that way. First, majority of your planets are located on the Eastern hemisphere which denotes a life emphasizing by one´s identity, personal growth and development. You may not receive much interaction or feedback from others and being a Leo moon that can cause you to feel empty because you NEED attention and an audience. Speaking of that Leo moon it is quincunx Venus and Mars in Cap which can cause you to attract "boring" for lack of a better word people/partners and they don´t feed your ego or give you all the attention you require. Capricorn is about necessity, nothing more.
Now you are a Sag rising meaning you come into this world needing adventure, expansiveness and with Jupiter here in Sag in the 1st house, its driving those sag themes home! I guarantee that you will not feel empty if you travel and explore new territories. Road travel is ideal as Jupiter is ruling the 3rd house as well. North node in the9th..yes please travel and move about and you want feel so "empty".


Feb 12, 2022 - 06:30

1janos
»
Aqua Star
Hi Lenni,
You´re correct. Astrology is a mind-bogglingly vast and complex subject and in my view, it is more an art form than a science.
Here is a copy of your chart.
https://horoscopes.astro-seek.com/c…
;
You may not know what I mean, but just a word about it. I use the ´Koch´ house system and true Lilith and true Nodes of the Moon, because I found those are more useful over the decades.
A word of caution. Due to the previously referred to complexity, it takes me 80-100 hours of concentrated effort to understand all of the information, that can be ascertained from a chart. If you are serious about comprehending yours, please pay no heed to those, who will draw grand conclusions about your life, after spending 20 minutes examining it.
I will mention a few things to start you on your potential journey of understanding.
Your natal chart contains plenty of "meaty" information. You can look up the significance of these on this website for a start, to BEGIN to understand.
Leo Moon conjunct Uranus in the 9th house.




in H9.
Capricorn Venus is conjunct Capricorn Mars in the 2nd house.





in H2.
Gemini Lilith opposing Ascendant in the 7th house.



Ascendant from H7.
Briefly, all of these factors and some others describe you as a fiercely independent person. Please draw your own conclusion from what you were curious about.
I will mention one transit only, that will characterize your whole year. Please remember this is just one out of many, but it is a very significant one.
Saturn opposing the previously mentioned Moon conjunct Uranus.
Just very briefly the most frequently experienced life developments are characterized by a sense of isolation, loneliness and depression, and extreme emotional tension and irritability.
It is possible to characterize this time, as a crisis of alienation. It is not going to be pleasant, to say the least.
Sorry about the concerning news,
Janos

Feb 12, 2022 - 00:46

Rosincvist
»
Aqua Star
You have special and unique aspects to

under "extended settings", your chart is far from empty!.........................




Moon calendar
Moon in

Capricorn
Show calendar
»
Seek users born on
Seek users by nickname