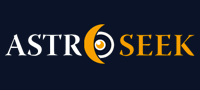 Astro-Seek.com Seek and meet people born on the same date as you ...
Astrology Forum, Astro Astrology Chart Discussions
---
anjalik
- Last answers to user's posts in the forum

Apr 24, 2022 - 08:17

Astrooo
»
anjalik
your last message is very interesting and describes word by Word some points of your birth chart.
I will come back to this in my next message.
Meanwhile, some music...
Since I started studying your theme, I have this song title in my head:
The unforgettable fire
https://youtu.be/_cSUz6n38B8
Title, music, voice and sounds of crowd fit perfect with how I feel about your theme
(the lyrics of the song are irrelevant to your theme)

Apr 23, 2022 - 23:18

Catch-22
»
anjalik
You got a yod. And the focal point is your north node, your life path, 5th house Gemini. This got to have to do something with self expression and self worth, growing as an individual by hard study and probably a shitload of self improvement workshops.
Only then can the two quincunxes be solved, Mercury in 10th house, your career, of course in the all-or-nothing sign Scorpio and Uranus in 12th house, your need to be free, well hidden, in Capricorn, the most productive sign.
Don´t get me wrong but you probably need a crash before you actually will do something with self improvement. Most of us do. Can happen with you Saturn Return...

Apr 23, 2022 - 17:03

Nos sonhadores
»
anjalik
stop having it own you .....
its not holy knowledge they teach in universitys ...
most of it is human conditioning into certain mindsets
brainwashing and no more (planed obsolesence for example)
don t make your self worth dependend on how well you can adapt to something that is not shaped to assist us best but to nail us down into a type of exploitation system that only focuses on maximum profit and not health (inner and outer health)
and also ... way to many people wanna study these days ... everbody wanna be "elite" and not make their hands dirty as if there was no fun in hard labour + how is this economicly gonna add up ?? since they ain t give us propper robots or a world where people don t need hard labor and have fair share on the economy through them... forget all that ... try to wipe all those phd´s and alike terms you wanna achive ... anything regarding what you learned from the system and then ask yourself what brings me fun .... what natural thing that did not have to be learned ... like idk ... that is similar to the astrological signs ... those vague notions inside of us and then go from there ... not from this artificial learned bullshit from school and higher schools

Apr 23, 2022 - 16:27

Al
»
anjalik
Sun conjunct Chiron is a lot more nuanced than "injustice plastered on the soul" might lead you to think.
For a deeper look into Chiron, I highly recommend Melanie Reinhart´s book "Chiron and the Healing Journey". In particular, Chapter 2 is about Chiron in Greek mythology. I´ve seen that the author has a youtube about Chiron as well.
Chiron was a centaur (part man and part horse - and horses have long been associated with the Sun) who was a highly respected teacher and a healer. He was wounded, and the wound would not heal. Ironically, his ability to help others was increased by his continual search for a cure of his own wound. Eventually Chiron is released from all his suffering in a curious destiny swap with Prometheus.
Prometheus is another complex and interesting mythological figure. He is said to have created the first mortals from clay and water, and later stole fire from the gods for them. The last part is what he is best known for, and he is thought of as the one who brought the fire of consciousness to the human race. Prometheus was rebellious, sometimes in a healthy questioning of authority, and sometimes disrepectfully.
Melanie Reinhart tells the stories well, and brings understanding to the seeking of the meaning of suffering in our lives, and how these archetypes can be seen to be key (the glyph for Chiron looks like a key!) to all genuine healing. :-)




Apr 20, 2022 - 16:12

Al
»
anjalik
Perhaps the world has not cursed you or made you feel unlucky. Perhaps you, your soul, are the author of your life. Perhaps you chose your birth moment. Perhaps you wrote the outline of your life to include the challenges that you face, knowing that you could totally handle them, knowing that you wanted to meet them, that you want to find and hold the wisdom and self-knowledge that they call upon from you.

Apr 20, 2022 - 13:45

Astrooo
»
anjalik
your astrological chart is "interesting".
it presents many aspects to comment on.
I will do it in a few days.
one important thing: you are not "cursed".
for your dreams, I will explain to you later (it has to do with your Uranus H12 + other elements)

Apr 20, 2022 - 09:22

Astrooo
»
anjalik
Hello,
do you often remember your dreams?



Moon calendar
Moon in

Gemini
Show calendar
»
Seek users born on
Seek users by nickname