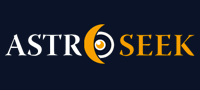 Astro-Seek.com Seek and meet people born on the same date as you ...
Astrology Forum, Astro Astrology Chart Discussions
---
Ana-Maria127
- Last answers to user's posts in the forum
Apr 23, 2022 - 17:50

RichardBarossi
»
Ana-Maria127
Not at all.

Apr 19, 2022 - 02:09

Rosincvist
»
Ana-Maria127


This chart is for the future when

is in

?




Feb 26, 2022 - 22:10

Dilanakia
»
Ana-Maria127
Hi Ana,
Ruler of your 7 th house is Venus and Venus is in 3 rd house in Capricorn. I would say yes there can be marriages , maybe more than one. Or at least long term partners. You ll get bored if they are not fast enough mentally. And it bores you quite fast so it has to be specific persons where he is funny relaxed but also family oriented .
And 3 kids - 1 ambiguous . Maybe you ll change your mind. I m not super sure about kids though. I don't always get 100 percent there.

Feb 26, 2022 - 21:00

Astro-Seek.com
»
Ana-Maria127
Check your inbox

Feb 26, 2022 - 20:44

Astro-Seek.com
»
Ana-Maria127
ok i will try to use secondary progression and see what I get here
is it 1st of October? or January 10th?

Feb 26, 2022 - 20:37

Astro-Seek.com
»
Ana-Maria127
well Vedic or Wester or Hellenistic (traditional) ... all require exact time of birth as much as possible.
D1 = the usual natal chart by the way.
I use Vedic techniques sometimes (but with tropical not sidereal)
Anyway, is there a specific major event in your life that might be used to rectify the time? Do you remember the date of that event?

Feb 26, 2022 - 20:05

Astro-Seek.com
»
Ana-Maria127
I see that Mars is in your 6th house in Libra
did you check the time of birth properly?
As I said, I´m a beginner really. I´m not good with timing events.
And after all, God wants, the stars are just marks and clues in the sky; They don´t decide anything really. However astrologers are good in timing events, if God decides to change the course of events, they will change. As simple as that.

Feb 26, 2022 - 19:20

Astro-Seek.com
»
Ana-Maria127
I´m a beginner and not so good with predictive and emotional issues in astrology, but to my knowledge, I don´t see anything that blocks the way to marriage, but it is probably just a matter of time.
Checking solar return chart for 2022 (happy belated birthday by the way), it seems that this year is dedicated to "you" - meaning, you will be working on yourself, your emotions, put things in control, re-evaluating things. Maybe, for example, you had an idea or an image about the man you wish to be with but this idea or image is not what you "need" or not what is suitable for you - this is just an example to get things clear. It can manifest in many ways of course.
Not sure about the other signs in the chart but maybe there will be an encounter with someone - but as I said, I´m a beginner and still learning such techniques.

Feb 26, 2022 - 16:09

amanda64
»
Ana-Maria127
you should read about it in Vedic astrology
I found this on internet: conditions that lead to denial in marriage are: Venus sitting with Rahu and Saturn in the same house, especially in the 7th, 8th or 12th house and Mars, Rahu and Venus sitting together in the 12th house of losses
In tropical astrology there aren´t aspects that indicates that precisely

Dec 17, 2021 - 01:18

OS*
»
Ana-Maria127
8th house SR would bring transformation to your life, not always a bad thing and sometimes a necessary process. . . everyone has at some point. Over the years, your SR will cycle though all your cardinal, mutable and fixed houses. no one is left out :)
There are astrologers who would suggest you change location during the period of your birthday, meaning taking a vacation. Let's say you're in NY and you fly to LA for your birthday this would change the houses in the SR chart.
Im not sure it really works, or not in my case anyways. It's within the same concept of relocation chart (vs the birth place having more importance.
On the bright side, you have plenty of time to look into this. and don´t be so scared about your transits.


Dec 15, 2021 - 22:43

OS*
»
Ana-Maria127
Im just curious why are you looking so far ahead ? are you planing on finishing school or getting married that year ? what is the important of 2028.
Astrology isn´t suppose to "scare" you. You´ll have tr. Saturn opp. natal Moon, then Saturn R. After that, you´ll be better equipped to deal with this 8th house SR.
You mentioned being new to astrology, in my opinion to truly break down the SR chart, you´d need to look at other charts as well. the SP, perfection chart, transits etc.
Living in present is probably much better than looking too far down the road. So many things could happen from now till then.
Best of luck!


Dec 14, 2021 - 23:18

OS*
»
Ana-Maria127
Are you talking about your solar return chart ?
-to be an "eclipse" moon needs to be either opposite or conjunct the sun. 2022 SR chart has moon conjunct Ketu. If natal 3rd is aqua, SR moon is in 12th.
It would be more helpful if you post the chart you´re asking about, or add the TOB in profile.



Moon calendar
Moon in

Aries
Show calendar
»
Seek users born on
Seek users by nickname