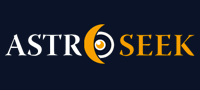 Astro-Seek.com Seek and meet people born on the same date as you ...
Astrology Forum, Astro Astrology Chart Discussions
---
AleRose
- Last answers to user's posts in the forum
Sep 22, 2021 - 13:56

Astro-Seek.com
»
AleRose
Personally I don´t like demonizing Lilith, because in my opinion it´s meaning can be very deep and carry some transforming lessons and on the other hand healing...
Lilith in the 4th house, can manifest in many ways. For example, a difficult childhood, being left unattended, by one of the parents, being somehow different (black sheep) in the family, someone that stands out in the family...or need privacy, intimacy. Sign and aspects with planets will be important in further interpretation about Lilith.

Sep 22, 2021 - 00:09

s81
»
AleRose
That´s only a possibility, it could also take other forms. You can combine the meanings of Lilith and Cancer/4th house in many ways, only a few will have correlations with life.

Sep 21, 2021 - 23:27

s81
»
AleRose
Lilith is the anti-mother archetype, the unfolded forces of nature, chaotic and irrational impulses, etc.
The 4th house is analog to Cancer, ruled by the Moon, all about motherhood, family, roots, origins, the birth place, etc.
A composite chart is the team-up of two charts into a new one, usually a couple relationship.
Having Lilith in 4th house might mean anything involving those meanings, for example: bad and/or scarce relationship with the family, hate against the birth country, etc.

Nov 20, 2020 - 11:24

JayJayAstrology
»
AleRose
Hello AleRose,
Reading aspects have no meaning without understanding the planets in their signs and houses, so I´m going to start there and focus on your main question - relationships.
Not dismissing your difficulty at all, but it´s true that relationships - especially love relationships - are challenging for everyone. They just are. But, let´s look at your challenges.
Your South Node of the Moon (past life symbol) is in Gemini, 11th house - and has to do with a specific wound to your perceptions, thought processes and how you communicate in the social world House of Friends/Community. You were a leader of some kind, and, leaders always make enemies. They have to make decisions that often benefit some but not others. Leaders can never ever please everyone, so they can come under fire from enemies and their reputations can even be destroyed by them - through disinformation, shaming, and even legal prosecution. In your case, your reputation was destroyed. The way people saw you changed - and you suffered an identity crisis of sorts. It´s this kind of feeling that you´ve come into this life to heal. You thought you were the role you played in that past life, and when that role was no longer available, you felt lost. You were isolated and possibly even in prison and didn´t have a chance to resolve this for yourself. So, here you are in this life, needing to resolve it. The thing is, NOW you feel a good deal of fear in your relationship, because down deep, you know how a good thing can turn sour. For you, it´s a reality as you lived it. So Trust is an issue.
The forward movement to heal the wound is to explore yourself - try on different roles - play with self-identity - and to have fun with people. Your North Node is in Sagittarius, 5th house. Sag is quite exuberant, gregarious, expansive - it loves to learn and grow. The 5th house is the house of love affairs - children, creative self-expression, fun, and role-playing - trying on different identities. Who you are is less written in blood here, so to speak. There´s more identification with identifying yourself as someone who can wear many hats and not be pinned down. No doubt, this helps to diminish fears that you will be seen in a negative light - as - you aren´t taking a leadership role this time.
Your all-important rising sign is in Leo, the natural sign of the 5th house. The rising sign is how other people see is and how we present ourselves to the world. The North Node theme is echoed. You like to entertain, or, in some way shine in a very pleasing way. You enjoy an audience, but Leo can be shy sometimes, so I´m not sure how you´re doing the Leo. With Venus there, you really want interactions to be pleasant and you make an effort. Mercury is stationary about to go retrograde when you were born - so your perceptions are super keen. Yoo are tuned in and ready for any hint of something going wrong.
With Aquarius on the 7th house cusp of relationships and Saturn there - you can come off as being aloof to others. But, really, Saturn in Aquarius will give you the ability to detach if you want to. Aquarius is super intuitive and intelligent - so here again, you will be able to perceive any hint of a problem. Saturn simply gives you the ability to focus well on relationships. It also insists that yoo have got to be yourself in relationships. You must be authentic and seen as yourself - opposed to a role. This is of course, the opposite of Leo energy, who is happy to play different roles. Your Moon in Pisces and Sun in the 12th house, also gives you the creativity and imagination to play different roles - so you have ample support to loosen up and overcome your fear. But the fear is great.
You really are hear to work with this opposition - the fear, and need, to protect yourself in relationship - while also loosening up and allowing yourself to play with your self-identity - identifying more with simply being very creative and imaginative in how you do relationships.
You really need to have a lot of compassion and understanding for yourself - and others. Knowing this difficult inner conflict is helpful. You will need to accept that you will have some fear and you will want to wall yourself off from feeling hurt, but, these are just feelings, and you don´t have to play the wounded leader. That is but one role. Being playful is how you will heal this. Also, when you do feel hurt or pain, it´s good to analyze why - and work through it mentally so you understand. Every time you do that, you heal a little more. Understanding helps us let go of the hurt.
Saturn in the 7th house can cause a person to have problems in relationships - but it can easily also promote the ability to commit to a love relationship. Saturn can be used to wall yourself off in protection - but it doesn´t have to. In Aquarius, you will want to have some room around you - to feel a sense of freedom to explore yourself and not get pinned down - so Aquarius can make it harder to compromise - something relationships demand. So you need the right person for a love relationship to work - someone who can give you space when you feel fearful or rejected - you´ll need space to work it out until the wound is healed.
This is not a full natal chart reading, but I´ve focused on the specific question at hand. I hope this is helpful.
_______________________________________________________________
My website:
http://thesoulmustsing.weebly.com
- I do astrology readings, dream interpretation, an mind-body healing by donation and workshops at reasonable rates.



Moon calendar
Moon in

Pisces
Show calendar
»
Seek users born on
Seek users by nickname