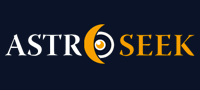 Astro-Seek.com Seek and meet people born on the same date as you ...
What type of career does my chart lean towards? - Discussions, questions
---
What type of career does my chart lean towards?
August 30, 2018 at 03:08 (UT/GMT)

DeamOrientem
What type of career does my chart lean towards?
I went to art school and studied animation for five years then dropped out a couple of months ago when I realized how much I grew to hate it. I was good at what I did, but I think doing what I loved everyday wasn't as cracked up as I thought it'd be and I just lost my motivation.

Now I'm going back to school next week for criminal justice and I'm wondering if this is truly a good fit for me? One thing I hated about animation was spending hours in front a screen doing a repetitive task, but with a job as a police officer I'd have a lot of physical engagement. Not only that but I've always been interested in criminology since I was a teenager... and if I get enough scholarships hopefully I can further my education to settle down as a criminologist.

Also I'm new here so... hi :)
Thanks to anyone who can answer this for me! I really appreciate it :)

Posts in topic


Astro-Seek.com
System message: Post has been written by user Armin45, who already deleted profile on this website:
=====

I think you should major in Public Policy/Administration. Leo Midheaven usually makes someone a good leader and a career in government could be a good choice. Public Policy/Administration is also an excellent choice if you want to go to law school eventually.
I think Criminal Justice is extremely overrated. You don't need any college education to be a police officer.


detectahead
Welcome to the forum!
To answer your question, yes criminology and or a career as a law enforcement officer. You might even look into forensics as an alternative. I find it interesting that your chart shows an inclination towards artistry and it can also be read as criminology. Venus rules over, as you know art and the criminal system.


DeamOrientem
»
Armin45
You do in the state of NY unfortunately, I think that's why they pay crazy good in the first place.


DeamOrientem
»
detectahead
Forensics sound really interesting too...
& artistry? .. meaning art and music?



Astro-Seek.com
System message: Post has been written by user arrowhorse, who already deleted profile on this website:
=====

I see you in the legal profession advocating for women´s rights and making certain that women get justice.


detectahead
»
DeamOrientem
I was referring to your natal chart, that as a whole it reflects the artistic abilities of the animation drawing.
I referred to the forensics because of your Virgo sun in the 11th. This comes out as "to express yourself by demonstrating unique ways in analyzing data" This area of criminology would be very interresting because of the analytical nature of the investigation.
Another point, there is an art to everything and there is a certain art in the procedures of investigating a crime.


ShriSaiganeshE-jyotish
hope helps pick-reflect-adapt; do share salient pointwise feedbacks
how true-false-insightful-helpful, traits-talents-health-remedies etc etc :
jup-moon-venus-rahu NNode scorpio first, magnetic dazzling personality,
moon debilated scorpio, secretive, suspicious, sentimental, sarcastic, passionate;
forensic research-advisory aptitudes; forensic chemistry, acting skills;occult interests;
rise-fall in life, toxic urological-liver-kidney health issues etc,
prayers for welfare of ancestors, fast NO-moon evenings taking milk-fruits;
observe death anniversaries in the family religiously;
moon lord 9th for luck debilated, wear pearl over silver pendant touching heart;
rahu too debilated dark pit scorpio, difficult to come out, wear brown hessonite over pendant;
not to overindulge into the dark occult;
first lord mars debilated cancer 9th for luck-edu-father-travels;
mars lord 6th for health-employment too; anemic health, suppressed anger;
tech aptitudes, chemical engg-water works etc;
spirituality through service of mankind;
aries 6th preference for action oriented work environments; mars debilated;
wear red coral over pendant touching heart;
mars elevated aspect cap 3rd, methodical-disciplined, good event management;
moon elevated aspect taurus 7th for hotel management, banking, dentistry etc;
venus too aspect own taurus 7th supportive and protective;
separative ketu SNode taurus 7th affecting relationships;
love of food-comforts, extra stubborn;
pain-injury-surgery abdominals-throat-teeth etc;
leo 10th inimical for libra asc, stress-delays in career-recognition;
Sun lord 10th over virgo 11th, gains from govt-corporates-social elite;
aptitude for health-medicine-audit-quality management roles and gains therefrom;
sat pisces 5th, aptitude for public admin;
sun-sat opp stress in health-romance-income-gains-position;
retro sat towards own acq 4th, tech-innovative-real estate-public admin aptitudes and
growth-riches through, delayed results though;
mer lord 11th over 12th libra, gains through foreign lands,
aptitude for communications-writings;
mer lord 8th over 12th, success amidst adversity;
jup lord 5th for luck-edu-romance-children-position over scorpio first,
trine own pisces 5th and trine cancer 9th protective of luck etc;
prayers to saint of faith, offer yellow flowers tues evenings;
wear yellow sapphire over jup finger;
jup scorpio first, research-advisory roles
forensic psychology-medicine-chemistry-audit-quality
-investigative journalism-forensic films-admin etc;
jup now transit scorpio;
sat coming 2 yrs transit own cap 3rd good for initiative and progress,
while under stress transit opp mars 9th for luck;
do promptly ack, and share salient feedbacks how true-insightful-helpful,
and the remedies;
wishing well, kshantaram

February 1, 2019 at 17:38

ShriSaiganeshE-jyotish
if could care to ack and discuss with your valued feedbacks promptly,
how true-insightful the traits-talents-health-trends-prospects etc etc.
wishing well.



Moon calendar
Moon in

Aquarius
Show calendar
»
Seek users born on
Seek users by nickname