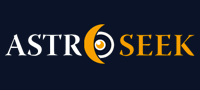 Astro-Seek.com Seek and meet people born on the same date as you ...
Effect of eclipses on Solar return? - Discussions, questions
---
Effect of eclipses on Solar return?

UgurCan
Effect of eclipses on Solar return?
I wonder what this year will be like for me. I´m so afraid of the Jupiter transit in Pisces. Should we consider Jupiter´s squares too negative? Eclipses are still taking place on the axis of Gemini-Sagittarius this was not reflected on my chart last year.
I´m not a commentator, but I can´t get rid of the pessimism that my mind creates. So, I needed your help. Maybe I relax for a little bit. My birthday is coming up and I´m going to have this effect, I hope it´s nice...


Picture attachments are visible to registered users only. (
Log in
)

Posts in topic

JayJayAstrology
Why are you afraid of Jupiter transits?
I know much is made of eclipses on the internet. Personally, I´ve been tracking them - both Sun and Moon eclipses - in my personal astro-diary for years - looking for and noting any effects. I honestly have not once noticed a noteworthy effect - either positive or negative. I went into tracking them without a bias - I was just wondering what effect they have on me. I still track them. I also think that some people may attribute an effect to them that is really due to some other astrological or non-astrological influence - as I see a lot of people do that in general. My mind is still open for something to happen on an eclipse, but so far, after several years, it´s a wash.
TR Nodes have not seemed to be a big player for me either. I watch everything - every day - and I try my best to have no bias, even with my long experience. I´m not saying they couldn´t play a part in a big event , but so far, they just don´t seem to be that big of a player. Pluto, Uranus and Saturn are the heavy-weights. You really notice them and their effects - generally speaking. When the TR Nodes conjunct or square natal nodes - also, don´t seem to be such a big deal.
Even if and when these things have an effect - you are not a victim to them. You can respond positively. Having a good appreciation for all the planetary influences - the lessons they bring - the challenges and gifts - really matters. Because when you have a hard time under an influence, they are there to help you make a change. Human beings have trouble changing. When we don´t heed the call of change when a planet asks for it, then there is a hard time - but then we make changes if we are open to learning and growing - and usually, they are for the better. Planetary influences are our friends.
A good question to ask is - what changes might I make under these influences - or just wait and see how you feel instead of anticipating something that might not even happen. Maybe Jupiter will bring you more confidence going into your 5th house. Anyway, having preconceived ideas about the future influences - can get in the way of exploring the influences as they are. Expectations can be powerful influencers - we tend to get what we expect. My advice to anyone, is to look for the positive message all astrological influences bring - because there always is one. Then you´ll be more likely to respond positively.
_______________________________________________________________
My website:
http://thesoulmustsing.weebly.com
- I do western astrology readings, dream interpretation, and mind-body healing by a donation of your choice - and classes at reasonable rates. Sign up for my newsletter!


UgurCan
»
JayJayAstrology
I don´t know. After I lost my grandfather in last year´s eclipses. It was affecting my eighth house. This year´s will also affect.I strive to overcome my fears, and I want to meet people who will help.
I´m afraid of Jupiter Pisces. Even if it´s a very good planet, it has a property like magnification. Based on my 2010 year, I don´t remember much, actually, it wasn´t bad. I´m afraid Jupiter will also magnify negative things. It might change me, but I don´t know.


JayJayAstrology
»
UgurCan
I understand. People die every day though - and not on eclipses. I don´t know that there is any real evidence that more people die on eclipses. I don´t think so.
The thing is, fearing doesn´t help anything. Worrying about what might happen is a terrible waste of time and energy because it just makes you miserable. Every planet can have a positive or negative effect, and mostly, it depends upon how we respond to the influence. It isn´t like we´re total victims to astrological influences. If you can´t have a positive attitude toward looking at the planets, it´d be better not to look! You´re just using astrology to justify your fears then. What´s the point of that?


UgurCan
»
JayJayAstrology
I wanted to explore my fears and myself, but I guess I slipped into the shadowy aspects of astrology. I´ve come a long way because of you. Now I can accept some things I can´t accept. There are times when I say this is who I am, but there are times when I´m afraid.
Eclipses are actually a criterion for determining the time of death. I recently looked at a chart of the death of Paul Walker. I´ve read about how death happens, the connection of eclipses to Mars, and the impact of Jupiter´s magnifier. That kind of scared me. I think I need to calm down. Looking at the relationship between death and astrology was a big mistake, because I´m not ready for it.
Thank you so much for your answers.



JayJayAstrology
»
UgurCan
Good! I´m aware of the supposed connection between eclipses and death. I question it though. It´s a very old superstition and I don´t think there are any studies that actually support this. If there is any correlation, I´m sure, maybe there is a slight increase of deaths on eclipses - just like more babies are born on Tuesdays. This seems to be a fact, but it does not mean that if you are expecting, that the baby will be born on Tuesday. It does not mean that an eclipse is responsible for the death and will mean we can expect it. Many people do not die in relation to them. We cannot expect it. We can only expect that we will die some day, some time.
Anyway, yeah, I´m glad to hear you can chill. 👍



Moon calendar
Moon in

Leo
Show calendar
»
Seek users born on
Seek users by nickname