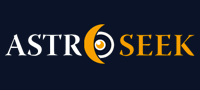 Astro-Seek.com Seek and meet people born on the same date as you ...
Planets in 3rd house scorpio - Discussions, questions
---
Planets in 3rd house scorpio
April 24, 2021 at 11:45 (UT/GMT)

Kima217
Planets in 3rd house scorpio
Hello everyone.
Can someone tell me please what it means when in the natal chart person has moon, mars, pluto, lilith and chiron in 3rd house of Scorpio?

Posts in topic

leorising
I have Pluto in scorpion in 3, I have chiron and lilith in gemini (but it is in the 11th house).
i don´t have good relations with sisters, in the past i could tell you, this is due to a sub relationship of my parents. I thought that my father invalidated my family of origin, and so he put one son against another.
but today I've seen similar behavior in families that started out rightfully .
so I have an obscure relationship with sisters (Pluto 3) they hurt me in relation to social value (chiron and lilith in gemini 3)


LotusStar
Wow, they would have a very penetrating deep mind. Sharp speech, their words have a lot of power to hurt or heal. Their thoughts could be on the dark/morbid side. Dark sense of humor. A good investigator and researcher, especially of anything mysterious or occult. An intense and possibly quarrelsome relationship with siblings, perhaps a bit antisocial. Could make a good hacker lol :/ hopefully not the case.


Kima217
»
leorising
Hey sorry to hear that but thank you very much for sharing your experience, I appreciate it.


Kima217
»
LotusStar
Thank you, i guess you described me. I am trying to be better at speech to not be so sharp but in most cases it's only sharp to my brother, sometimes it is quarrelsome relationship. I would like to have words to heal and i am slowly learning. I am a good hacker lol jk


Coole
I can not speek for all the planets mentioned but I do have Jupiter and Pluto here... both planets retrograde

I would say that my sister is my blessing because we share a strong beautiful bond and I´m more of a mother to her (3rd house of siblings)
However with the pluto there I do have really bad,bad,BAD relationships with my neighbours... I´ve been bulied by my scorpio neighbor for all the 9 years visiting elementary school and the bullying had very scorpionic/plutonic way to it..
she was once my friend for a while then took all my secrets and told everyone... stabbed me to my back often for NO REASON... also commented on my looks a lot because she could have read me through my deepest secrets then turn them gainst me... ( and obviously I was back then very insecure person with Chiron in 1st

) and she never fought alone...always with someone ...so yeah

So from my perspective....speaking of the pluto...it can also means bad relationships with siblings or neighbours... but can also mean that you enjoy deep conversation and that you have really analyzing mind... you want to know the deepest things about people also notices them really easily...
Surface level conversations are not appreciated with this placement... shallow people as well not appreciated...with this placement a person could want to dig deep into minds of others to really know them and interest is in deep, serious topics that others don´t talk about that often...
Mars? Could be really passionate speaker

..next to those planets I assume that a person with such a placement and planet can be often described by others as really intimidating at least? Like powerfull and deep....the voice and the way a person speak is powerfull... like a weapon and can really easily pull others in or on their side.
With Lilith there you can say something that sounds certain way without even meaning it... like a sexual thing for example and others took you by your words....person could also be saying things on purpose to see the triggers of others which helps you see them for what they trully might be, another option could be that you already sense those things from far of people and you just simply can "push their buttons if needed,,




Kima217
»
Coole
Hey, thanks for getting involved in the topic.
I had bad experience with one neighbor too when i was little, let's just say trauma that was affecting my further life. And yes to all that you said it's true. Thank you




Astro-Seek.com
»
LotusStar
System message: Post has been written by user LunaDeniz, who already deleted profile on this website:
=====

Bunlara ek olarak; kendini ifade etmekte zorlanıyor olabilirsin. Özellikle çocukluk döneminde iletişim problemleri yaşama ihtimalin yüksektir. Kimsenin seni anlamadığını düşünürsün veya seni yanlış anlarlar. Bu nedenle düşüncelerini açıklamaktan çekinebilirsin.


JayJayAstrology
Hi Kima!
The way I read your Scorpio Moon, 3rd - taking your chart as a whole - is that you are very attached (Scorpio) to certain ways of thinking (3rd) that could be problematic (Chiron) for you.
Your South Node Aquarius says to me that you have a rebellious streak - that in your past life, you were some kind of rebel - someone who didn´t fit in with the mainstream - someone with great ideas for the betterment of humankind perhaps - but who didn´t get their ideas known because they were considered odd or too far out there.
Often with this scenario, the person is judged harshly - condemned - shunned - disgraced perhaps. In this life time, expressing oneself can have an element of fear in it because it caused you much pain before.
The healing of this wound is expressed by Pluto in Sag on the IC - you must acknowledge and understand that you were judged - and this is where the fear comes from. It will take some courage to release the fear and judgements.
I would interpret Pluto as being in the 4th house - and Mars to be conjunct Moon in the 3rd. Mars there gives you the feel of a fighter - someone who wants to stand up for himself and maybe for others too.
The thing is - you probably have a good heart and great ideas - but - in order to be heard you have to be able to present your ideas in a way that others will hear them. Your Cancer Sun is sensitive to others, so it will help you do that.
My guess is that you are a highly intelligent person and your "fight" might be a kind of academic one - I mean - about topics that concern academics. You might have a competitive streak too - these are Sagittarius, 9th house themes - and - I think your chart is asking you to consider or reconsider some conclusions you may have come to - about yourself, others or the world. Aquarius is so often brilliant, but it also sometimes forgets that it is human and can error. It thinks it knows better than everyone else - and is enthralled with its own brilliance. It´s brilliance is its gift and its thorn, because it can be blinded with its own bright light.
3rd house is Gemini´s house - Mercury´s house - the house where we don´t conclude but search tireless for the details leading to truth. Sagittarius´s blind spot is that it has broad vision and expansive goals and ideals. But it lacks the details on how to bring about that vision. So, the balance to Sagittarius-9th house, is Gemini-3rd house. Details.
You have Virgo rising, also interested in details - to help with this. And Mercury is with your Sun in Leo - in the 11th - where you can engage a large audience and successfully bring your great vision and ideas into the public consciousness. Your success depends upon seeing the details as well as the big picture.
This chart is about your deep personal growth that you will no doubt accomplish, so that you will be heard this time around.
_______________________________________________________________
My website:
http://thesoulmustsing.weebly.com
- I do western astrology readings, dream interpretation, and mind-body healing by a donation of your choice - and classes at reasonable rates. Sign up for my newsletter!


Kima217
»
JayJayAstrology
Thank you Jay Jay for always answering my questions. Wish you all the best. ✨ 😊



Moon calendar
Moon in

Libra
Show calendar
»
Seek users born on
Seek users by nickname