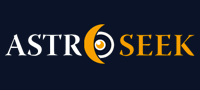 Astro-Seek.com Seek and meet people born on the same date as you ...
Son's natal chart - How bad is Sun square Saturn and Pluto in 4th house? - Discussions, questions
---
Son's natal chart - How bad is Sun square Saturn and Pluto in 4th house?
January 6, 2021 at 08:27 (UT/GMT)

Stacy87
Son's natal chart - How bad is Sun square Saturn and Pluto in 4th house?
I've recently given birth and looked at my son's natal chart. Now i'm very worried because his sun (libra) in 4th house square saturn (capricorn,6th) and pluto (6th house). I read that means that he will have issues with his father, or even worse that he will lost early father. My husband is lovely man and we have wonderful marriage. I can't believe that he could be a bad father, maybe strict, but not bad. Is these aspects really so bad and is there anything that I can do to decrease them?

Posts in topic

rohini moon
»
divinesmack
"Remember that astrology is all perspective - while you may think your husband is great, your child´s experience of your husband is VERY different"
Agreed. This reasoning is also how you understand how siblings, all born unto the same two people will have different moon and sun placements. Each child´s experience will be vastly different than the next in how they view and/or are treated by their parents.


ZynCitrus
»
Stacy87
4th house can´t square 6th...it can only be sextile but libra squares cap that´s true... so I have no idea what you mean with houses...


Mercurykei
I have my sun in virgo in 6th house square pluto in 9th house in sagittarius. When I was 5 my father had a terrible accident and lost his sight in ons eye , one arm, and all fingers to the other hand. Due to this he was emotionally absent in my childhood because it took soo long to recover, but I know he is a really good person but we dont have a close relationship. I also have my moon in 10th house in cap which indicates daddy issues.


Stacy87
hey, thanks everyone, you are wonderful and now it´s a little easier for me :). I just didn´t seem to explain it well. My son has Sun and Mercury in 4th house, but sun square saturn (6th) and Pluto (6th). Sorry for mistake :/


nutelina
My brother and I both have Pluto in the 4th house and our father has not really been available to us. But I guess he has a bad chart too so it is hard to tell. You´d want to do a synastry with dad-son.
My parents have a good synastry together even though they both have (very) bad charts. It´s weird. Their relationship isn´t all that good but superficially looking at their synastry you wouldn´t tell.


divinesmack
Remember that astrology is all perspective - while you may think your husband is great, your child´s experience of your husband is VERY different. Children do not have the understanding of adults and don´t see situations from the angles we do.
It is likely that he will have power struggles with his father. Sun square saturn shows that the father or some authority figure is likely to be the wettest blanket as he tries to explore himself. Pluto shows that their will be manipulation or power struggles in the early home.
Your husband may be too overbearing in giving directions or setting rules, and your son can feel he cannot make decisions of his own, especially since he is a Libra. This can lead to codependency and lack of self awareness.
Pluto in the fourth house can be a literal loss of the father, but it can also be figurative like unsettled differences that lead to no-contact. (Speaking as someone who has Pluto conjunct the Nadir. My father and I are on very strict speaking terms, that I set.)
If he has Saturn AND Pluto in the fourth, he is likely to be very cautious of who he allows into his inner world, and may prefer to stay at home more often than go out. He will have a problem of feeling that everyone wants to control him, and that he has to safeguard himself from such people. With Saturn in Capricorn, he could possibly hide these feelings behind his accomplishments or by burying his head in his work.
It also doesn´t help that Chiron is in Aries right now, so many children born today have to go through a self-identity crisis. If he is facing manipulation from the home, that can cause long-term (Saturn) psychological damage (Pluto). High chance of becoming codependent or seeking approval from the father. He needs to be able to explore his own likes/dislikes.
It would help a lot to show him practical ways to express his emotions, to express his creativity. Also give him space while showing that you care and are there for him. His emotional nature is very powerful with Pluto there, and he might constantly be seeking to transform and perfect himself.
All you really can do is support him emotionally as the mother, but the father needs to teach him how to live practically. He cannot control his son as if the father was born again.
Hope that helps a little.


leorising
I, in your place, would try to live this family happiness to the fullest, and then if anything happens I would try to deal with the situation. anticipating a bad thing is not good, it hinders the present.

edited: when you married your husband, did you observe the social rules of marriage? (saturn) I believe this is the situation if saturn squares your son´s sun.

but my advice remains, live the good side of your life ... you had a son, he will know how to fix it



MagentaP
Congratulations on your son´s entry into the world!
I would like to follow answers to this question, as I have sun square saturn and pluto and well (not that it is an omen for your son) and my father was not a father at all and indeed when my parents divorced at about the age of 12 or 13 I never had contact with him again. He did not pay child support and never had a care in the world about his children. However, I can´t imagine my siblings have those exact aspects, so......
I am sure that won´t ring true in your case. Just reporting my experience with similar aspects...
Enjoy your new baby!



Moon calendar
Moon in

Libra
Show calendar
»
Seek users born on
Seek users by nickname