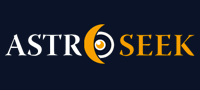 Astro-Seek.com Seek and meet people born on the same date as you ...
Lost life path 8: - Discussions, questions
---
Lost life path 8:
December 14, 2020 at 18:43 (UT/GMT)

TwinkleStar55
Lost life path 8:
Birthday: 4/20/1991

It's scary reading and listening to Life Path 8 content bc it is scary accurate. However, it does provide solace as it provides clarity to my ENTIRE life.

I'm a quintessential 8. Scarcity is a recurring theme in my life. I experienced extreme financial and emotional poverty as a child. Income is EXTREMELY inconsistent. Although, I'm well mannered, respectful and the hardest worker I know, I have often been fired without prior reprimands or warnings.

It's always for something stupid. I've had many coworkers of mine do some of the most outrageous things ever (some illegal and mgmt was well aware of) but were not fired. They were ALWAYS getting in trouble and yelled at. Yet I had never been in trouble or yelled at and I was fired without warning 🙄

People being threatened/ intimidated by me seems to be a recurring theme as well. I learned pretty recently I'm much better suited for mgmt or starting my own company. Anything that allows autonomy. I often find myself (esp at work) not fitting in and having people turn on me. This even happens in my family.

It's also really hard for me to find a job even when I'm applying for jobs indiscriminately and jobs I'm over-qualified for. Whereas, everyone I know, finds jobs (even during the pandemic) seamlessly. Even when they don't have ANY prior experience or don't meet the qualifications.

I'm always wondering when I'm going to catch a FUCKING break. I'm currently unemployed and I have nothing lined up for when unemployment runs out, despite applying to several 100 jobs. Even "cash" jobs.

I know what I want to do. I've had many incredible successes followed by many monumental "failures". Many "Tower Moments" in my life.

Things are more stable and I have promising prospects. I always thought I was destined for something great (creatively), but I'm super disappointed bc it feels like a failure.

Is there a way to better navigate my life so I'm the wealthy and successful 8 and not the lost and destitute one?

It feels like no matter what I do or how hard I work, nothing works. 😢

Posts in topic

beep
haha..i am also a life path 8 and 100% AGREE w everything you wrote. i returned to school so my only option is to get out of this w a real career :)) im now more dedicated than ever to actually go into med school(literally my only choice to get out my situation, im not hot or smart but its not that hard i dont think)
you should also try new things loll i know people told me this all the time but now i acually found i enjoy painting LMAOO


Jay Jay
You say you know what you want to do. What is it? If you know what you want to do, then it´s just a matter of figuring out how to do successfully.
Your chart shows that you are VERY focused on and super sensitive in regard to how others respond to you or impact you. You aren´t really focused on how you impact them. You aren´t tuned in. With an Aquarius rising, you come off as "different" - not belonging, not fitting in, not resonating with others. So, my best guess is that you get fired because people don´t feel any resonating energy from you.
You are an Aries Sun - and there´s natural independence there - an attunement with yourself. I´m an Aries Sun too - and - the focus is following our own impulses. There´s nothing wrong with that. There´s a lot of really wonderful things about Aries. But with Aries Sun and Aquarius rising - you do need to have a good measure of independence and freedom - so having your own business is probably the best idea ever.
Your South Node in Cancer says you were greatly defined by your family - and you really need to reflect upon what´s your true nature - which is what I think your North Node in Capricorn is saying. The issue is WHO ARE YOU really?
I think if you have a business that provides a needed service that people need, that this will give you independence and also a way for you to have a positive relationship with others. (Jupiter ruler of 10th in 6th house, Leo).
I think you are thoughtful and loving down deep - and you need to focus on this part of you. You need to focus on your own self-identity - how you define yourself rather than focusing on what other people might think. Separate yourself out from other people´s ideas of who you are and know yourself to be who you are from the inside out. It´s a boundary issue.
I really see you doing very well with a business providing a service of some kind - something that interests you and feels fulfilling to you. I´m curious what it is you know you want to do!
_______________________________________________________________
My website:
http://thesoulmustsing.weebly.com
- I do western astrology readings, dream interpretation, and mind-body healing by a donation of your choice - and classes at reasonable rates. Sign up for my newsletter!


viv
»
fishscales
hi twinkle twinkle
I´m an 8 as well. I think the "you like to manage"is true of me certainly and looking at your chart probably you as well.
I have never found being an 8 brought wealth as in lots of money but it has brought me a wealth of experiences and actually I have always had enough money for my needs and not been afraid to spend it or give it away either. That´s wealth to me.
So I think it may be about finding the right work path and structure for your life. You have a fixed sign Aquarius on the Asc .Aquarius is much more Saturnine and structure based than people think! And as others have said that hidden NN is in Cap in the 12th.To me that may be more about being a reformist or secret innovator or even working in an unusual institution than being a guru.
I´m still learning about that Uranus Neptune conjunction of your age group but I know it should bring a lot of power to be an innovator once you handle the ups and downs of Moon Mars in Cancer which incidentally may be why you get laid off.It´s not you did something wrong necessarily but could it be bosses sense your underlying ambition and don´t always like it?
Probably you just have to serve your apprenticeship for a few years,in what ever field you chose, so rather than worry about "employment" maybe you should find a mentor you could apprentice with and build a career for the long term? Of course you may have to wash dishes along the way but that will not seem so bad if you have a goal to reach for. I wonder with Jupiter in Leo sixth trine a Sag MC maybe something travel or sports related would suit you???
Its a wild stab in the dark but maybe something like Pirelli gentle horse breaking might suit? The Chiron in Cancer with SN speaks of you dealing with personal pain from your past or maybe even inherited illness? and learning to be some kind of reformer or healer out of that experience, but it doesn´t necessarily feel like conventional medicine..
Let me know if I´m on track!best VIV


TwinkleStar55
»
OctoberScorpio
just messaged you!


OctoberScorpio
Sorry if Im late to reply, I just noticed your post.
Depending on how you calculate you might get 8. The way I do, you have master number 44/8 as life lesson. All master numbers reach success much later than others. I understand it probably sucks to hear, I get it Im a master number too. . .
If you see this, message me if you want more information.

December 16, 2020 at 15:15

fishscales
»
fishscales
Pretty good interpretation of NN in the 12th...
Except for the "destined for spiritual greatness" line...
No one is "destined" for such things... They must be worked for...
As for the rest of it... I think it captures the general gist of the placement.
https://www.google.com/amp/s/…

December 16, 2020 at 13:27

fishscales
»
fishscales
Just had this thought too...
NN in Cap in the 12th could be challenging you to take up a selfless path...
Many problems are mitigated in this way...
We must pursue our calling, but first, we have to learn how to hear it...
Public perceptions, conditioning, and our own ego and desires can definitely interfere with this...
The 12th house is beyond all those things...
And you can have a career that is selfless...
It does not automatically mean you have to go off in the mountains and meditate by yourself...

December 16, 2020 at 13:05

fishscales
You have north node in Capricorn in the 12th...kind of a contradictory placement...
Starting your own business may be the right move for you with NN in Cap...
However, you may have to seek a structured,responsible path (NN in Cap) in a way that is very tied in with faith and letting go (12th house), and not in a way that is tied in with details and perfectionism (SN in 6th house)
You may also have to find your path "behind the scenes" in a very quiet, introspective way (12th house) ...not amidst alot of fanfare and recognition...
Your day to day job struggles could be indicated by SN and Chiron in the 6th...
NN in Cap is challenging you to go bigger than those 6th house affairs though...and so is its placement in the 12th...in that way, your NN placement is unified in itself...



Moon calendar
Moon in

Leo
Show calendar
»
Seek users born on
Seek users by nickname