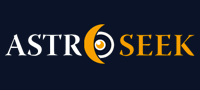 Astro-Seek.com Seek and meet people born on the same date as you ...
Accurate informations about life path 33? - Discussions, questions
---
Accurate informations about life path 33?
December 8, 2020 at 21:51 (UT/GMT)

AdlinMirte
Accurate informations about life path 33?
Hello everyone!

I already saw an old post about this topic, but with not many answers.
I´m a life path 33/6, and i find it really difficult to find some real infos about it, or maybe some books? I´m in my 33´s, in a pandemic year + death of my father + the feeling that everything i knew about life and myself is falling apart. So, some views from other 33 or any tips would be greatly enjoyed.

Thank very much in advance!!

Posts in topic
January 26, 2021 at 18:11

AdlinMirte
»
OctoberScorpio
Hello OctoberScorpio!
Thank you so much for your recommendations! I was a bit familiar with the work of Hans Decoz, but not the other authors that you´ve mentioned, so i´m gonna look into it!
I have to admit that i´m a baby in numerology, but really interested in, so all informations are really welcomed! So, if I understand correctly, you´re saying that for a 33 the bridge number should be 3? Am I understanding this right? I´m searching simultaneously on the web.
And the one last book you´ve mentioned looks REALLY DOPE, thank you again, you´re a gem


January 26, 2021 at 17:37

OctoberScorpio
Allo AdlinMirte,
Im so sorry to hear about your father, all my condolences to you and your family

Kevin Quinn Avery is an excellent author (mentioned up here) Hans Decoz as well! Their books are easy to find online.
Some numerologist (rarely though) dont consider the master numbers, but whatever way its being calculated the bridge number is very important.
In my opinion, to consider as a master number it must have the same bridge numbers to the digital root regardless of the way it´s being reduce. I would never deny you being a 33 life path.
not really about master numbers but I recommend the work of Michael S. Schneider, about the mathematical archetypes of nature art and science. This book is a must for anyone interested in numerology.

January 24, 2021 at 18:15

AdlinMirte
»
dreamtripp
YOU (maybe, because you didn´t really develop YOUR personal opinion) have an oppositional opinion.
The user "Inspire" is just a bully with no life hiding behind his screen. And i´m here to have discussions with people, not to be a joke.
He took this whole conversation and put it in another topic of his own, just to made a point that we are dumb to believe in the things we´re believing in. I am not here to shame anyone, i respect people, and their POV even if i´m not sharing them. After all, it´s their experience of life, not mine. And that´s how we learn. No ego in this, it´s not like it was personal. All am asking is respect in return, and that is not the case. And i care about respect A LOT.
Sorry if your understanding is so fragile that you´re not able to see the 101 of disrespect, and misunderstood disagreeing with being a jerk.
So don´t be like this person, speak your mind and I´ll listen carefully.
But his whole act, i´m not buying it. Everything in his profile is screaming "troll", and i don´t feed that shit.

January 24, 2021 at 17:57

dreamtripp
»
AdlinMirte
LOL. Why post in a public forum if you don´t want oppositional opinions. I haven´t put words in anyone´s mouth - I just agreed with someone else who had a similar opinion.
Sorry if your opinions are so fragile that they can´t handle an opposing viewpoint. I´m fine with people disagreeing with me, perhaps their position is valuable enough to for me to actually change my mind. I dont place ego on any of it.
Good luck to you.

January 24, 2021 at 17:51

AdlinMirte
»
dreamtripp
And I agree to disagree with you two.
We are talking from our places of experiences. You got yours, I got mine.
So if you have nothing more relevant to bring to this particular conversation except the fact that you think it´s bullshit and putting words in the mouths of people, then bye and have a great life.

January 20, 2021 at 23:55

AdlinMirte
»
Hollyjj
Your reply is really interesting because I´ve always thought that my empath side was more about my Pisces Sun than anything else. But told by someone with the Big Three that you have, it makes me think twice about it

January 20, 2021 at 23:49

AdlinMirte
»
Fool
Maybe it´ll even take several lifetimes

And i take all the help I can so thank you so much!!

January 20, 2021 at 05:03

NeptuneSpaceCow
»
Sae
glad i could help xD

January 19, 2021 at 22:42

Sae
»
NeptuneSpaceCow
Hehe xD Thanks for these videos xD that was so hecking nice xD hehe xD I can´t stop laughing xD but all of this is true.


NeptuneSpaceCow
1st Video go to timestamp "29:05"
https://youtu.be/my42qba-qe0
2nd Video go to timestamp "29:14"
https://youtu.be/-GzAqPmtjQI
hope these help, its different from the basic average trendy numerology posts.


Hollyjj
I am also a life path 33. I have not studied numerology to any extent. With that being said, from what I have read and experienced we are born to be caregivers, healers, and compassionate without expecting (or receiving) the same amount of love and care in return. These are tough and it is not easy. You are probably an empath or at times feel compelled to reach out to certain people not knowing why.. Be careful of addictive behaviors as it is very tempting to numb yourself. I´m not an overly emotional type. I am extroverted my sun in Sagittarius, moon in Gemini, Ascendant Sagittarius; nevertheless the emotions of people I come in contact with can be absolutely overwhelming. As I get older I become more aware that although sometimes painful, it is healing to my soul when I show compassion without judgement to someone who needs it. They will be drawn to you. Hope that helps some.

December 10, 2020 at 01:09

Fool
»
AdlinMirte
Pretty much my problem with it; no one else seems to calculate the charts in the same way (Kevin Quinn Avery The Numbers of Life, wish I still had a copy). In other systems my 22/4 life path is broken down to a four. It does take one´s whole life - you´ll look back and say ´ah, so that´s a 33 life path´. Check your inbox, sorry I couldn´t be more help.


December 10, 2020 at 00:39

AdlinMirte
»
Fool
Thank you so much for the link!
I am confused, though, because there seems to be different procedures of calculation for the Life Path number. On one hand, I have 15/6 and on the other, 33/6. Which is not really the same thing, but no one seems to agree on the fact that one way prevails on the other. I think the search is gonna be as long as life itself...

December 9, 2020 at 20:53

Fool
Try this link, might help
https://www.worldnumerology.com/Num…



Moon calendar
Moon in

Gemini
Show calendar
»
Seek users born on
Seek users by nickname