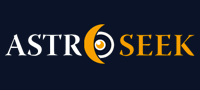 Astro-Seek.com Seek and meet people born on the same date as you ...
Becoming a writer - Discussions, questions
---
Becoming a writer
November 24, 2020 at 09:30 (UT/GMT)

UgurCan
Becoming a writer
I´m studying psychology, but I always think about being a writer. I´ve always excelled and loved language classes.I´ve been obsessed with fantasy literature lately.I´ve always wanted to improve myself and be a good writer. But how much can I handle it, am i talented? I don´t know.

Maybe I should have started when I was young, but I´m 19.

Can you comment on my chart on this?



Picture attachments are visible to registered users only. (
Log in
)

Posts in topic
December 1, 2020 at 23:24

Aunt Clara
»
UgurCan
there is an online group known as Scribophile that is especially aimed at developing writing skills. Members post their work there and critique each other´s work. There are groups for every interest and type of writing The system is sort of complicated and you need to have thick skin. If you want honest critiques and to develop relationships with other writers this might be helpful to you.
https://www.scribophile.com/


December 1, 2020 at 21:09

Astro-Seek.com
»
UgurCan
System message: Post has been written by user Fool, who already deleted profile on this website:
=====

"Maybe I should have started when I was young, but I´m 19."

s´funny
you may find some of these books useful
https://b-ok.cc/s/writing

December 1, 2020 at 14:13

UgurCan
»
ZynCitrus
Ahaha thanks u for your support

November 30, 2020 at 21:42

ZynCitrus
"Maybe I should have started when I was young, but I´m 19."
ufff...shame on you...
coming from a Gemini - shame on you two times!


mercury gemini 9th house of publishing... uffff shame on you three times.... stupid stupid child


November 30, 2020 at 21:15

josep
»
UgurCan
I recommend that you sit in a chair with a back, in front of a mirror.
Raise your head
- Fix your gaze on a part of your face. stay 1 minute
- Now look carefully at everything that is not you, reflected in the mirror, the room, the furniture, appliances.
-Breathe through your nose deeply, hold the air for 2 seconds, exhale the air very slowly. Repeat two more times
- Finally, tell the mirror image what you want, what you love with all your soul. see how he listens to you, notice his tenderness towards you
Get up from the chair and go to a desk. Take a sheet of paper and write 10 lines as the "me of the future."
Let it flow and don´t judge yourself. Fly with it and learn from a time that is already achievable for you. Learn from your future
I hope you follow my advice and put this exercise into practice

November 30, 2020 at 18:45

UgurCan
»
josep
As if I saw myself reading, I look in the mirror, and the mirror defines me.Most of what you write is so true.
I´m so complicated and I don´t know where to start. I don´t want it to be like my previous whims. (This boy was also interested in music in his time and left...)
Thank you for your support.
Lots of love.

November 28, 2020 at 17:48

josep
Hello usacan
I dare say that, as I read in your letter, you are a language athlete.
You define yourself in the world as a fast builder of ideas and reflections, but your soul projects you towards much more harmonious worlds. The path you unconsciously pursue is going to turn you into a wizard of words
In any conversation, you meticulously choose the verb and the landscape that surrounds it, making the expression on the listener´s face soak in beauty and amazement.
Your parents already know all this, your abilities and dreams have been the cause of conversation between them since you were little.
On the other hand, your academic cycle is being unorthodox and shows you undisciplined and little persevering, and it is reflected in the attitude of your teachers. You think you are less intelligent than your brothers, since one of them is more scientific and seems to shine academically for your social environment. don´t compare yourself to him.
What makes you grow is contemplation and synergies with nature. Take walks up the mountain and climb to the top. This will help you stimulate your mood and absorb the beauty of the forms in nature, for your later creates ions.
Psychology is a branch that qualifies the certainties that you already found as a child. You like to draw, and while you do you reflect on your world and your relationships. This has helped you in times where you needed peace in the face of family disputes and fights.
I encourage you to continue studying drawing and writing stories. Don´t forget to learn poetry
I am here to help you if you wish
A hug.

November 25, 2020 at 13:54

UgurCan
»
kausch
I never thought there´d be so much support. I can´t believe my eyes!
Yeah, I don´t know if it´s because of MC Cancer, but I can´t trust myself.
But I want to write because of the Mercury effect, and the more I write, the more I realize I´m happy.
I´ve never looked at the "Magic Realism" before, but it sounds interesting.I first thought of Harry Potter, but it didn´t even have anything to do with it, it´s different.
Your writing motivates me, and I think I need it, too.
Thank you very much.

November 25, 2020 at 02:55

kausch
I am a writer: 19 is young enough. There are two things you need to do: read, and write. The first thing you should do is read all the fantasy literature that interests you. Then read things you would not normally read and develop your tastes. Take a class in creative writing in your school. Find a teacher who can introduce you to some things you would never have read before. (You like fantasy literature. But have you ever heard of Magical Realism?
https://en.wikipedia.org/wiki/…
)
But better than that, the best way to grow is to get the feedback of other young writers. So find a creative writing club near you and read your new friends´ stories. Get them to read what you write too.
No one is talented. Of course you have the capacity and you can read your chart until judgement day. But no one succeeds in this without steady hard work. No one is a natural, and everyone is bad at first. The way you grow is by being able to take feedback. Once you have done all these things I am talking about, the next thing to do is write every day. If you cannot find the motivation for that (an endurance challenge at first), then motivate yourself by writing for your writing circle, to show them the new work that you have. Friends are a great step.
Even if your source of income happens to be a psychology practice (which I highly recommend to you because in the new economy very few people make money writing as their sole income!) (Also your MC is in Cancer it would be a good fit) -- even if that is the case, I highly encourage you to just go for it and start writing. Write the story you want to read, and post it up online if you cannot find a writers workshop group near you. There´s nothing stopping you.

November 25, 2020 at 02:36

IIyyaarr13
Painting and a secret interest in Astrology uncorrupted by outer words, also a little faith building is in order!

November 25, 2020 at 00:15

astrobaby
Your MC is in cancer. Mine is too. It makes us very nurturing to society as long as we can find the confidence in ourselves to believe we can be successful at something. You also have mercury in gemini and mercury loves being in one of its home signs, so I bet your communication skills are sharp and on point. Also chiron looks like its conjoining Mars in your third house so I´d say helping others with your writing will be a great place to start. You are a great writer but believing in yourself is important. Hope this was helpful


November 24, 2020 at 20:32

Astro-Seek.com
System message: Post has been written by user sleepysirren, who already deleted profile on this website:
=====

Yup! You have Mars, your driving energy and force in the third house of communication! Checks out!



Moon calendar
Moon in

Gemini
Show calendar
»
Seek users born on
Seek users by nickname