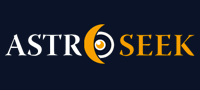 Astro-Seek.com Seek and meet people born on the same date as you ...
Lack of self esteem? - Discussions, questions
---
Lack of self esteem?
November 19, 2020 at 06:35 (UT/GMT)

Ennita
Lack of self esteem?
Hi! I´d like to ask if you think that my chart influence my lack of self esteem and how knowing my "personality" I can improve that. Thank you and sorry for my english :)

Picture attachments are visible to registered users only. (
Log in
)

Posts in topic
November 27, 2020 at 15:21

josep
Un saludo Ennita.
Soy Jose, de Zaragoza.
Tu carta natal me resulta llamativa por la oposición; entre lo que dispones para los demas y lo que te reservas para ti. Continuamente crees ser egoísta y estas programada por creencias limitantes en cuanto a la familia y su proyeccion a la comunidad. Creo que tu padre a tenido representatividad politica o empresarial y eso te condiciona aun.
Crees necesitar la aprobacion de los demas por encima del respeto hacia tus intereses. Por ello, la inercia del devenir de los sucesos en tu vida, te lleva a hacer emprender a otros proyectos y aventuras que a ti te gustaria realizar para ti, pero que te impides por que nunca los recursos y la formacion con la que cuentas te parecen suficientes.
Sabes donde hay dinero, negocios, movimiento y aspectos evolutivos en la generación de recursos.
La intuicion y el analisis investigativo con el que cuentas choca con la educación y los limites que te han impuesto desde niña. Olvídate de los pensamientos, hechos, y decepciones que te han traído hasta el 2020, y ten fe en tu locura. Desarrola tu intuición y libertad.
También parece ser que trabajas para una asesoria de prestigio y ves pasar oportunidades que parecen estar hechas para ti
Tienes un gran obstaculo en tu imaginacion. Le das vueltas a formar una familia y conocer a una persona especial, pero en el fondo es lo menos atractivo y adecuado para ti. Inconscientemente lo rechazas pero te obligas a ser lo que esperan que seas.
Ademas, quieres estar sola, sin pareja, pero pocas veces has estado asi en todos estos años.
Generas en ti ideas brillantes, que florecerán y cristalizaran si observas tu miedo con cariño. Transiciende tu pánico a estar sola y conseguirás ser la mejor version de Ennita.
He mirado tu retorno solar, y tienes una año reactivo, apasionante.
Si juegas al golf, cuídate el hombro de golpeo.
Para lo que dispongas, quedo a tu disposicion.
Jose

November 20, 2020 at 08:16

tomdos
Your Male/Animus energies (Sun, Mars) are sitting in your Moons (female) home (4th house + Cancer), while also being in opposition. That signals sort of conflict in this area, possibly also parental issues that might have left some scars. Anyway, that is a call to transformation. This may be even more challenging feeling as your rising Aries ruler (Mars) is part of this.
However, what is now a challenging oppostion can "easily" turn into a great source of power and self-esteem, should you manage to overcome the oppostion, do the work that is required od you. In that case Moon (Anima) will gladly welcome Sun and Mars (Animus) in her home and host them generously.
You should try to consciously find harmony between these energies and their needs, not siding one or the other (thats probably whats happening: one is suppresing the other), but realizing that both sides (your inner male and female) both have their needs and expectations, both have a right to demand something but also are obliged to give something up.
Venus - Neptun opposition does not help as well, it may make you look naive and idealistic in relationships and people may abuse that. That may make you feel misused. You should get a clearer picture of what you desire and why. Neptun tends to make it unclear, uncertain, blur.
Saturn as ruler of 10th and Capricorn is said to be harsh, but IMHO he is not. At least in your case. He simply provides playfield and oversees the game and its rules. Rules have to be obeyed, though it may hurt sometimes. Jupiter approves and supports. Their aspects do aswell.
Youre 20. Your self-esteem may grow naturally as you mature. Your progressed Moon is now squaring Sun and Mars, so it may seem even more harsh, but it should pass. However, I would not just rely on "natural growth".

November 20, 2020 at 05:35

Mythic
I´d say if you build your confidence through your roots and through your self expression and creativity and it will shine through to your public life and within your social circles.
Your sun and moon opposition as well as the conjunctions between those and your nodes tell me that ketu (south node) is urging you to let go and heal your mind & emotions from the 10th/11th house matters. Think about how the past and trauma have conditioned you to stay gaurded and to feel like you are less than what you actually are. As you learn about yourself I´m sure that you will have breakthroughs and become more confident. Your sun (ego, creative energy) as well as rahu (obsession, originality, hunger for mastery) is driving you to the matters of 4th/5th houses. Now I don´t really know you well enough to assert this but I will say I´d guess your family and private life, as well as your creativity and manner of expressing yourself freely will play a major role considering sun & rahu are conjunct in that area of your chart.
Of course you will develop a higher self esteem. As a pisces rising (i use sidereal) you are probably a giver, and a selfless soul. Maybe realize that compassion is great strength, don´t let people mistake your kindness for weakness. Your 6th house holds Leo, which means your sense of service to others, being of use, and health and self-development is very keen and this is probably a great strength.
I heard this quote one time, "careful with what you let others get away with in their treatment towards you, because you are subconsciously teaching others how to treat you, and how to value & respect you." know your worth and you will see a change.

November 20, 2020 at 00:40

AlsaceTX
»
JayJayAstrology
Impressive.

November 20, 2020 at 00:27

Ennita
»
JayJayAstrology
Thank you very much :))


November 19, 2020 at 14:48

JayJayAstrology
Hi Ennita!
Yes, I can see the lack of self-esteem in the chart. Knowing or understanding your personality will not change you, but it will help you work on your issues. Knowledge is power. I think the most beneficial thing about astrology is that affirms why a person is the way they are. And then it points to how to change as well.
You have a Capricorn South Node in the 10th house - the past life symbol. It is conjunct your Capricorn Moon. The ruler of Capricorn is Saturn and it is found in your 2nd house of self-concept and self-esteem. It´s also the house of money, symbolically a symbol of self-esteem.
Capricorn is one of those signs that has an inherent melancholy. It can become depressed more easily than other signs - as is true of Saturn. In the past life, you worked very hard and had a lot of responsibility for other people. You were probably in a position of authority. Because of that, you may have made some enemies because when leaders make decisions they can´t please everyone. And some decisions are terrible ones you have to make - like who lives and who dies - like when a national leader has to decide what troops to send where to do what. So, Capricorn South Node often includes a sense of guilt or sadness that accompanies having to make hard decisions.
So, you most likely brought this feeling forward into this life in order to heal it. It´s nice you have Saturn conjunct Jupiter in Taurus because that lightens up Saturn quite a lot. Jupiter is all about optimism, enthusiasm, and learning. So, it may be why you aren´t complaining about being depressed.
I would say that most people have some low self-esteem to work through. With Saturn in Taurus in the 2nd, perhaps it is more stubborn and feels more concrete. So what to do about it? The rest of the chart tells us.
1. Stop any judging monologue you´ve got going around your mind. (Pluto/Chiron in Sagittarius). Just keep challenging those thoughts and send them away when they come.
2. Capricorn Moon tends not to express feelings. It has feelings, but it doesn´t verbalize them well. It holds onto them and hopes the feelings will work themselves out. But, they don´t. So, you need to learn to express your feelings - on paper, if not to another person - like a counselor or mentor. It´s quite difficult for a Capricorn Moon to do this, so it will definitely be a challenge - but one you need to take.
3. If you haven´t already, you really need to cultivate an art of some kind. You need to develop your creative side and be more playful - try on some new roles - like play-acting or acting. You might really enjoy an acting class or an art/music class. (Sun, Venus, North Node in 5th house).
4. You need to learn to nurture yourself. (Mecury, Mars in 4th). The 4th house is of Home and Family but also about psychology, emotions, nurturing, compassion. You need to have compassion for yourself and others. You need to cultivate some emotional attachments.
5. Aries rising - you probably like exercise - but even if you don´t, it´d be really helpful to do a sport or at least have an exercise you enjoy - fast walkin, jogging, bike riding, tennis, etc. An Aries rising needs to move.
6. With your chart, you could be a loner - and even enjoy your solitude. But you need friends. Work on cultivating at least one friendship.
This is a forum, and it´s very difficult to do a full reading here, but these are the highlights that I hope is helpful to you.
_______________________________________________________________
My website:
http://thesoulmustsing.weebly.com
- I do astrology readings, dream interpretation, an mind-body healing by donation and workshops at reasonable rates.



Moon calendar
Moon in

Leo
Show calendar
»
Seek users born on
Seek users by nickname