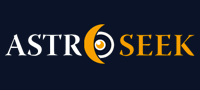 Astro-Seek.com Seek and meet people born on the same date as you ...
Fixed stars & points - Discussions, questions
---
Fixed stars & points

November 16, 2020 at 15:43 (UT/GMT)

Astro-Seek.com

System message: Post has been written by user Fool, who already deleted profile on this website:
=====
Fixed stars & points
https://plutonicdesire.net/fixed-st…
Fixed stars & points
Through the nightsky we can find several fixed stars & points. If a planet falls on a specific degree in a birthchart or predictive chart, the energies will merge and may help to explain more.
Fixed stars :
Useful in Horary or other predictive techniques.
0-1 Taurus = Permanent
0-1 Leo/Aquarius/Scorpio = Longlasting
0-1 Gemini/Virgo/Sagittarius/Pisces = Change
29 Pisces = Permanent ending
29 Taurus = Permanent ending
9 & 21 Taurus/Leo/Scorpio/Aquarius = Misfortune
How to use the fixed points in the signs :
When a planet in your natal chart falls onto any of the following degrees, the person may experience the events, traits, characteristics linked to that degree. The same applies to predictive methods such as Horary, Solar & Lunar return.
Aries
14 = Freedom, love & popularity
20 = Forced migration & accidents
Taurus
0 = Happiness in marriage, artistic, beauty
6 = Personal independence, strong will, leadership
14 = Influencer, fame, artistic
25 = Violent, murderous tendencies, athletic ability
if conjunct Sun = Pathological liar
if conjunct DSC = Violence from others
29 = Bad for eyesight, thoughts that make you cry, sorrow, judgemental, facial injuries
Gemini
5 = Powerful sexdrive, overindulgence, success but lack of control
7 = Artistic, writing, popular, occult interest, astrology
9 = Weak lungs, often violent death, attract dangerous enemies
16 = Teaching ability, ambitious, lasting riches, mechanical abilities
20 = Honors which can end in disaster, bad for eyesight
21 = Intelligent, martial riches followed by waste, eccentric personality
23 = Bestows honors ; especially when conjunct MC
28 = Most fortunate, prominent in charts of major succes, wealth, fame
Cancer
13 = Honors, fame, danger from dogs, vulnerable to violence
20 = Possible violence, sudden fame followed by prison/disgrace
23 = Athletic ability, connections to prison, cruel nature
25 = Love of dogs, danger from their bites, achievements through effort
Leo
7 = Brutal, perverse, adventurous nature
26 = Lack of control, violence, imprisonment & tragedy, intoxication
29 = Astrological ability, destructive tendencies, leader ability
Virgo
9 = Victimization, unhappiness, suffering, abuse
21 = Wealth, impulsiveness, disgrace, regrets, misfortune through natural forces
Libra
9 = Tendency for spinal problems, unfortunate marriage, loss of partner through death
13 = Destructive, lying, dishonest, business person, self-centered, charming
23 = Wealth, Fortune, fame, science ability, art, writing, musical, beneficial in conjunct
Scorpio
2 = Above average intelligence
11 = Artistic, poetic talent, occult, healing ability, success in business, loner
14 = Trouble, physical anomalies, health problems, poisoning
18 = Honor, distinction, ambition, good fortune
21 = Loss, pervert, lack of self-control, danger of poisoning
Sagittarius
9 = Impulsive, stubborn, courage, life with unpredictable events & changes
23 = Outspoken, pervert, associated with aids & danger
25 = Trouble eyesight, subject to mental,verbal & spiritual attack, victim of gossip
27 = Can get worn down by life, legal problems
Capricorn
15 = Occult talent, riches & fame, Artistic, idealistic
19 = Successful warrior, leader
24 = Greedy, shrewd, fortune but with guilt & bad reputation
Aquarius
1 = Bold, confident, stubborn, sudden wealth
2 = Sacrifices are often made, strange events occur in life, mistrust
11 = Nagging, unstable, contemptible
23 = One's life is often full of changes, living on the edge, trustworthy, fair
Pisces
3 = Success, wealth, often very hard work & responsibility. Strong in conjunct
4 = Above average intelligence, idealistic, money through arts, psychic talent
15 = Royal honor, patient, misfortune
23 = Danger from fire, fever, cuts, good fortune, spiritual pursuits
28 = Misfortune, suicide, drowning, murdered, gaining & losing friends, unpredictable

Posts in topic


Moon calendar
Moon in

Leo
Show calendar
»
Seek users born on
Seek users by nickname