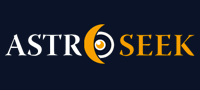 Astro-Seek.com Seek and meet people born on the same date as you ...
Transit Pluto Conjunct Saturn - Discussions, questions
---
Transit Pluto Conjunct Saturn
November 10, 2020 at 23:36 (UT/GMT)

KellBell428
Transit Pluto Conjunct Saturn
I just went through a very rough Saturn return (Cap 25) and now Pluto is about to hit my Saturn 3 times in 2021. Has anyone gone through this? What should I expect? Right now, I'm just sort of sitting tight and waiting for things to get better after the wreckage of the Saturn return I just went through, so I'm not looking forward to this transit. But maybe it can be okay?

Posts in topic
November 21, 2020 at 00:07

KellBell428
»
AshSkywalker
Thanks for your insight. Why do you say that about June? I guess I feel like I've already undergone a massive personality change and although it was necessary and overall I am grateful, it was so hard. I guess what I really don't want is another upheaval. I'm ready to settle in, if that makes sense? Anyway, if there is an upheaval it's coming out of nowhere and I can't predict what it will entail, so that scares me.

November 21, 2020 at 00:05

KellBell428
»
JayJayAstrology
Thanks for that positive spin. I guess because it's retro in the 12th... I actually blame it for a thyroid problem. That being said, it trines Neptune And I'm a songwriter. Go figure. 😂

November 16, 2020 at 10:22

AshSkywalker
I'm not very good at this, but I can see a massive change for your personality and beliefs about halfway through next June. Saturn is done with you for now, but he still influences other aspects of your chart.
I'd like to mention that I am just about 13 months older than you and have a lot going on in the 8th house as well....you can ride this wave and come out better on the other side

November 14, 2020 at 12:48

JayJayAstrology
»
KellBell428
Why do you think your Mercury is in poor condition? It is great for writing or anything creative in Taurus, 12th! You should have great imagination and inspiration there. Retrograde, it is reflective - also good for writing. Don´t believe everything you hear about Mercury Retrograde. It´s just more inward is all - and there´s nothing wrong with that. People only have difficulty with retrograde mercury transits because they fail to take time to be reflective. If we don´t do what is what the planet asks, then there is trouble. Otherwise, no planet gives us trouble. It´s our responses that give us trouble. Have gratitude for your Mercury!!!

November 14, 2020 at 02:46

IIyyaarr13
"Lord of the Rings" is another name for the planet `

´ (Saturn)

November 14, 2020 at 01:19

KellBell428
»
JayJayAstrology
Wow that was great - thank you. And it's all pretty spot on. I came from a dysfunctional background and I did a lot of things I felt I was "supposed" to do just to try to survive, and they didn't turn out well in the long run. Those are the things that fell apart during my Saturn return. I definitely feel I have more of a direction and a purpose- yes I am very creative and I love my Venus placement actually, because I think it's responsible for a lot of that! As for writing, I used to write when I was a kid. I feel almost totally blocked from it now with the exception of private journaling , ie gratitude journal, etc.. maybe that's something I need to look into some more. The condition of my mercury isn't great, which may be why I kind of buried my writing gifts. I guess I was afraid that Pluto was going to throw me a totally new curveball, but maybe it will just reinforce the direction I've found the last couple of years. I guess that would be okay- I just don't need anymore changes now.

November 14, 2020 at 01:14

KellBell428
»
IIyyaarr13
Hmm what do you mean by "Lord of the Rings?" I suppose I've never thought of my chart that way...

November 13, 2020 at 21:12

JayJayAstrology
My condolences on the rough Saturn Return. For some people, it can be very hard. I remember my first Saturn Return very well - like yesterday - because it truly was a shake up. My second one later in life was also like a shake up. Both returns are critical passages for most people.
When Saturn returns to natal Saturn position, it is like saying, don´t do what you were taught to do - or conditioned to do - you have to follow your heart. That is the ultimate message. Then Pluto is coming along and emphasizing that it´s time to evolve, evolve, evolve. The two together back to back, is quite disruptive, I´m sure. But, if you are listening, you should feel the need to revise your goals for the next stage of life - the middle life - before the next Saturn Return at age 58. This first return is to help you adjust to your soul´s intentions so that you feel fulfilled during this next period of life.
So, what is your soul´s intention? Well, your past life wound gives you a big hint. There was a wound to your self-identity - who you think you are. It´s very possible that you were forced to play a role you did not identify with. For example, if you were born into a wealthy family, you may have had to take over the family business, and you weren´t suited for it. In history, there are plenty of examples of how people have gotten trapped in roles they couldn´t get out of. You could have also been born into a poor family and had no means to pursue what you loved to do. Either way, circumstances forced you to play a role unsuited to you. That leaves a person feeling unfulfilled and sad.
So the challenge now is to truly find yourself - the north node in Aquarius in the 9th is very expansive - loves to learn - and grow and assimilate new ideas. Aquarius is the "I´ve got to be me" sign. The outer planets in the 8th house say you´ve got to go deep within to know yourself. And your Sun, Mercury in Taurus is in the 12th house, where you must lose yourself to find yourself. You are hear to shake off that old feeling that the "shoe doesn´t fit". In the 12th house, you need time to let go of the old and embrace new ideas or roles to try on as your imagination has free range there. It´s sort of a solitary place but a creative one.
Venus and Mars are in Pisces too! I imagine you are very very VERY creative. I can definitely see you writing with a Gemini Rising, Mercury is ruler of your rising sign AND the whole chart.
You need to nurture yourself - and your creative self-expression. Explore yourself in new ways. It´s okay not to settle on one thing right now, but you truly need to expand past your old ideas of who you are and have fun exploring new ideas that pop into your mind. This is exactly what Saturn does - it stops us in our tracks if we´re not pursuing what we need to do. Then, we must start listening to the better voices that we hear in our heads, and follow . . .
_______________________________________________________________
My website:
http://thesoulmustsing.weebly.com
- I do astrology readings, dream interpretation, an mind-body healing by donation and workshops at reasonable rates.

November 12, 2020 at 02:20

IIyyaarr13
Two planets in Rulership (inc.

) and two in exaltation, you should be having interesting experiences with "Lord of the Rings"



Moon calendar
Moon in

Taurus
Show calendar
»
Seek users born on
Seek users by nickname