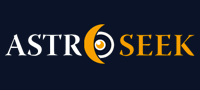 Astro-Seek.com Seek and meet people born on the same date as you ...
Career aspect - writer or not? - Discussions, questions
---
Career aspect - writer or not?
October 30, 2020 at 22:27 (UT/GMT)

maramara
Career aspect - writer or not?
Hello,

I am wondering if I could make career as a writer. Also, what type of genre?
I´ve been told, that I do have some talent for, but I ´d like some deeper explanation, maybe to reference on some authors, books etc...

If there is no indication for this, what are the other options?

Thanks

Picture attachments are visible to registered users only. (
Log in
)

Posts in topic
November 5, 2020 at 08:21

Atvars Anins
at your age you should quite adequate evaluate your abilites. Have you already somthing writen ar have you time to learn and write ;)
1. Previous good career period was 2016july- 2017. february. next one from same metodology will be 2025. december + 11 month.
2. you brings your plans for long time.
3. Opens only to your close people. Tends to idialize. The artist. Ready to sacrifice in the name of love. Professional call to sacrifice. Usually social care, psychology, hospitals, photographers, banks and stock exchanges, sailors, astrologers
Organizer, boss, army commander, athlete. Machine tools, weapons martial arts. their inner anxiety is reflected independently at work and throughout life. to let off steam is sometimes recommended to go for a walk. no conveyor belt people - do not like monotony, like risk. women learn men´s professions and do well (sports, administrators, police).
4. Your nakshatra is 7. Purvanasu- excelt for sales/marketing. Symbol of nakshatra is Bow- it means posibility to shoot your idea in right place/auditory. By the way bow shoots far and precisely if only it is tensed and aimed.
5. Gemini/Mithuna lagna/ascendent
translates from Sanskrit to mean to make love, and the symbol of this sign is a couple who would be willing to do the same …… .. unless the gemini is ruled by Mercury (Buddha), which symbolizes an immature teen / eunuch. So instead of just taking and doing (in any field) they prefere to talk and philosophize. Tend to relationship, communicative, likes discussions.
Gemini is the first human sign. The person is standing on 2 legs and is much more unstable than a four-legged one (aries , taurus). There is no strength and stability, constant choice and uncertainty. If such a person has to make a choice, he will simply suffer. Different wishes. Frequent changes, likes to travel, pretty much unfinished work.
According to the Vedic legend, Mercury was born illegal, and similar tendencies may be associated with people in the Twin Lagoon. However, Mercury was a nice child and talk about his rough origin quickly fell silent, even though Mercury did not make friends with his stepfather. There are unclear questions with the father.
Mercury is a planet that points to a talanted person (artists, businessmen). Mercury is responsible for human intelligence. Intelligence is the information that consciousness transmits to us. In turn, the gemini consciousness has sex outside the home, which can also be tantra above the level. Instead of assessing reality, mystical, esoteric rather than exact knowledge is preferred.
The task of the gemini is to set up a family. Often such a person has a close relationship with the mother or the person is simply trying to establish one. The birth of children can make family life worse. It is better if children to be born later. You will enjoy it better with friends than with children. The gemini women, if they are lucky, will be able to find a good partner who will also be the Teacher / role model, but the gemini men already know the "" destiny ", because women in the Vedic tradition are not the Teacher.
More than others, they tend to make mistakes in their actions. There can be a rapid change for the worse. Finding out / explaining / finding can be prefered than doing something practical. like to explore everything. However, there tend to be problems with competence. The gemini lagna should not be involved in the real estate business, although this area could be particularly strong. If a person can choose to work or not then it would even be advisable not to work, take care of your house/family and peace. While there is interest in the work all is quite ok - after some time all will stay unintresting, Can be forgetful / distracted You need to work neatly and patiently and be very focused on what you are doing. Rapid changes in work (more often unfavorable).
Bill Gates has this lagna and also got tired of business some time ago and donated some money to vaccines to fight the consequences (not reasons). The material well-being of the gemini is very volatile and you need money to have a nest. Taking loan can gring a problems. Income abroad could be better, or earn from foreigners. The gemini strength is making contacts (communications and customer service specialists) - but unlike the taurus lagna, it won´t bring money - but friends and acquaintances will just help from time to time. friends may ask you to lend money, but you certainly shouldn´t.
For a gemini lagna, success can come through heavy losses, or success is such rough that in the end the question remains whether it was success at all? "Pirr victory" - King Pirr said another victory after the victory and I will no longer have troops.

November 2, 2020 at 07:14

maramara
»
Frances93
Thank you so much for your time and effort on writing this. You gave me some good material and ideas to think about.

November 2, 2020 at 07:07

maramara
»
Trevor77
Oh this is awesome! But its also crazy cause I am so not into Sci-fi!

but will think about it.
Thank you!!!

November 1, 2020 at 21:45

Frances93
Hi Maramara,
I´m new to this forum and to delineations overall but thought I could offer some of my ideas to your post.
Firstly, I want to make clear that I use some techniques such as traditional rulers for signs, whole sign system, Egyptian terms as well as the lots of fortune and spirit.
From what I see in your chart there is a very strong sense of creativity with three planets in your 5th house. Plus your ASC in Cancer conjunct a domicile moon means that your sense of imagination and people is quite strong since the AC and its ruler describe you as a person. In fact, prior to associating writing with mercury, the writing was associated with the moon; regardless, your moon also makes an applying sextile to mercury in the 4th house. So in addition to this, your MC (Pisces) is in the 9th house, which is the house of publishing amongst other things and its ruler, Jupiter is in the 2nd house, which supports making some kind of income/resources/assets from higher learning (not exclusive to the academy), philosophy, law, foreign places and as I have mentioned before publishing. Jupiter also rules your 6th house, so in addition to these 9th house topics, it also suggests that money can be earned through 6th house topics such as pets, daily routines, health/illness, and people of "lower rank" than you.
Furthermore, your 10th house which is also a similar career indication like your MC is in Aries and its ruler is Mars in Scorpio in the 5th house. So firstly, your career will be fundamentally about your independence and you want to have the freedom to do what you are passionate about. With Mars in the 5th it´s again tied to the creativity of the 5th house but also other things such as children and pleasure and its there with Venus and Uranus.
I´m leaving out tons of things but basically yes, you could be a writer if that is what you chose to do or it is what your circumstances can allow. If you do pursue that I can see that because this 5th house is in Scorpio and is ruled by Mars is that any of your subject matter would probably not be surface level, it would require perhaps research or rather that the subject matter that has depth or seeks to uncover. With Venus (Ruler of 11th and 4th house) also in the 5th it could be like a murder mystery about a group of girls from a social group or something like that. Because of your AC, Moon and its aspect to mercury, it could also be about a subject matter relating to roots, particularly regarding women and womanhood, something that is hidden about a family/heritage perhaps that is triggered by relations to a social group or gathering. You could also explore some obscure mythology or historical/philosophical references in your work
I´ve not really read fiction in a while so excuse my lackluster recommendations but I´m thinking of something like a Nancy Drew or even Knives Out (the movie).
I´m sorry for rambling but though this could be helpful

November 1, 2020 at 12:54

Trevor77
»
leorising
funny video

But he must be right, as her 12th ruler is strongly placed

November 1, 2020 at 10:49

leorising
https://youtu.be/VdGC41_ZNbc
for ascending cancer, gemini at 12 th brings a hidden talent for writing


November 1, 2020 at 09:09

Trevor77
YES!
Dominant Mercury, which you have, its essential for being good writer
and just checked your future success too! 2 yes´s
seems you found your career congrats!

But still work hard at it

With Genre you have



can show a love for Fiction, especially Sci-fi

, also includes Sorcery and Fantasy stuff, Venus in Scorpio loves murder mystery too.
Jupiter in 1st house can bring popularity, and 3 planets in 5th house is very creative.
If you Look at Jk Rowlings chart, She has dominant mercury in virgo


same as you..
https://birthcharts.astro-seek.com/…

November 1, 2020 at 06:09

maramara
»
IIyyaarr13
Thank you! That makes sense to me based on everything I´ve read about it.

November 1, 2020 at 05:53

IIyyaarr13
:

You have talents, however skill needs to be developed!



Moon calendar
New Moon in

Cancer
Show calendar
»
Seek users born on
Seek users by nickname