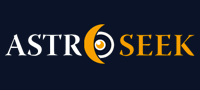 Astro-Seek.com Seek and meet people born on the same date as you ...
My chances of having children - Discussions, questions
---
My chances of having children
October 30, 2020 at 12:20 (UT/GMT)

romantishka
My chances of having children
Hello,
Thank you for your help and insights in advance.
My I Asc is Sagittarius and I have Mars in 5th house, which is ruled by Venus in Taurus sign. Venus is in 2nd house too.
My husbands I Asc is Libra, his 5th house is empty, ruled by Neptune in Pisces sign. Neptune is in 3rd house too.
As long as read by myself, high possibility is that I could have children only through IVF, I mean not naturally. Might it be true? We could not conceive more than 3 years.

Posts in topic
November 1, 2020 at 07:43

ShriSaiganeshE-jyotish
Mars over fertile taurus 5th, creative, energetic;
mars lord 11th over 5th, gains from education/educational shares, children;
mars aspecting own scorpio 11th for gains; debilation of moon cancelled;
moon-mars opp, volatile emotions n finances;
wear pearl over silver pendant touching heart;
debilated moon secretive, suspicious, sentimental, sarcastic, passionate;
mars 5th temperamental in romance/relationship.
Mercury lord 7th for marriage-vocation debilated pisces 2nd for family-finances, emotional n confused;
Lord jupiter over 4th quadrant, debilation cancelled, gradual improvements; wear green emerald over pendant touching heart;
gemini 7th inimical for sag ascendant, stress-delays in marriage-vocation-children;
Jup significator for children with rahu-NNode, toxic health issues liver etc, rise-fall in life; prayers for ancestors, observe fast No-moon evenings; observe death anniversaries religiously; wear brown hessonite over pendant touching heart;
Venus significator for marriage over saturnine acq 2nd for family-finances; saturn aspect own acq-venus supportive of finances but not mutual health in marriage and not good for general health of family members;
wear 0.25 carat diamond over platinum pendant touching heart;
observe fast sat evenings;
**Jupiter-saturn year ahead transit venus acq 2nd,
hope promotes finances-family-relationship-children;
venus lord 5th for children;
Ketu separative SNode coming 1.5yrs transits sat sag ascendant,
prone to pain-injury-surgery head-thighs etc to care;
Natal ketu libra 10th, career-changes;
pain-injury-surgery kidneys-knees etc;
prayers to Christ, offer red flowers fri evenings;
Rahu NNode transit inimical gemini 7th,
toxic health issues chest-lungs-abdominals to care;
hope information enables take stock and for hope! and remedies help;
share salient feedbacks how true traits-talents-health-life trends etc etc
wishing you well the year ahead,
JYOTISHBHUSHAN SHANTARAM
www.shantaram.online

October 31, 2020 at 10:14

Nicower
»
fishscales
Hello, sorry.
Yes, I did it wrong, my apologize, tho it´s very hard for me to analyse every single chart in this world.
There are tons of ones, also horary, what I don´t use a lot by saying if it´s hard for you to be pregnant or not...
It´s very ancient method of how to usually ask questions and the answer could be "yes" or "no".
I wen´t through that topic in astrology school for about 2 lessons, because it was old and impracticat, what usually astrologers don´t use...
Due to 1 fact.
Saturn, Jupiter, Uranus, Neptune and Pluto were not discovered yet. Tho they knew of two points- saturn and jupiter energies and mentioned them as arabic parts.
Next, I really doubt uranus was used for honorary astrology. Its like secondary progression. You can´t take into account outer planets if they have not changed sign, so it is the time, when they are being ignored.
Nowadays I am not practicing horary astrology due to this times misconseptions, because I know, that world have seen best astrologers in the world, but right now it´s very hard to point out even one. So, I think completing system while adding uranus and those other planets in horary astrology at 20th century is not wrong, but all medival books have lost it´s interpretations and potencial of how planets work together as they brought in total new ones.

October 31, 2020 at 01:13

fishscales
»
Nicower
He´s not checking transits, he cast a horary chart.
Perhaps you should pay more attention before you call the work of an established and well-respected poster here "nonsence", while at the same time, having the audacity to misspell "nonsense."

October 30, 2020 at 22:29

Nicower
»
nutelina
Take a deep breath and read what is lilith- the black moon in google and what she represents, mix energies, mars, venus...
Its more sexual drive that anything else for me with sext. mars

And lilith works with personal planets more than outer planets.

October 30, 2020 at 22:25

Nicower
»
Trevor77
Why are you checking transits? Nonsence.
You should put chart on chart in order to see things what is happening in her life right now, tho trying too hard is more natal than transit anyway.
Also, true facts, but when you take in order house ruler, if its 28, 29 degrees, you can´t say, its cardinal sign. It´s mix. My grandmother has sun in aquarius 0,14 degrees but acts like a capricorn... And 3rd house energy is intensifid by Uranus in taurus. So taurus is dominant on the cusp of 3rd house. Those 2 plantes in aries represent real arian energy and now they influence 2nd house. Try to be precise.
I can only say 1 thing- moon vs pluto. They are both into heavens. Tho we must to remember, that moon doesnt like 10th house what is capricorn house. He wants to get away from that house energy and pluto in scorpio shows something in depth, something strange, built from ashes.
If you have seen regular posts about health astrology, pluto rules reproductive organs. I have problems with it too. 6th house pluto and 2 trines with my sun and mercury (well, it doesn´t help, because pluto always manifests and destroys, then rebuilds smth).
They both are aspecting mars, what is in taurus. Taurus is a feminine sign and mars also hates it.. He draws energy basically from nowhere, building strong walls around it. You know how dry is aspect with mars and pluto conj. moon? I think your inner world is whole in depth with regular explosions and fixed energy is making it hard to adapt... Good luck with that!
Astrology usually doesn´t show life problems, because we are not Nostradamus or Lilly, who spent their lifes studying this thing, but I can say surely, that your reproductive organs have experienced bombardment of cosmic energy.
I can´t say you will not be pregnant. Moon vs Pluto can rebuild or destroy..It is based on how well people have handled that energy in life. Transits might help, jupiter now is very structured with saturn and pluto. Remember, always try to concieve when moon is growing, full moons are dangerous and quarters- harsh due to squares with sun. Decreasing have very weak potential. But try to concieve when moon is in its own sign, cancer, where it could make a trine and give your moon more potential energy that pluto op. mars receives.
Good luck!

October 30, 2020 at 22:19

nutelina
Just a quick look: Lilith in Cancer in the 8th house, Moon in 12th, Sun in 4th, seems kind of suspicious to me...

October 30, 2020 at 13:04

Trevor77
My Viewpoint;
Iv got this down as ´false´ but difficulty getting pregnant in future for some strange reason.
Shows your health as good (1st ruler in own sign), 3rd ruler which is whatever news you heard making square with jupiter is negative information.
3rd ruler in cardinal sign is another sign of false, north node in 5th house another sign of false. 5th ruler rules childbirth in libra peregrine another false. Uranus in 3rd house unexpected news.

Picture attachments are visible to registered users only.
(
Log in
)



Moon calendar
Moon in

Leo
Show calendar
»
Seek users born on
Seek users by nickname