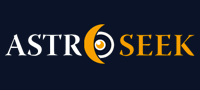 Astro-Seek.com Seek and meet people born on the same date as you ...
What is going on here? - Discussions, questions
---
What is going on here?
October 27, 2020 at 13:06 (UT/GMT)

fishscales
What is going on here?
Particularly in the realm of health/injuries/accidents...

And when will it end?

Insights from any and all astrological systems welcome

I am not seeing alot, but maybe I´m too close to the situation...

I noticed the Mars square ascendant transit, but this person has been having bad luck with health and injuries for the past month...

Although the latest injury, a concussion, did coincide with the Mars-ascendant transit.

I am more looking for when this run of bad luck will end, as I am not great with predictive work.

Picture attachments are visible to registered users only. (
Log in
)

Posts in topic
October 27, 2020 at 23:36

rohini moon
»
fishscales
I think she´ll be alright,

maybe you should just not let her try and do as much for the time being, even if she insists otherwise lol. November 13th I believe is when Mars turns direct. So not too much longer...and it´ll be over
I send her my positive thoughts.


October 27, 2020 at 23:21

fishscales
»
rohini moon
Yeah the Mars square ascendant caught my attention regarding the concussion..
And I just caught south node conjunct her 6th house ruler Jupiter today...the south node is a seperative influence in vedic astrology, as far as I understand... It´s almost as if the separative influence of the south node is "separating" her from her health and daily routine...
Certainly what´s been going on lately...

October 27, 2020 at 19:05

JayJayAstrology
»
fishscales
Well, on Oct 25 at 6 am, Mars Retrograde in Aries (an intercepted sign) was quincunx natal Moon in Scorpio, 5th, and square natal ASC in Cancer. That´s something. This is a wound to her self-identity and expression (5th) and self-presentation, appearance, how people perceive her (1st). Scorpio Moon can be quite moody and she is a Cancer rising, so pretty sensitive person. So the head concussion would be a Moon wound. Moon is ruler of her chart. There´s something going on with her self-esteem in the social world that needs attention. Perhaps she´s wanting to be more assertive but feels like she´s too sensitive to risk it? Or has she been under some social pressure of some kind that isn´t feeling good?
Having this one clue - it could be that this Mars Retrograde in an intercepted Aries is causing these ailments as it aspects her planets. But let´s look deeper.
Keep in mind:
• Taurus = throat
• Capricorn, 10th house = knee, bone, ligament, tendon
• Aries/1st house = head
* Cancer/Libra = stomach, but intestines/colon = Virgo-Scorpio
• 6th house is house of health / ailments
• Neptune is a ruler for health issues
• Uranus rules accidents
• quincunx aspect is called a health crisis aspect
On Sept 9, Mars stationed and went R at 28-08 degrees Aries. That´s before the month of ailments began, but I´ll start there as it lasts a few days. I use 1 degree orbs for transits, but she could be feeling these contacts sooner and later than the 1 degree.
Mars had these aspects while stationing and lasting until Sept 25:
1. semisextile natal Chiron in Taurus, 11th
2. quincunx natal Venus in Scorpio, 5th
3. trine natal Neptune, 6th
At the same time, TR Uranus R had these aspects until Sept 28:
1. trine natal Mercury R
2. quincunx natal Uranus
On Sept 25 - Oct 3, TR Mars R was trine natal Jupiter in Sag in the 6th house of health - and intestines. TR Saturnn is also at the same degree as natal Jupiter - and presently semi-sextile.
Oct 3 - 9, TR Mars R was opposite natal Mars (head) in Libra 4th, stomach.
This Mars R in an intercepted Aries COULD BE why all this is happening at once. But probably because she isn´t dealing with an important issue. It is hard to tell if there will be a similar effect when Mars goes direct. You never know, but it´ll be interesting watch.
TR Mars stations on November 13 (Friday the 13th) at 15-14 degrees and goes direct. That is trine natal South Node in 6th house - her major wound. So, maybe plan to take a long weekend - Thursday through Sunday, Nov 12-15 - and just stay home and read a book or do something enjoyable and safe.
Even if Mars is the culprit stimulating all of this, she still needs to reflect upon herself and do inner work. That´s the only way to avoid problems with hard transits of any kind.
_______________________________________________________________
My website:
http://thesoulmustsing.weebly.com
- I do astrology readings, dream interpretation, an mind-body healing by donation and workshops at reasonable rates.

October 27, 2020 at 18:10

rohini moon
»
fishscales
Hmm... This one is sort of easy to see. Her and I have similar placements (our nodes and Saturn, and Jupiter) In sidereal Vedic she is having her nodal return right now, Rahu in Taurus - Ketu in Scorpio - Rahu is transiting her 12th house and Ketu her 6th house of diseases - obviously she doesn´t have diseases by what you said, but it still shows any kind of illness that may crop up and expenditure for that will be seen by Rahu sitting in the 12th house. Next up, transiting Mars in the sky currently retrograde in Pisces is squaring her ascendant.. 1 st house head = concussion. Mars is inflammation/infections/accidents.
She should try and do as little as possible until the Mars retrograde is over and not having that harsh aspect over her ascendant

October 27, 2020 at 17:56

fishscales
»
JayJayAstrology
Wow I always thought the birth data was right in there with the chart... Guess not

December 29, 1983, 5:15 pm, Voorhees, NJ, female
I´m afraid I don´t have any exact dates for any of the incidents except the concussion...that was Oct 25, 6:00 am, Rockland, Maine
I´m not looking for an exact date for when this will all end...at best, maybe a general time in the future when all this can be expected to settle down a little...
This is my wife´s chart...in the past month, she´s torn her meniscus, had strep throat, a stomach virus, and now this concussion...and we´re moving on Nov 1...



October 27, 2020 at 15:05

goldenlion32
I imagine once we get out of Capricorn Transits those with Libra/Aries/Capricorn won´t be so stricken with health issues. Which December starts with Aquarius transits.
Mars in Taurus is in January so so should be some relief from Mars in Aries Squares.
It is not real surprising since Capricorn can deal with the skeleton, bone structure, and of course skin.
Mars in Aries is the 10th house where your seen by everyone. Which Aries can also be face wounds, cuts, lacerations, acne, or skin issues, and also can be brain injuries, strokes, aneurisms, headaches, migraines.
Mars in Aries generally can be any weapon or medical tool in surgery or dentistry.
Aries in Chiron (Wounding & Healing).
North Node Gemini/South Node Sagittarius is dual signs, so can be a leg or arm, lungs, etc.
Squares to Aries or Libra to Saturn in Capricorn, Capricorn Pluto, and Jupiter in Capricorn are naturally going to be accident prone.
Uranus in Taurus is definitely going to bringing up neck issues for some feminine and masculine, along with teeth, mouth, and ears.
With the fire it's going to give the heat, infections, inflammation, and I'm sure with the 6th house/Sag/Capricorn, easy to be sick right now since Capricorn/Cancer and Virgo/Pisces axis is just medical/mental health.
Brings up a lot of issues in the 6th house with health.
I have all kinds of people around me with health issues since Saturn in Capricorn began in 2018. Even myself and I never get sick.
https://astrologycom.com/sagittariu…

October 27, 2020 at 14:17

JayJayAstrology
Fishscales, it´s difficult to answer this question (at least for me) when I don´t have the birth data. It is so much easier to play with the transits and secondary progressions going into past and future in order to determine cause and answer the question - will it end?
We need to know when it all started - before we can determine if it will end. Has she been accident prone from birth? Also, as a health astrologer, I´d want to dates of each incident - when each health concern bagan and ended as close to date as possible.

October 27, 2020 at 13:28

leorising
»
fishscales
it´s okay, marvin sent me a happy birthday email. I was happy with this memory



October 27, 2020 at 13:23

fishscales
»
leorising
Holy crap you never got a birthday thread!
Not OK...

October 27, 2020 at 13:18

leorising
I have been feeling low on energy since my birthday, I even had a stomachache, but even today I feel that I am not 100% recovered. I thought this would be the square of Mars and Saturn, because Saturn rules my house 6, and Uranus in Taurus. I would say that today with someone here in the chat.


October 27, 2020 at 13:09

fishscales
I also just noticed the transiting south node conjunct sixth house ruler Jupiter...
But again, that is recent, and this situation has been going on for a while...



Moon calendar
Moon in

Virgo
Show calendar
»
Seek users born on
Seek users by nickname