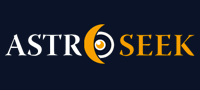 Astro-Seek.com Seek and meet people born on the same date as you ...
Chiron—a Story - Discussions, questions
---
Chiron—a Story
October 10, 2020 at 14:12 (UT/GMT)

dani_mae1
Chiron—a Story
I've been studying Chiron lately and trying to understand how The Wounded Healer Works. I was gifted a beautiful story that I think illustrates it very well I wanted to share with others on their quest for understanding and knowledge. It's kinda long, but please read it.


It's 4:50 on a work day Friday, huzzah! The weekend is 10 minutes away! But, damn—you developed a horrible tooth ache. Looking at the clock, you realize that all the dentists are closing soon and your tooth pain could last till Monday untreated! Oh no! And man, your mouth is just throbbing now.

Oh dear, now you have a phone call. It's your best friend! Ok, so you pick up. You tell your friend your predicament in regards to the time and your tooth pain. They tell you in a matter of fact way, that pain is actually a construct of our conscious. So, they summarize themselves by telling you your tooth pain is Mind over matter. You roll your eyes, thank your friend and hang up more annoyed than you had been.

Shit. The doctors offices are closed. You are frustrated and in pain but decided to head home and power through the best you can. You do your normal routine and before you know it, it's bed time. Thankfully you lie down and pretty much doze off right away.

You're sleeping peacefully and snoring quietly when suddenly the phone rings. You pick up and look at the time—it's 3 in the morning. Groggily you grumble hello? Still sleepy, you hear crying over the phone.

Oh no! Jolted awake you loudly say Hello again! You get a response, it's your best friend and it's horrible news. Their eldest daughter was killed in a car accident.

What do you do?!? The only thing you can think of is to talk to them and console them the best that you can. So hours pass by and the sun rises. Your best friend is ok at the moment and you have plans later that day to meet up but for now you both decide to sleep.

As you're laying back down in your bed, you have an AhHa moment! Your tooth has not hurt for 4 hours. In your efforts to help your friend, you realize your pain was non existent for those moments. And in fact, earlier that day, your friend had been right.

In summary, in my own words and thoughts, I believe Chiron works this way. You heal through service to others.

Posts in topic
October 10, 2020 at 17:49

dani_mae1
»
RAW
I find this site's interpretations to be helpful!
https://cafeastrology.com/articles/…

October 10, 2020 at 17:43

RAW
I feel Chiron is strong in my chart, very strong, but I odnt know anything about it , , to me my chart has something to do with this ..asteroid? can I get links to or some info about it thanks

October 10, 2020 at 16:43

dani_mae1
»
goldenlion32
I think in my family the taurus in Chiron is about self worth and possessions actually.
My moms NN is in Taurus so I'm interested in how Taurus Chiron plays out too.
Thanks for the video, I'll check it out now!


October 10, 2020 at 16:38

Astro-Seek.com
»
goldenlion32
System message: Post has been written by user goldenlion32, who already deleted profile on this website:
=====

I know you´re not in your Chiron Return, but Michael Lennox addresses a lot of info ust in Chiron its self in this video! Might be informative for you.
https://www.youtube.com/watch/…


October 10, 2020 at 16:35

Astro-Seek.com
System message: Post has been written by user goldenlion32, who already deleted profile on this website:
=====

I just wonder how Taurus in Chiron ties into your family. In my half-siblings it was the Mexican and the Matriarchy (Tribe). Although, I know Taurus is also Spain and Italy. I realize though that´s not everyone´s experience with Taurus in Chiron in the Generation.


October 10, 2020 at 15:22

Astro-Seek.com
»
dani_mae1
System message: Post has been written by user goldenlion32, who already deleted profile on this website:
=====

Yes, ha ha...I did go to my brothers at the beginning of mine for two months, but came back here. It also had to do with their Uranus opposition Uranus beginning, and playing out the same events similar to childhood. Since that was their wounding with Taurus in Chiron and Uranus in Scorpio and being separated from sister. (Me). Which then I´m Overseas just like my father was in vietnam in Aries in Chiron and my grandfather in WWII in Uranus in Taurus, so it´s quite interesting seeing how that works with both karma and dharma and weighing and balancing things in relationships with family members in different ways.

October 10, 2020 at 14:59

dani_mae1
»
goldenlion32
Both my mother and my cousin (who is staying with us for a bit), are going through their Aries Chiron returns right now too!
I definitely see karmic events playing out for both of them giving them the option to choose differently this time or not. It's kinda crazy to observe right now.
Their Chirons fall in my 4th house, and I thought it was coincidental that my cousin came to live with us right when he began his return.


October 10, 2020 at 14:49

Astro-Seek.com
System message: Post has been written by user goldenlion32, who already deleted profile on this website:
=====

I think i can see in my Aries in Chiron Return right now this is very true. As you stated with your Taurus in Chiron you´re talking about the physical body and helping others. And this has to do with with the archetype we each have in our charts.
Mine has been more focused on Medical/Mental Health in the conventional/alternative ways and also has to do with family karma for generations when we have Chiron.
So there´s many layers to it as we awaken to the dynamics of it and see how it plays out. Where during Uranus in Pisces & Uranus in Aries I did a lot of inner work and helped others heal at the same time by writing poetry, non-fiction articles, and of course being in different forums, social groups online, and helped others.
What I noticed is the people you help are always mirroring the same consciousness and you usually move through different levels of populations, although I have North Node Aquarius so it´s always putting me in different groups to learn different things.
But now in my Aries in Chiron Return, it´s a lot of ending of a 50 year cycle so you start seeing how it has much more to do with everything you´ve learned in those 50 years about healing self and others. And how you´ve grown along the way.

October 10, 2020 at 14:31

leorising
I found it interesting, I have a lot of personal insights when I start helping other people here on the forum, things about my own chart often become clear. Then service to others really heals me. Regarding my house 11 chiron, what I realized was the key to my birth chart, because I was hurt at school (I didn´t date the boy who cried to be with me) I became a social alien,(if I had followed the flow at school, today I would be an attendant or a salesperson. but from what I have lived until today, and for the family I have, that would not be good, if I had love at home, I wouldn´t mind having an underemployment) I heard the call for my northern node in house 9, I entered the university. and when I arrived at my saturnine job, because I already knew how I got to the wedding, I managed to stay away from the system that would destroy me if I didn´t have that knowledge. now in quarantine I have meditated a lot on this great happiness disguised as pain.
I was able to heal my wounds before adjusting to the system. I realize that many people get lost in social validation. as I have gemini in house 11, I can open my understanding of the system, and understand what is personal, and what is social.




Moon calendar
Moon in

Capricorn
Show calendar
»
Seek users born on
Seek users by nickname