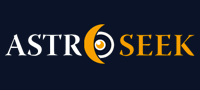 Astro-Seek.com Seek and meet people born on the same date as you ...
How do you make life decisions? - Discussions, questions
---
How do you make life decisions?

September 10, 2020 at 01:45 (UT/GMT)

Astro-Seek.com

System message: Post has been written by user themagi, who already deleted profile on this website:
=====
How do you make life decisions?
So I´ve had this mini eureka where I felt I regained consciousness after a little while. Like the fog of life parted to reveal a bit of clarity. The clarity wasn´t much but it was enough to see I have a lot of power in my life to change pretty much everything if I wan´t it bad enough.

Problem is I have a hard time choosing. Now you maye say it´s because I´m a super Libra, but I´m still undecided whether that is in fact a Libra trait or not :P

All I know, is that, with that clarity came this sense that there´s not a lot of time to look at what other souls are doing on this planet. I guess I´m ACTUALLY for the first time becoming aware of my mortality.

Problem is, I´ve always had this big Fear Of Missing Out. FOMO is a motherfucker...it will eat and spit you out if you let it. I can see how many dreams of my went by the wayside and so many unlived potentials in this life.


But I want to carry my life hereonafter without regrets! This is super important to me. But I want everything! And all my desires seem to conflict with one another.


So, I´d like you guys to share some stories about big decision making. Do you have FOMO like I do? How do you prioritize what is important for you? And what do you do with ther other potentials you have to give up on?

Also, what has been your experience of having made decisions in your life you were scared to make? How did that change your perception of the fears you had when you made it?

Did I just create a really boring topic no one will want to participate in? :P
Anyway, I´m open to hear any thoughts on decisions and what possibilities to choose for yourself in this life you may have. Fanks! :)

Posts in topic
September 11, 2020 at 12:03

Promethean_Soul
Magi i have strong libra qualities (Venus , pluto and north node in libra) with Neptune asc aspect which makes me to make decision hardly. When i make decision i never failed really i am very strong to reach my target but for me making decision is the most difficult part. In life one of the most difficult this is to make decision. Even very strong people hardly make decisions. That is why some people ask astrologers what decision will be better for them. This is because we are afraid of making mistakes and we want to make the best decision.

September 10, 2020 at 13:05

Deathtome
INTERESTINGGGG....
Mind elaborating on the super Libra bit for us??

September 10, 2020 at 09:55

dani_mae1
I just recently made a big decision so I can speak to this with clarity. I'm an over thinker and planner and this goes into decision making. First I weigh the why behind the decision then, if it meets a yes qualifier it goes onto massive planning. The instance I can use is I moved my family 881 miles from home 2 months ago. The why was a no brainer for me, but then I utilized all my tools. Research of every aspect went into the move. The internet is a vast tool at everyone's disposal and with digging and discernment can tell you anything. So before I decided where to live I researched all statistics I could think of (crime, schools, population, tourism, traffic, cost of living, doctors, communities, etc...). When an area looked promising I'd find people who lived there and talk to them to find out more via the internet. I also used astrocartagraphy to narrow down locations. I guess my point is, I do a lotta different things when making a decision. It's not the quickest method, but I'm always sure and well prepared.

September 10, 2020 at 09:34

Anikey
I´ve been thinking about this since you posted it and, tbh, still don´t know how to answer

but, I can try.
In my decision making, I am guided by two things. The first is my mother´s credo of "the right decision will come to you" - I don´t know an equivalent saying in English. More often than not, the decision to be made does crystalize itself. But, this is in situations when I am OK to wait a little. The second impetus is my lack of tolerance for uncertainty and dragging things out. So, I jump right in VERY often

thank the deities, most decisions are reversible.
I vaguely remember the FOMO but only when I was young, now it´s the least of my fears because I KNOW I am not missing out on anything. I think I won´t be wrong if I say that I, too, have actually missed out on things because of the fear of missing out something else

Choice paralysis is real only if you allow it (sounds like something you would say

)

September 10, 2020 at 09:30

Luna Alba
I overthink them, overanalyse them and overdiscuss them with friends and literally everyone willing to listen and offer advice and also happens to have a good mind, in my view.
Not the best method...but tough decision require tough efforts :))

September 10, 2020 at 07:56

nutelina
»
themagi
Ah, I recognize that raising of standards but that is to be expected when you grow. However, it does get lonely at the top!
You can´t be happy all the time because you soon forget how that feels, you need opposites to appreciate the differences.
I get trapped in idealisms very often. I often think I want to live in nature but I also know that without people and shops close by I´d feel lonely. That said, I´m glad I can chat with interesting people over the internet so that´s one of the things I would need if I would be isolated somewhere near the Mediterranean



September 10, 2020 at 05:59

Astro-Seek.com
»
Leo Moon
System message: Post has been written by user themagi, who already deleted profile on this website:
=====

Sometimes, this may sound silly but I´m afraid of following my highest joys.........because they render everything else sorta bland.
It´s like levelling up your standards and expectations for life......and then you gotta keep playing those chords .......because the mundane, routine, conditioned shit might not cut it for you anymore after that.
I´m scared of raising my standards and bumping into that. I mean, I´ve had the experience of choosing to be happy all the time.......or loving.........and it can be a profound paradigm shift in how you see things.

September 10, 2020 at 05:25

Leo Moon
Well Libra is characterized with indecision.
Accept the reality that You will miss out on almost everything. You can't catch an entire rainstorn in a small bottle.
You can have deeply fulfilling experiences. Just not all of them.
I've been alive enough to have a good sense of who I am and what my capabilities and limitations are: what I find rewarding.
So I just identify the pros and cons and weigh them against my experience.
I don't get too caught up in details. I did when I was younger and missed out on some possibilities.
Most choices aren't right or wrong. They just lead to different types of experiences.
It's important to just go....do.....It's the ride that has the most value and meaning. Not the destination.



Moon calendar
Moon in

Scorpio
Show calendar
»
Seek users born on
Seek users by nickname