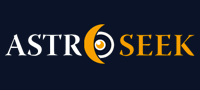 Astro-Seek.com Seek and meet people born on the same date as you ...
The worst of days - Discussions, questions
---
The worst of days
August 24, 2020 at 15:51 (UT/GMT)

Anikey
The worst of days
Guys, I am having a terrible couple of days and thought this would be a great learning opportunity, for me to start paying attention to the current transits and understanding them. So, please help me figure out - what´s happening??

Picture attachments are visible to registered users only. (
Log in
)

Posts in topic

Anikey
»
fishscales
I can relate, although these past 15 years I don´t really listen to music, never really found a style I liked. I was a die-hard metal fan back in my younger years, nothing afterwards replaced it. I may have to think about this



fishscales
»
Anikey
Quite a few years ago, my wife bought me a plaque that says "where words fail, music speaks"
Still a strategy I employ quite often.



Anikey
»
rohini moon
Well, that sounds wonderful and I am definitely interested in switching philosophies now!





Anikey
»
stigmí
I was hoping that Mars was going to fill me with energy, not turn me into a lunatic

thank you!
Most of it ends today and I hope I can relax in a few days



Anikey
»
Zephyrin
A YES to almost all of these, Zephyrin! The mental exhaustion is real and I snap left and right at people...it was my work mainly, and have no energy whatsoever to be thinking about past failed loves... I guess that´s a good thing

And that constant fear and feeling that I am not safe is eating me up.
Thanks so much for this insight!



Anikey
»
fishscales
Oh, this was like a balm on my strained nerves - thank you!



rohini moon
»
stigmí
Good observation also, stigmi!


Also, Ani in Vedic I would say your moon is not considered wounded...the only thing I see that could be a cause for concern is moon-lord is sitting with Saturn...but this isn´t too bad because of the house placement.. ;)


stigmí
»
rohini moon

Yes mars was also my first thought. And mars is still near lilith, so thats boom.
And Anikey, its in square to your mercury. Maybe thats why.
Last weeks i had this two oposite my pluto and it was also intense. Wait few days



Zephyrin
Mercury/Saturn and Mercury/Pluto opposition... You may be mentally exhausted and find difficult to focus on sth about work, school etc. You are prone to think so much that it may disturb you. Being easily distracted and falling into bad thoughts. You can do something that makes you feel happy instead of focusing on bad memories.
Aries Chiron squares your Cancer Sun explains that you exactly have difficulties handling your problems, they become too harsh to deal with for now. You may think about your old traumas and family issues, love constantly. Yeah, you may think about failed love affairs and fall into negativity about your current romantic relationships (if there are).
Also, the communication is risky for you nowadays, especially in job. Try not to be hurtful when talking with co workers, friends, family etc because you are prone to feel angry and frustrated suddenly (6th house Mars/8th house Mercury square). It is hard to stay calm these days.
Chiron/Uranus conjunction in Taurus in 6h house... It doesn´t have to be positive. There may occur a sudden disease (throat is under risk). Problems related to work. Fear of not being safe. You may need to see the big picture instead of clinging on your own ideas.


fishscales
https://youtu.be/w3evjHxhmfE


Anikey
»
rohini moon
Hey Rohini

Oh, I love the sound of Moon in Aries...although not so much the Mars transit

You know, the short fuse thing has been an issue these past few days. I had to work very closely with several women I don´t know, on a very tight schedule, under pressure

I am actually proud of how I didn´t kill anyone and was quite the diplomat

Rohini, is my Moon not wounded in Vedic? I will take any "religion" that says it´s not



rohini moon
Hey anikey

My initial thought was "Mars transiting in Aries right now, wonder if she has any planets in Aries" ...low and behold, you do! You know I use Vedic. You have moon in Aries, 7th house. So Mars is currently transiting over natal moon directly aspecting the house of self. Watch for short fuse temperaments/health issues/partners or women having short fuses with you..


Anikey
»
themagi
Well, sounds like a party

I was comforting myself that the exact transit opposition to my natal Uranus won´t happen until late 2021, but am only beginning to realize its effects on my Moon and Chiron - oh, it´s unbearable weight.. Or maybe that´s the Saturn. Yes, Magi, I am a ticking time bomb and will have to heavily sedate myself to make it through these transits. I have done a lot of work on my Shadow in the past, hopefully that will be easier this time around.
Thank you!




Astro-Seek.com
System message: Post has been written by user themagi, who already deleted profile on this website:
=====

I never delved into transit astrology, but those quincuxes to Saturn, specially the one from your SN (representing past lives)...might indidcate chaotic Saturn energies connected to the past.
You have Moon square your Venus....your relating to others might suffer a bit.Mercury squaring Mars might make you more inclined to lose your patience too.
Your Neptune semisquares your ASC....confusion in how you handle the world might set in.
Obviously with Sun in the 8th you´ll become more aware of your own shadow at this time.
Uranus right on your Chiron and Moon, promising changes and to affect your emotions and wounding.



Moon calendar
Moon in

Cancer
Show calendar
»
Seek users born on
Seek users by nickname