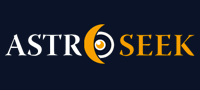 Astro-Seek.com Seek and meet people born on the same date as you ...
What career do you advice me? - Discussions, questions
---
What career do you advice me?
August 23, 2020 at 15:15 (UT/GMT)

Elefortuna
What career do you advice me?
This is my natal chart, I have problems in posting images, it´s in my profile

Posts in topic

Promethean_Soul
»
ram_goat
Ram_got rich husband question is one of my favourite. Logic of this question is above our understanding. We need to reach universal level to understand it



detectahead
Would the medical field be of any interest?


ram_goat
»
themagi
Hmm. That´s a question no astrologer has been able to give me firm clues in.
Because it´s a bullshit question.
Any person´s talents are too diverse to say from a chart what
occupation suits them.
It also depends on education, age, location, laziness, intelligence, access to money, social position & status.
It´s too compicated for one person to answer the question for another..
But that never stops the young from asking it over and over and over.
And there never is a clear answer- ever.
Economies are complex, jobs are complex. There are many occupations that can suit any individual.
The person´s attitude and maturity and education are more important here than anything a chart indicates about occupation.
It´s a foolish question, commonly asked by people in their mid 20´s
Particularly women. #2 foolish question: when will I find a husband.
Again, this too is determined as much by education, maturity and attitude as by chart.
Watch you will talk to young ones like this and they will listen intently, but as soon as you say something to them they do not agree with, even if their chart agrees with you, they will call you a fool and move on to listen to some other who tells them the narrative they want to hear and the one that they already believe themselves..
Makes you wonder why they ask if they already know the answer.
.

Picture attachments are visible to registered users only. (
Log in
)


JayJayAstrology
I agree with Zippity Zeep. You have compassion for others with that Cancer Moon and MC (Career house). Other places we look for career are 2nd house and 6th house - Scorpio with Jupiter, North Node and Pluto in 2nd. Scorpio makes a good counselor too.
However, these things aren´t iron-clad. With Cancer MC conjunct Moon, you could also serve in government or do something that is of service to others in another way. You could teach. What that Cancer Moon in 10th says to me is that whatever you do, you will do it with compassion and caring. You could be a nun or in the healing arts.
Your Libra rising says that you will grow through your relationships - how others reflect you back to yourself. Be careful not to get controlling. You can be overly sensitive - which isn´t good for counseling.
With Taurus South Node in 8th, you may actually not like going so deeply - or there´s a bit of a conflict going too deep within yourself and/or with others. With Capricorn IC, you could tend to keep the stiff upper lip. Also could not be good for counseling.
And you like to analyze things - maybe too much. Could be good for counseling, but, could also be ungrounded. You could be disorganized with Virgo on your 12th cusp.
Now that I´ve thought about it, I vote for actress, writer, politician or a career where you can truly shine. Your Leo Sun is in the 11th. You like an audience and you´ll get one with the Sun there. Your Mars is in Gemini in the 9th - good for writers. Saturn in Pisces - good for creativity and imagination.
Whatever you do, I bet you´ll be very good at it.



Astro-Seek.com
System message: Post has been written by user themagi, who already deleted profile on this website:
=====

Hmm. That´s a question no astrologer has been able to give me firm clues in.
From what I´ve been able to acess in my own chart, as a Libra rising who has the 10th house ruler also in the 9th house (the moon)....I can tell you your personal philosophy matters a great deal when it comes to finding the right fit in your carreer.
Also, as a Cancer midheaven it´s PARTICULARLY IMPORTANT you find work that makes you feel very very comfortable. The people must be nice, you must feel your emotions are very respected....your best carreer will be one where you feel fully "at home". You NEED emotional comfort in order to flourish in this arena.
With Pisces in the 6th house cusp, whatever technique, skill etc you may use, will probably have you take an INTUITIVE APPROACH. You aren´t meant to be a person who is very detail oriented in your approach. At the same time, with Saturn also in the 6th house, you´ll have the need to have discipline in this arena....you´ll probably want to be very particular about getting things done the right way. A perfectionist who takes work very seriously.
2nd house in Scorpio with Pluto there (like me) means you will have a GUARDED approach to your finances. You probably, more than most, don´t like other people knowing too much about your financial life. And you like having lots of control over this area.
So right carreer is all about RESPECTING YOUR ENERGIES. With Jupiter and NN in the 2nd house, you probably need to find a sense of expansion in this area of your life (money, values, sensual pleasures).
You have Mercury in Leo in the 10th house you will probably feel the need to communicate in whatever you choose.
The sign of Saturn also shoes what kind of sign quality we associate with our legacy. Saturn in Pisces means creativity or spirituality....but also balancing your sensitivity, will be important to you in some way.
BOTTOM LINE: There are no easy answers to this question. And if there are, tell the person who told you that to PLEASE PM me :) I´d like to know as well.


ram_goat
Le notti di Cabiria

Picture attachments are visible to registered users only. (
Log in
)


ZippyZeep
I feel like counseling of some sort. I am a newb who uses whole sign houses. So going with that, You have moon in cancer in the tenth with your midheaven there, or the ruler of the 10th house in it´s own sign. You also have Jupiter in your second positively aspecting it so you might be able to make a very good living in that way, and it´s also the ruler of your 6th which is the house of work and maybe illness, with Saturn there. It´s possible that your experience growing up and with your family life may be relevant to the sort of advice you give and how you make your money? Maybe you have good mediation skills as a result or something.
Anyway even if counseling doesn´t sound right, basically caring professions of some sort, whether health care, nursing, being in some sort of medical advising position, etc. Something nurturing.



Moon calendar
Moon in

Virgo
Show calendar
»
Seek users born on
Seek users by nickname