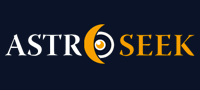 Astro-Seek.com Seek and meet people born on the same date as you ...
Is my chart as gloomy as it seems? - Discussions, questions
---
Is my chart as gloomy as it seems?
September 30, 2018 at 17:21 (UT/GMT)

Hillaricious
Is my chart as gloomy as it seems?
Just some opinions....

Picture attachments are visible to registered users only. (
Log in
)

Posts in topic

StelleLuce
You have many qualities in your chart. Vega on your Ascendant which gives honours, Luck in life, artistic talent and fleeting fame. your

is just separating from Vega but your Ascendant is applying.

and

in the first signifying beauty and high intellect plus they are conjoining with "Algedi"- (Giedi Prima) which also brings much fortune cause you to have peculiar events.

on the second house cusp applying to conjoin "Deneb Algedi" giving you the energy to create for yourself, and to create to generate income. You were born at the perfect time with the

rising and

in the first is the joy of

and he does do well in

.

is the saviour in most charts but our chart is fine.

in the 11th house of companions, and in fact does rule friends. Also gatherings and any sort of event you have put together. It also represents wishes, earned wealth and charity. So it speaks to any organisation we belong to from the gym, parties, teams etc. So you are most definitely Magnanimous, and stunning. I´d love to meet you. There
I could speak for a while on your chart but I´m busy with my own work. Your a

as well which is the sign I look for in a Lady. If

don´t do the self work they tend to let them selves fall in into a state of enslavement. On the other hand a

who has done the work let´s their light shine so it can be seen by others. They tend to live well balanced lives especially one´s who have Family. So your chart is far from gloomy. Look at my chart and you´ll see some lots of harsh aspects. I had to go through an almost eternal battle from entering the world. I was walking at 9 months (

and

) mutual reception, and grew up okay till I reached school and then all the challenges begun. That happened till I was in my late 20´s. Now I don´t look back. I´ve faced and overcome my own personal challenges but it was a difficult path.
I hope I´ve gave you something to ponder. Know that you are beautiful in and out and nothing can stop us being in joy as the power is in our hands. Even if others interfere don´t entertain them or it. Be joyful no matter what.
I have an affinity for

Women. Your the best looking sign with the best qualities in my opinion.
Take care
Thomas

November 16, 2018 at 16:55

NessaMira
I would take to heart what those replying have said some very good observations . Also remember that although you have a chart that is a tight bowl, there is energy in all the so called empty spaces due to midpoints. I would keep an eye on some of the more prominent ones . With the energy of a tight bowl it is the blended energies I would try to focus on. Intensity in a chart can be handled with awareness and I would prefer a chart with that. Pay some attention to your Jupiter energy and learn to play.


pneumadeux
I don't know about "gloomy," but I definitely see lots of intensity.
Here are the things that stand out to me:
Chart Shape: Bucket
The handle of your bucket is your 4th house Chiron. Bucket charts tend to show a person who is focusing — in any number of ways — on the handle planet. Chiron is certainly a challenge; in fact a major challenge in everyone's life, but…assuming you successfully integrate the "wound" identified there, you possess the ability to counsel, advise, and "treat" those with that wound. So, you are — or could be — a powerful ally to those who have experienced traumatic home lives, for example.
Sun Conjunct Ascendant
Your personality and your appearance to others is in harmony. You are what people see; honest and straightforward. You wear no masks.
Chart Ruler Conjunct Midheaven
You are persistent and disciplined when going after your goals, and your aspirations likely have to do with order, duty, and discipline.
Moon and Pluto Conjunct each other and Midheaven 
Your emotions and your ability to transform yourself are tightly linked. As a Capricorn you tend to have a very positive disposition, but with a brooding undercurrent. All this emotional and revolutionary energy conjunct your Midheaven means you have lofty aspirations, but you can also be unstable. So for stability and a goal to focus on, I look to your True Node…
True Node in 6th in Cancer / Trine Midheaven
This can be a problematic placing for your True Node, but it's Trine all that power in your Midheaven. Summary: You have an incredible inner potential to overcome any challenge, but to do that, you have to fight off escapism and dreaminess (12th house Neptune) and find the joy in everyday activities. Make the mundane your meditation, and if you can do it to help and serve others, you'll transform them, and yourself.
Jupiter in 11th in Sagittarius
This harkens back to my previous comment: You should have no shortage of friends who you can help, or who can help you. Your ordered Capricorn nature can also take advantage of Big Jupiter's expansive nature to help you do Big Things in your social network.
There's more, but that's the highlights for me. :)

September 30, 2018 at 21:12

Hillaricious
»
DuncanUK
Thanks Duncan!You sound like you know what you´re talking about! Wow!!!


September 30, 2018 at 20:28

Astro-Seek.com
System message: Post has been written by user DuncanUK, who already deleted profile on this website:
=====

Hi Hillaricious,
You have your Asc, Sun, Mercury, Venus & Mars all in Saturn ruled signs. Also, you have the Moon conjunct Saturn in Scorpio. It it quite understandable you use the word "gloomy" with so much Saturn influence in your chart? Saturn is a harsh taskmaster, often making things difficult at first but with rewards later. The trigon lords of your asc are Moon, Venus & Mars suggesting things will pick up. Your Lot of Fortune has its lord in 10th fortune house which is normally very good, but it is in your natal 12th indicating that good & difficult often come in the same package.
All the best
Duncan

September 30, 2018 at 20:23

Hillaricious
»
Hillaricious
I´m also looking into Yods, apparently I have one pointing at my north node.

September 30, 2018 at 20:19

Hillaricious
»
Naks
I´m super interested in astrology. I´m starting the journey of aspects and all that, but I am by no means amazing or anywhere close.... lol I know my chart pretty well but was interested in what someone else might see that I overlooked. I´ve had a couple people comment on it being "heavy" because of the cap sun/asc and scorpio moon. I think I have 9 squares, an anaretic degree with pluto in libra, scorpio stellium with pluto, the moon, saturn and my midheaven. Moon square venus. But I´ve always tried to see the good in it! Like you said there are some good things going on too! Jupiter is Sag!!! But a few people are like OMG because of my moon sign and saturn in scorpio. I guess I´m just a little scarred and am trying to understand it as well as I can. Looking for insight. Thanks!


September 30, 2018 at 17:49

Astro-Seek.com
System message: Post has been written by user Naks, who already deleted profile on this website:
=====

You got venus 1st house, sun 1st house, mars 1st house and lilith 1st house
and just two retrogrades. Cmon.



Moon calendar
Moon in

Leo
Show calendar
»
Seek users born on
Seek users by nickname