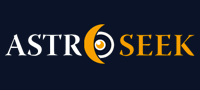 Astro-Seek.com Seek and meet people born on the same date as you ...
transits predicting death?there must be sm remedy - Discussions, questions
---
transits predicting death?there must be sm remedy
September 20, 2018 at 05:10 (UT/GMT)

moonandvenuschild
transits predicting death?there must be sm remedy
I rectified my mom´s chart recently and transits are not that good. the person who kindly rectified the chart gave some valuable opinion.he also talked about letting go of values, even persons. my mom is dead worried hearing that as my father is sick.

Death is natural. yet, we cant just know it and sit . are there no remedies?there must be something we can try-even if it doesnt give any absolute gurantee......

but then letting go might hv different meanings.i wanted a second opinion too.pls help me out here.



i dont know if its banned to ask these types of questions here.if so, I am sorry.

Picture attachments are visible to registered users only. (
Log in
)

Posts in topic

InDiviT
Hi there,
I see your topic as a valuable topic of importance for you. I am studying natural remedies and different alternative treatments for diseases of different types. Please respond me in a personal message, if you want to share what your father struggle with.
I can say that my father is also sick, struggling with a beginning phase of Parkinsons Disease. These days I am working with an alternative treatment program for him. And I am optimistic that he will, if not be totally cured, at least live with his disease in a more harmonious way.
Kindly,
Lars Petter

September 22, 2018 at 01:45

altair
Look at all those squares- this woman is a fighter!
Three different doctors told my grandpa he didn´t have long to live.
He outlived every one of them by decades.
That said, why aren´t we looking at your father´s chart?
Also, you need to counsel your mother before she stresses herself to death.
Moon in Virgo is a worrywart, prone to neurosis, so you need to reassure her. DO it!
Letting go of values is part of a natural progression that fortells, necessarily, nothing.
The person who rectified studies astrology as a science, right?
Therefore (s)he hasn´t perfected it to an art form.
That means their interpretation is open to interpretation or even criticism.

September 21, 2018 at 04:31

ShriSaiganeshE-jyotish
western placidus chart : Bang = Bangladesh?
hope information helps pick-adapt as relevant,
share salient true-false-insightful feedbacks, traits, talents, health, etc :
sat now transit natal sat cap 3rd,good for initiative-progress
and need take long-term critical decisions;
sat-mars opp stress-struggle in luck-initiative-sibling relationship-travels;
mars cancer 9th for luck debilated, mars lord 7th for husband and karaka too;
may wear red coral over copper pendant touching heart;
debilated mars anemic health, suppressed anger;
mars 9th, spirituality through service to mankind; tending to distant lands;
could have tech aptitudes too, chemical engg, water works, navy, etc etc
sat elevated aspect libra asc, protective of health and overall wellbeing;
jup now transit scorpio, research-occult aptitudes;
jup lord 6th for health prone to urological-liver issues;
jup trine own pisces 6th, protective of health-employment;
jup trine mars-cancer too protective of luck-travels-career-father-husband, etc
may float 1.25kg chanadal over clean flowing river tues after sunset for better health;
year end jup moves to jup own sag 2nd,
good for family-fin-teaching-advisory-singing roles;
jup sag trine aries 7th protective of marriage-vocation;
trine aspect leo 11th supportive of income-gains-relationship;
jup zero deg-weak, wear yellow sapphire over pendant touching heart for family-fin etc
prayers to saint of faith, offer yellow flowers tues mornings at alter at home;
natal jup retro towards scorpio, delayed results;
ketu separative node now 1.5yr transit acq 4th,
detachment from mother-motherland;
pain-injury-surgery heart-lungs-legs-sciatica-property etc;
natal ketu 6th aries, hyper-impulsive, accident prone, job separations;
pain-injury-surgery intestinal-head injury etc etc, protective aspect of jup though;
perform homa for ketu; donate 1.25kg white til at Ganapathy temple, tues morning;
leo-sun inimical-badhaka for libra asc,
sun elevated aries 7th, stress-delay in marriage-vocation;
seeking well-to-do spouse, but separative tendencies;
sun-ketu aries, hyper-impulsive, pain-injury-surgery abdominals-head etc;
moon lord 10th over virgo 11th, gains from career-govt-teaching-psychology etc;
moon over badhaka leo cusp, but under stress-delay;
prone to intestinal-circulatory-knee-ear issues;
mer lord 9th for luck over aries 6th, extra efforts towards luck,
prone to intestinal-skin health issues;
may wear green emerald over pendant touching heart for better luck;
mer lord 12th over 6th, success amidst adversity;
asc lord venus over gemini 8th, chronic health issues, kidneys-lungs etc,
perform japa for venus; may recite srisooktam;
may have aptitude for instrumental music, financial analyst, pharmacy, etc
venus lord 8th over 8th, success amidst adversity;
mer-venus 6/8 not major challenges in life,
but may find difficult-weak to cope with minor challenges too;
do promptly ack, share pointwise salient feedbacks technicalities apart,
which could be interesting learning of,
wishing your parents all well, hope remedies help,
kshantaram

September 20, 2018 at 23:34

moonandvenuschild
»
wfa_justin
thanks a lot. i´ll surely check it out...

September 20, 2018 at 23:21

moonandvenuschild
»
DuncanUK
yes,its my mom´s birth chart.
it has been rectified from a time span in late afternoon(around 1 hr). later her life events(marriage, father´s death etc) were analysed and then the chartw was rectified. i dont know if its enough reliable.but i do think she is libra rising.
noone can cheat death. i wanted a second opinion as it is not predicting 100% death. astrology is about probabilities. maybe we can take certain steps to try to prevent it(as it is not yet certain)
thanks for replying...

September 20, 2018 at 20:52

wfa_justin
If your looking to heal a sickness or disease go on youtube and check out dr morse.


September 20, 2018 at 20:21

Astro-Seek.com
System message: Post has been written by user DuncanUK, who already deleted profile on this website:
=====

I don't get what you are asking?
Is this your mums birth chart?
Has it been rectified from an unknown birth time (unreliable)?
Are you asking how death can be cheated?
Regards
Duncan



Moon calendar
Moon in

Pisces
Show calendar
»
Seek users born on
Seek users by nickname