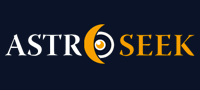 Astro-Seek.com Seek and meet people born on the same date as you ...
everything is falling apart - Discussions, questions
---
everything is falling apart
July 1, 2020 at 20:42 (UT/GMT)

Cap Aquarius
everything is falling apart
everything is falling apart in my life, financially speaking...and i need help, REALLY BAD..i am overwhelmed and i cant see my way out..there are SO MANY INCREDIBLY IMPORTANT and time sensitive issues that feel like need to be taken care of all at once..my anxiety and ADHD scatteredness and racing thoughts are causing all sorts of internal problems, notably self doubt and effective problem solving.

with that said, lets start from the beginning:
I largely blame uranus and mercury transiting in my 8th house for the catalysis of this crisis: a car accident caused by road rage (occurred on 04.20.20 @ 5:50pm in Richmond, VA) that has left my vehicle inoperable..the details around this accident though show that this accident could be a "blessing in disguise" (i think)..i just have to navigate (and survive..i honestly think i may end up dying if i fail) this journey through hell first. This accident through EVERYTHING off at the worst time ever (what a surprise, i know).

My Neptune has been transiting through my 7th House, and when it went into retrograde it was conjunct my natal DSC...i´ve finally come to learn the influence of Neptune with a hard aspect to one´s DSC (i am not a fan of this lol)..ANYWAY, it´s finally 5 degrees from my DSC which is probably why i am just now able to see that I need help from you guys with interpreting my chart´s transits and/or lunar progressions (someone was kind enough to let me know that i am ´currently in the eye of a massively important lunar progression, conjunct the transiting North Node at 29 Gemini´ (this message was given to me the day before the last New Moon in Cancer)..if anyone can help me with what exactly is going on and what i must do to successfully navigate this mentioned lunar progression, i will literally owe you my life, i would be so grateful.

Okay, now for what and how everything is falling apart - what i need advice on best course of action for me to take..my intuition keeps commanding my attention to astrology, but i do not know enough to read my charts for guidance:
the car accident triggered a chain of reaction of events, and i am still without a car bc my insurance company is acting in bad faith (wrongdfully/illegaly denying to provide coverage for my car to be repaired), no car = no money, i was renting a car to pay for bills but it finally came to the point where i couldnt afford to continue to rent a car for work bc i had to reduce the amount of hours i worked to attend to everythinng revolving around the car accident (thankfully i that i have to do now is find a lawyer to consult with)
- i need to get my car back asap, good news: i found out that dmv has an uninsured motorist fund, bad news - i cant find out how to receive it and i cant get anyone from dmv on the phone
- i still have a decent amount of work to do before i can submit my 2019 taxes (i am aware of the deadline)
- i just received my monetary value from the unemployment commission, its $0 - fuck...now i am going to have to appeal this in order to receive unemployment benefits under the CARE PAU act
- I need to find a way to get my car repaired and back to me bc i have -$700 in my bank account right now and ab $25 on my paypal debit card--- im overwhelmed and dont know if i should spend time to find work online (like from task sites), working on listing a bunch of things that i have to sell on Mercari, learn dropshipping and quickly setting up a site for that, or focus on resolving the issues above and below
- I have to go to court for a $800 deliquent utility bill on 07/14...my court date against the other driver in my car accident is on 07/21...i pressed charges of simple assault and felony hit and run, this means i can seek restitution; but how much and when i will receive the restiution is unknown.
- I need to update my resume and find another job or staffing agency...this is one of my biggest obsticales -- i have worked as a 1099 over the last 3 years, i feel like my resume is unimpressive and being "self employed" for so long has proven even more difficult to obtain employment, not to mention during the biggest recession since the great depression
- i have my car insurance and other bills coming up - fuck!
- my mother has turned into a covert narc. who dumps her anxieties on to me and projects her failures onto me now..most of my conversations with her throws me into a paralyzing panic attack - i cant cut off contact with her bc right now..she has been my only source of help and support but this is also quickly fading away..this feels like a completely separate post as it also ties in with my father being a high functioning narc. and he heavily influences her
-bc i have been in hardship for so many years, i have lost nearly all of my friendships - and the ones that i do have dont know how they can help me (as far as helping me gain employment) - i literally have nobody to turn to for advice or help

I am so sorry that this post is so long and if it doesnt make sense at times.

Thank you for taking the time to read this.

Posts in topic

Iceblu333
Wierd...
Venus conjunct Gemini MC Apr 19, 2020, 06:36 then Jun 5, 2020, 00:43
And will later hit the Mc Jul 16, 2020, 07:54.
Jupiter conjoined Mercury Apr 27, 2020, 06:27 then May 31, 2020, 11:09 and will finally hit again Dec 3, 2020, 22:59.
I would be careful July 15 - 17.
But also look out for hopefully something good as Venus and Jupiter are benifics....
Who knows but keep an eye on those planets... it could be a blessing in disguise like you said but still be careful.
Last response... i don´t want to get too involved because I tend to have better luck in my personal life in these areas... and things that I do most of the time will cause other people problems....
So I just say just do your best.
Those planets (Venus and Jupiter) are really saying look at gemini/mercury though.... and rahu is transiting Gemini now....
So that could´ve been the unexpected event like karma....
Oh well... ttyl.


Ghost00
On radix Chiron at mc in gemelli second face and guru in Capricorn. Could correlate with real estate company job with you specializing in country farms and semi rural horse properties. Seems to be a lot of people getting extra stress from City smog. Country air and way of life might help balance tensions? Real estate pays good and not back breaking.


rohini moon
This is my second time writing out my response to you - first one was deleted.....so if I seem more rushed that´s why..
First off I wanted to say that I empathize with what you´re going through, it´s stressful whenever money issues arise...
So let´s get into the astrology..
You´re a Leo ascendant with a stellium of Sun, mercury, Venus, and Jupiter in your 6th house of Capricorn. Saturn and Jupiter (just retrograded back into Sagittarius a few days ago actually) are making their sojourn through the sign of Capricorn for the next 2.5 years...
Saturn has aspects over your 3rd, 8th and 12th houses during the transit. 3rd house is your daily commutes/traveling/driving, 8th house is debts, and 12th is expenditures, loss and "unforeseen" expenses...
6th house represents debts, litigation, disputes, obstacles/struggle and your general daily routine of life.
Saturn is transiting over your stellium in the 6th house ..over your chart ruler the Sun. Sun and Saturn are mortal enemies.. So what will become of this spitfire...
Career for the meantime will most likely remain an obstacle but...but if there was ever a time where you could pull off foreign travel or Jobs related to anything foreign than this would be the ideal time as the success rate of that would be high for you...if you wanted to take out a loan there may be delays, generally taking longer to be approved than normal - but could still be worth a try...
I know the stress of all of this may bog you down but keep a check on your health as best you can - as sun is our vitality and transiting Saturn is going over it right now..give your immune system a boost just to make sure everything remains good on that front...
Best remedy you can do right now is strengthen your Sun...you can message me if you´d want more information on that



Moon calendar
Moon in

Virgo
Show calendar
»
Seek users born on
Seek users by nickname